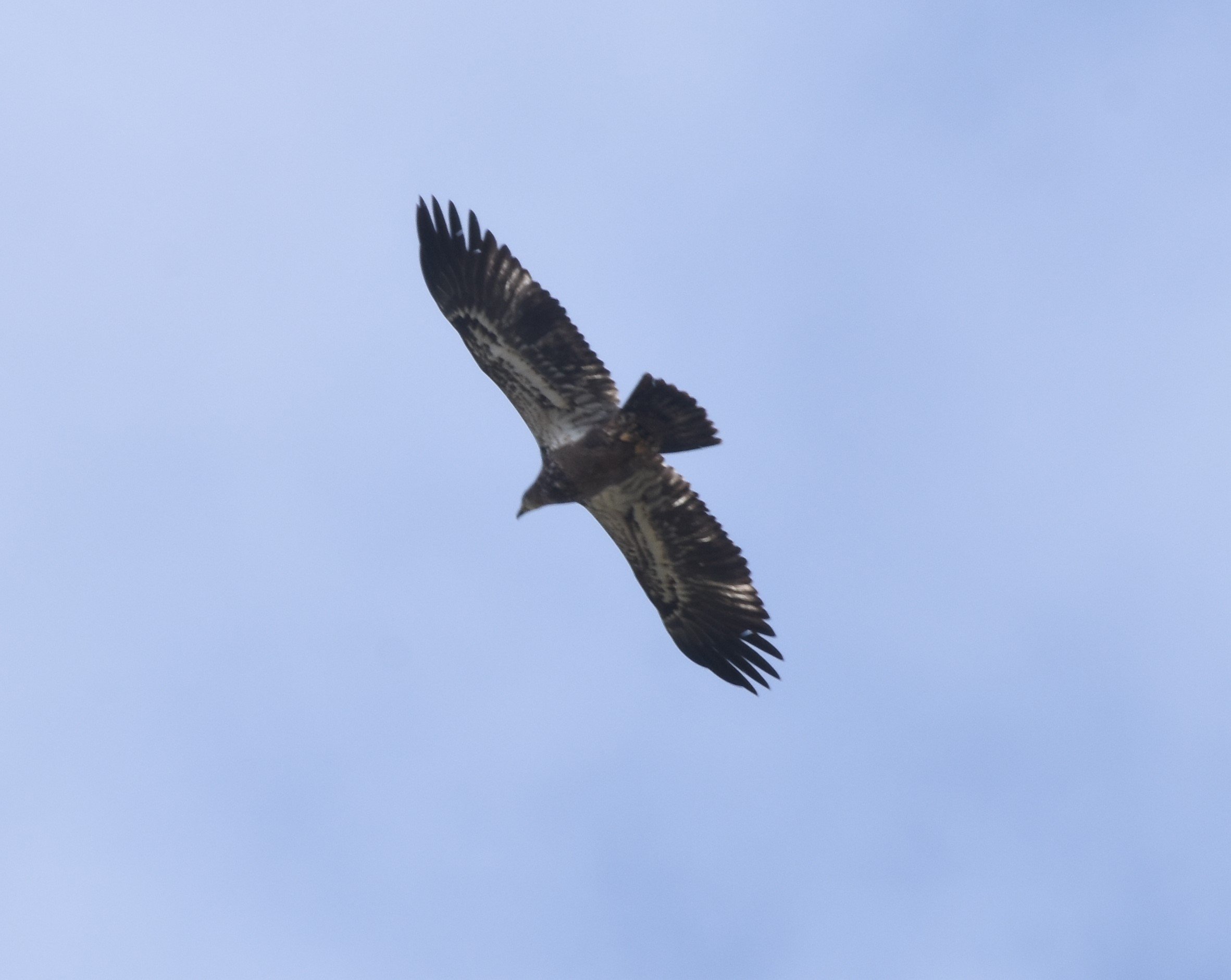 Immature Bald Eagles Haliaeetus leucocephalus are among the most often misidentified of common birds. Everyone thinks of Bald Eagle as the big black birds with a white head and a white tail. This plumage is not acquired until about the 5th year, and prior to that they are various combinations of black with white patterning.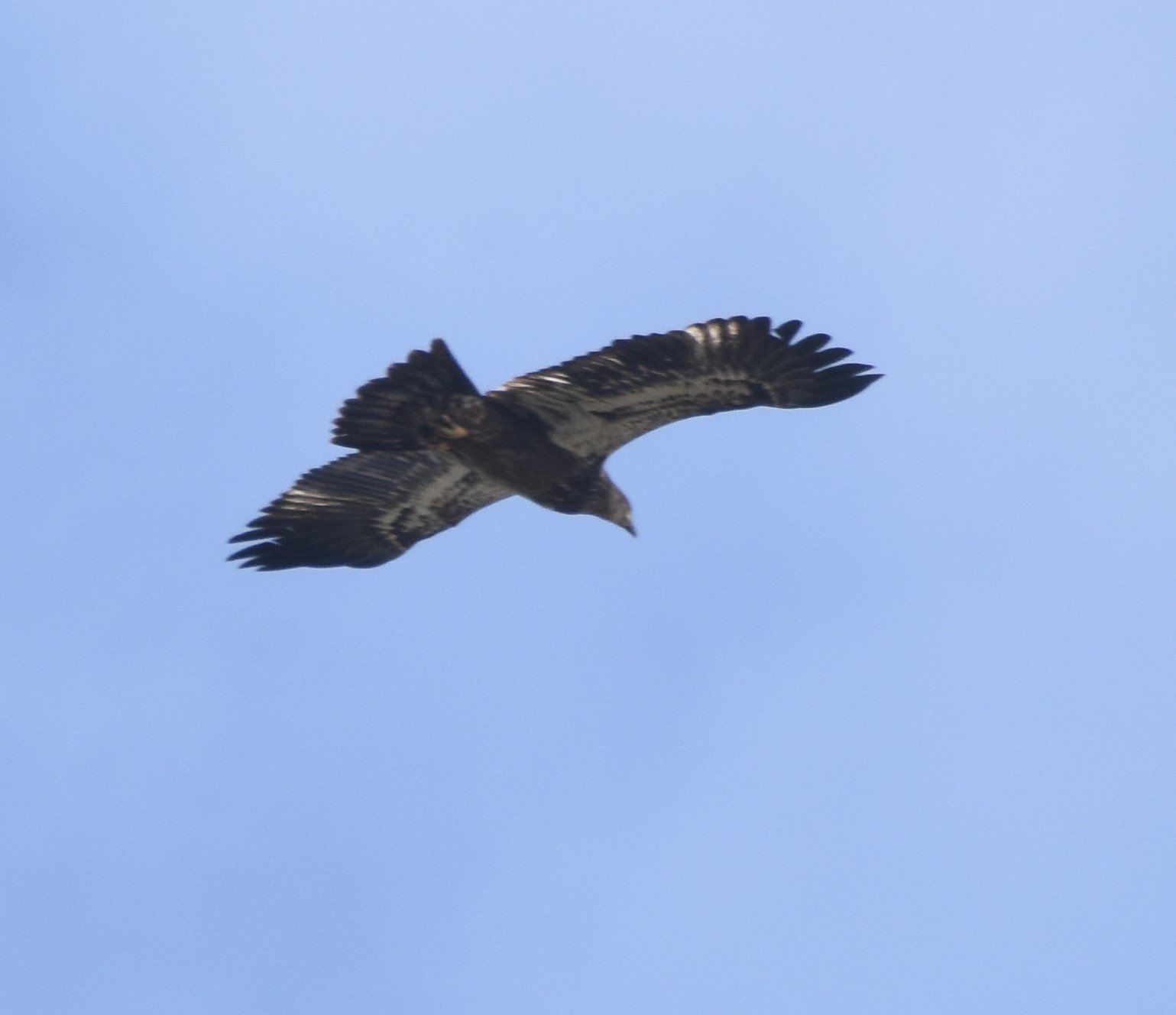 Golden Eagles are much less common in most parts of the U.S. and have very specific plumages. If an eagle has white in the coverts of the underwing then it is almost certainly an immature Bald Eagle. Immature Golden Eagles can have white in the wing, but the white is limited to the flight feathers, i.e. the big feathers on the back edge of the wing, and do not have white feathers in the lining feathers of the underwing.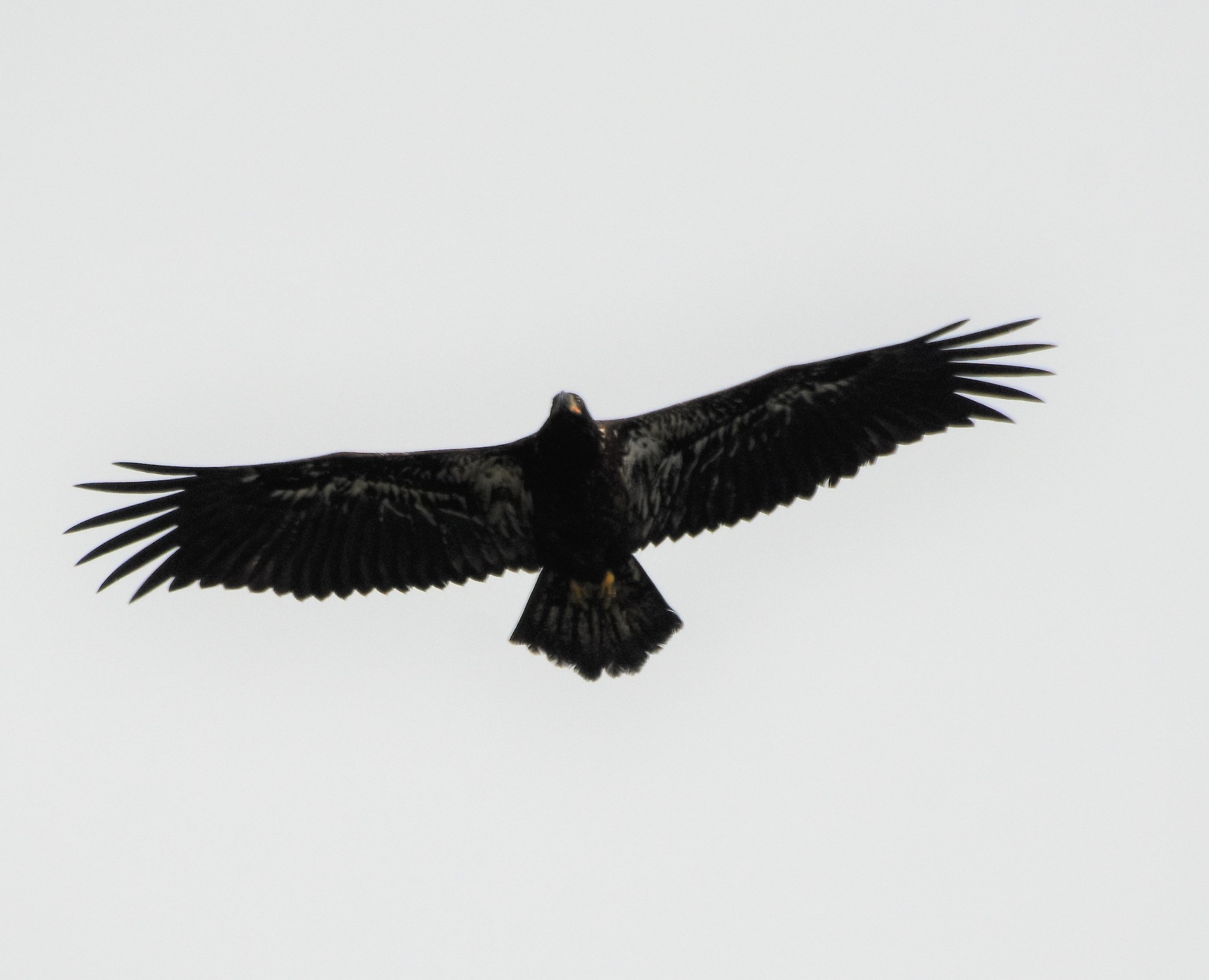 This is really pretty easy to see if you look specifically for the location of the white, but is easy to overlook in these majestic birds which draws the eye to their overall size and majesty, not to the details of their plumage.
Good birding. Steem on!