Good Day Birding after Snowmageddon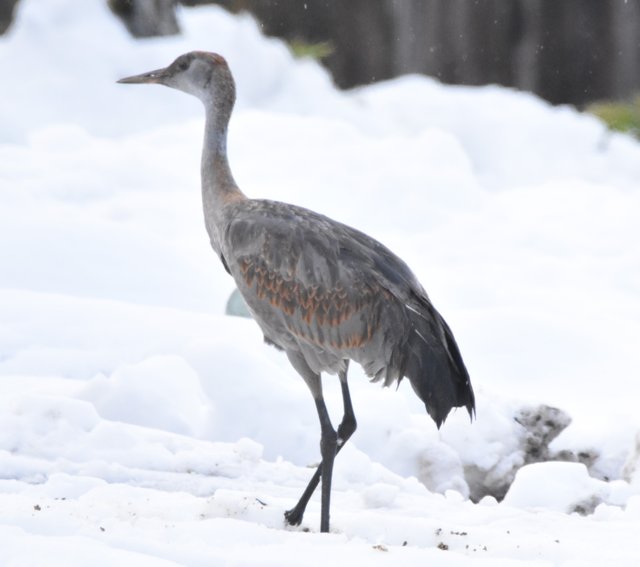 First winter Sandhill Crane Grus canadensis
I grew up in Maine, where it snows a lot, and although I've lived here in WA for 30+ years, I never cease to be amazed at how poorly Washingtonians and our local governments deal with snow storms. That said we did get the largest accumulation of snow in decades over the last week. Yesterday in Tacooma the snow stopped, it had been raining for a few hours, and the roads became more passable.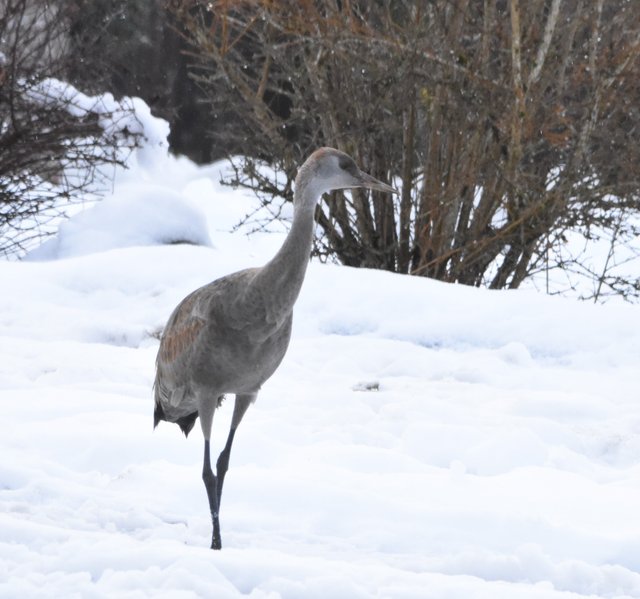 I took advantage and got out for a walk on the waterfront and came across a flock of Bushtits Psaltriparus minimus , a Pierce County FOY (first of year) species for me. Just as I got home Michael Charest put out a text on our Pierce County birder group text that a friend of his in Orting had seen what he though was a crane in his cul-de-sac neighborhood. Michael went out and found an immature Sandhill Crane walking around the driveway and feeding under ornamental bushes. I quickly contacted Bruce LaBar and Will Brooks and we dashed out to see for ourselves. Sure enough the Sandhill Crane was there as promised. Not just a FOY but a first ever county species for Will and me, and a FOY for Bruce.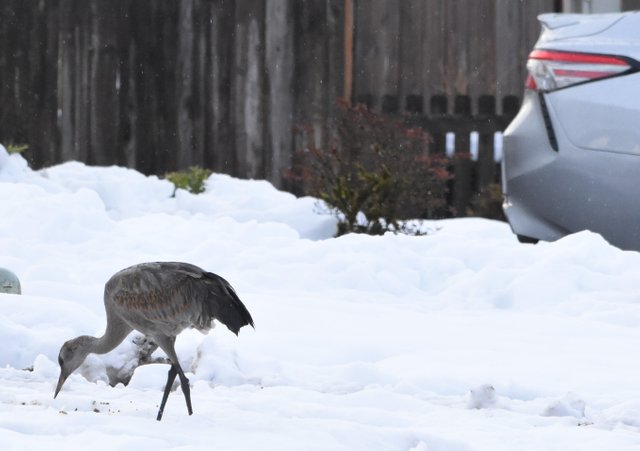 Note the car parked in the driveway where the Sandhill Crane was foraging.
We found the bird so easily we had daylight left and decided to drive the West Orting Farm loop roads, and Will heard, and I subsequently heard a Swamp Sparrow Melospiza georgiana calling from a wet field. We could not get it to come in to pishing, but did manage to hear it call distinctly several times, so yet one more Pierce County first for me.
A great way to celebrate the end of being snowed in and stuck at home not birding.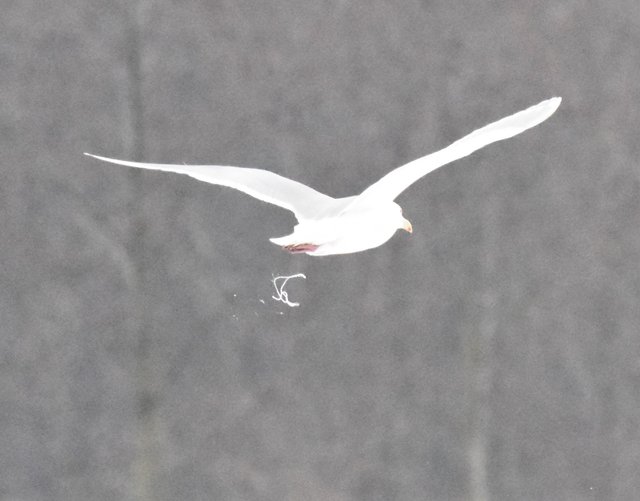 Off topic, but a fortuitous (though bleached out) shot of a Glaucous-winged Gull Larus glaucescens pooping as it flew overhead this morning.
Good birding. Steem on!