Golden Eagle Close Up and Personal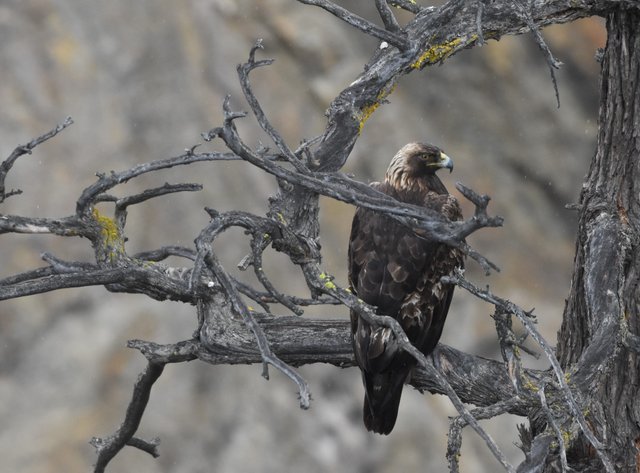 Golden Eagle Aquila chrysaetos
The Golden Eagle is found through large parts of the world. See the eBird range map for this species: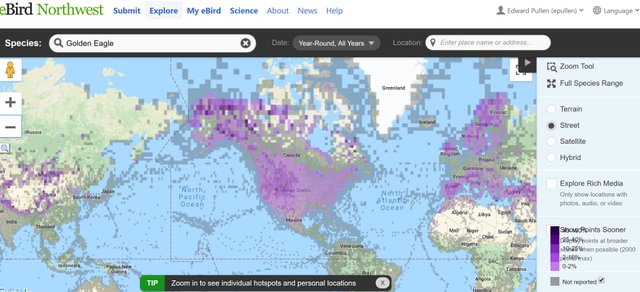 Today was a rainy day, so in order to get out birding and not get too wet we mostly birded from the car on a drive on Gorge Road out of Chelan, WA. We stopped to see if we could see Chukar Alectoris chukar that were callling, and instead saw this adult Golden Eagle perched in a naked decicuous tree just ahead of us.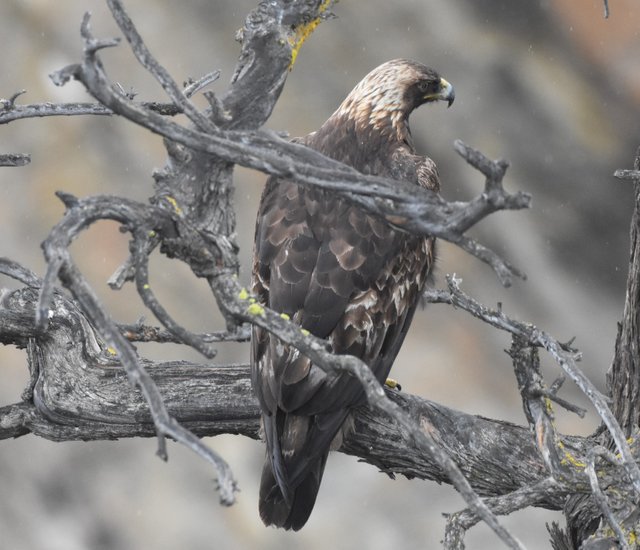 Birders talk of the "golden hackles" on the nape of the neck of this species, a field mark that is present even on young birds. This field mark is very apparent on these photos.
Usually in our area Golden Eagles are seen at great distance, either soaring high overhead, or perched at great distance, but this one was surprisingly close. I was able to walk along the road to a side path to a gorge overlook that brought me very close to the bird while staying hidden by a rocky outcropping. This allowed me to get within 30 meters.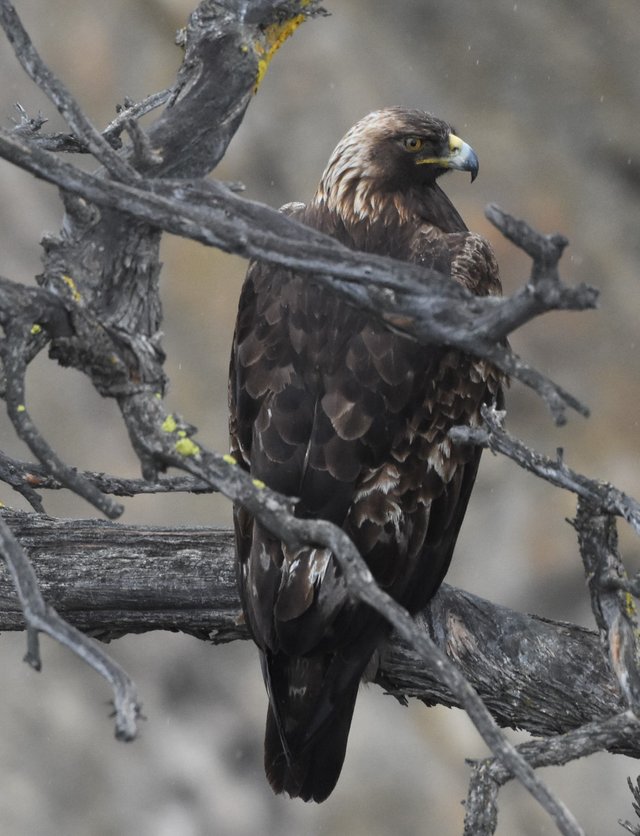 After a bit the bird took flight for chances at close-up flight photos.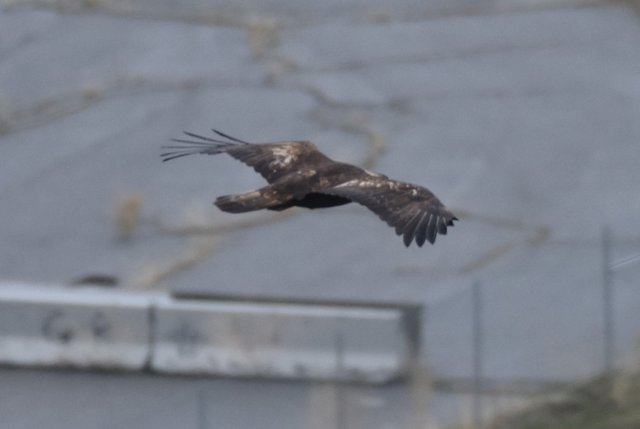 I was living right today, lucking into this encounter due to the calling Chukar.
Hoping for a Dusky Grouse Alectoris chukar tomorrow morning.
Good birding. Good day. Steem on!