Big Birds in Orting Today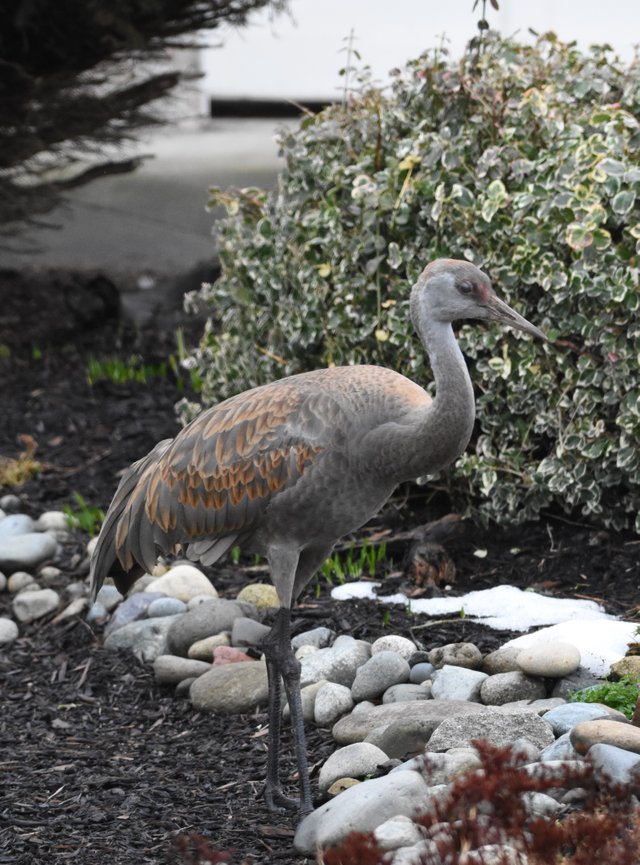 The immature Sandhill Crane Grus canadensis remains in Orting.
Today I just got out for brief a birding foray to Sumner and Orting, hoping to find the Tundra Swan seen there yesterday by Heather Voboril, but alas, lots of the much more common Trumpeter Swans, but no luck finding a Tundra Swan. In Washington the story of swans has evolved significantly over my time birding here. When I first got here, Tundra Swans were relatively commonly found in areas like the Skagit and Samish Flats, and farther south, but Trumpeter Swans were very uncommon. We had to go to very specific areas in hopes of finding small numbers of Trumpeter's. Lead from the lead shot used in duck and goose hunting is blamed at least in part for their breeding failure, but the banning of lead shot, and some captive breeding programs have led to a dramatic change in their population trend. Now we have many thousands of Trumpeter Swans that winter in WA, and we need to look hard to find Tundra Swans in our county.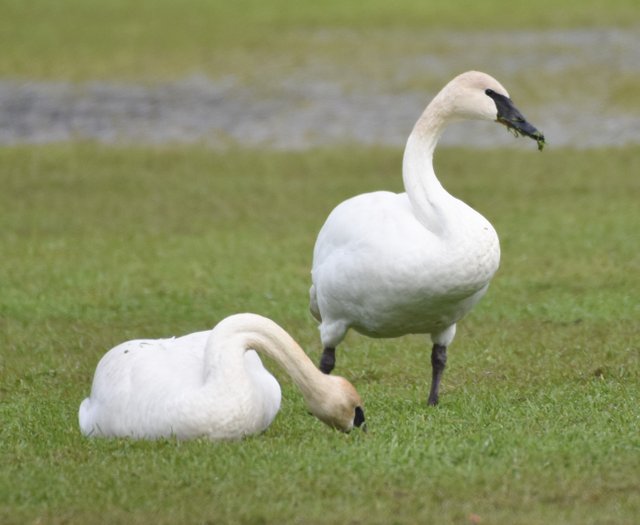 Two of the many Trumpeter Swans Cygnus buccinator we saw today.
The lone immature Sandhill Crane (see photo above) I posted about earlier is still hanging out in the residential neighborhood in Orting, and Bruce and I swung by to look for it today. It was in the same yard as last visit.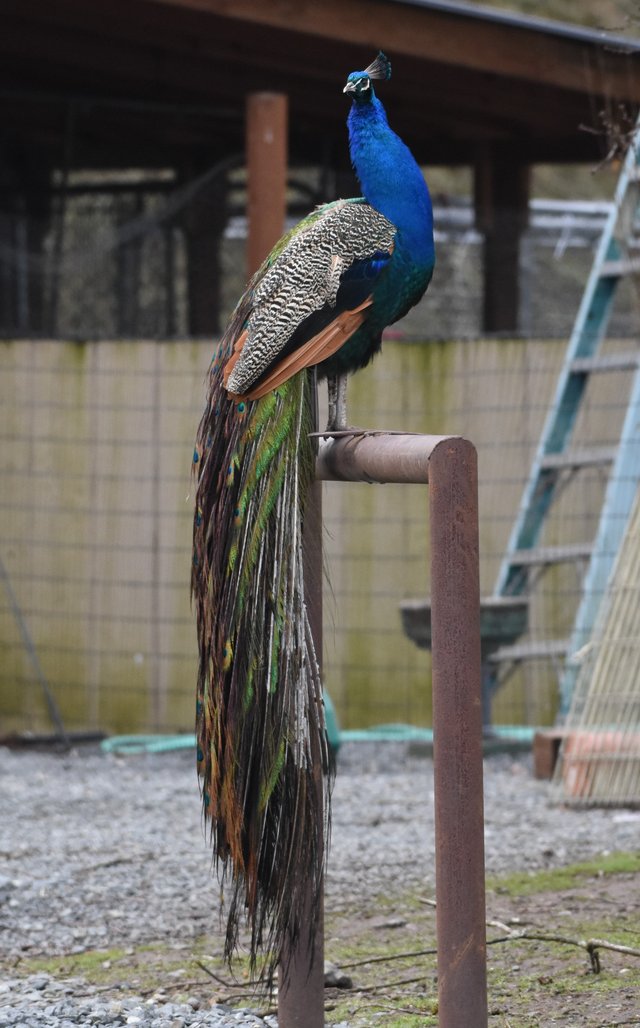 A domestic Peacock almost demanded to have his photo taken.
On the west Orting farm loop we also smiled to see the Peacocks (and Pea hens) that are bred by a resident there.
Nice to get out even if nothing (other than the SACR) remarkable was found.
I have started a podcast, "The Bird Banter Podcast" which you can follow on the iTunes Store, Google Play, Stitcher or Spotify,
Or listen on Podbean https://birdbanter.podbean.com/mf/play/4ndprt/2019-02-12_Bird_Banter_Podcast_3_with_Bruce_LaBar.mp3
Please check it out and let me know what you think.
Good birding. Steem on!