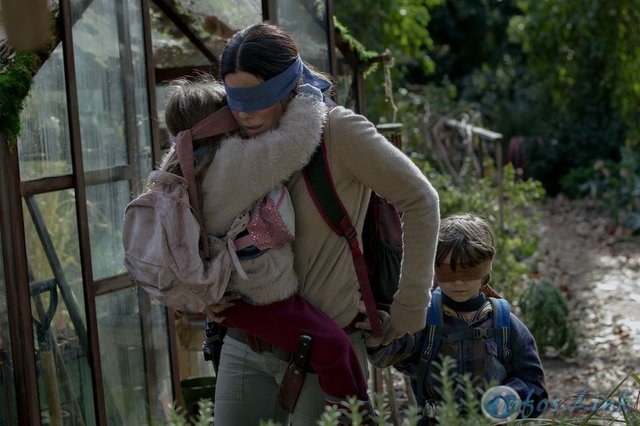 By launching Bird Box on Dec. 21, Netflix surely did not expect thousands of fans, after watching Susan Bier's movie starring Sandra Bullock, to embark on a new blindfolded challenge at home, in the street and even driving their vehicles.
In response to photos and videos featuring #BirdBoxChallenge on social media, Netflix felt the need to warn before things get out of hand and people get hurt or worse.
https://twitter.com/netflix/status/1080525103593512962
"I can not believe I have to say that, but please do not hurt yourself by trying the Bird Box Challenge. We do not know how it started and we appreciate the love [for the film], but girl and boy [the names of the children in the film], we have only one wish in 2019 is that you do not find yourself at the hospital, "wrote the popular broadcast platform on Twitter.
https://twitter.com/RealFakeShanti/status/1079539194861629440
In the feature film that divides Internet users, some finding Bird Boxterrifying others, annoying, a mysterious force pushes locals everywhere on the planet to suicide. The only way that survivors have been able to escape certain death is to blindfold them so they do not see "evil".
https://twitter.com/THOMAS_RE89/status/1077361603518124033
Sandra Bullock plays Malorie, a mother of two children named Girl and Boy, who, blindfolded, try to reach other survivors by blindly maneuvering a boat on a capricious river.
https://twitter.com/rwharris95/status/1077753608177963008
Several million people saw Bird Box in a few days and tried to have fun or challenge themselves to blindfold them to see how they would manage. Some putting their lives in danger.