How to Nail Your Biomedical Engineering Assignment with Reverse Outlining?
Biomedical engineering is a branch dedicated to the healthcare industry. It is a dynamic field of study which combines engineering with medical science to build equipment to be used in the medical field. It is concerned with dealing with complex medical processes on the one hand and engineering and computer applications on the other.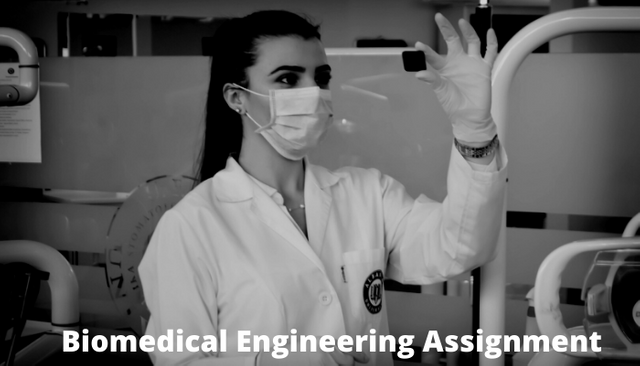 Students have to write biomedical engineering assignment on the subject. These assignments help you clear you understanding about the subject. Assignments play an important role in getting good grades at the end of your course. You must submit high-quality assignments to stay in the competition.
In order to ensure that your assignment is up to the mark, you must revise it well. One of the most powerful tools for revision is reverse outlining. It is different from the outline you make at the beginning of the paper. This outline is created once you have finished writing your assignment. The purpose of reverse outlining is to examine the structure of your assignment.
You may be wondering why you even need reverse outlining. Let us discuss the use of reverse outlining.
To see whether the goal was achieved or not – The first and foremost aim of reverse outlining is to determine whether the goal of answering the prompt correctly is achieved or not. By looking at the main points, you can figure out what you have missed and needs to be added.

To see where there is repetition of information – In a biomedical engineering assignment, it may be possible that you have mentioned the same idea in two different sections or there are some paragraphs which are correlated and should be written closer to each other. This may require editing the text accordingly.

To see if the paper meets the guidelines – Reverse outlining will help you identify that you have written your assignment as per the guidelines provided by your instructor or not.

To see which section needs more attention – In a biomedical engineering assignment, your ideas must be supported by proper analysis and evidences. Reverse outlining will help you identify sections where you have not clearly supported your opinion.

To see whether the ideas are arranged logically – The arguments in an assignment should be in a particular order to be meaningful. By reverse outlining you can easily check the flow of ideas and identify if they make complete sense or not.
Now let us have a look at the process of doing reverse outlining for your biomedical engineering assignment –
Identify the thesis statement – Once you have a final draft in your hand, you have to look for the thesis statement. It you don't find it find it inappropriate, you definitely need to revise.

Outline the key ideas – Examine the structure of your assignment by looking at the topic sentence of each paragraph. Also check if you have provided proper evidence to support your argument.

Make the necessary changes – You can also identify the common errors like spelling mistakes or incorrect sentence structure while reverse outlining. Make the changes wherever needed.
Reverse outlining is definitely worth the extra effort. You will definitely get better results once you are finished with reverse outlining your biomedical engineering assignment. It will be a great help to you.
Summary: This article tells you how you can take help of reverse outlining to improvise your biomedical assignment.