A new start in steemit
Hello to all this beautiful community of steemit, I hope you are very well
After a long time absent from this platform, due to my studies, it has allowed me to expand my knowledge for this new re-entry to the platform, which I have seen a great change in the last two years, there are many things that I do not fully understand At this time of steemit and the other cryptocurrencies, and that is obvious because of not being in constant activity in this area, however, as on the first day I come with the same spirit and even more, with more information to share with you and learn from this.
Well, it has been many years since I started in steemit to be exact 3 years and 4 months, and at that time I was a 17-year-old boy whose only wish was to enter university, and now I have just turned 21 years of I am old and I am following the career of my dreams in medicine, I am just a short way from mid-career and I see that this is my vocation, to help the next person.
In this period of time I have gained more experience, I have lost loved ones, because it is the nature of life, right? However, I am with the same desire to continue learning with you.
Here is a recent photo of an afternoon of friends where we had a lot of fun in a place called Zero Gravity, which is located in my city where I live Riobamba.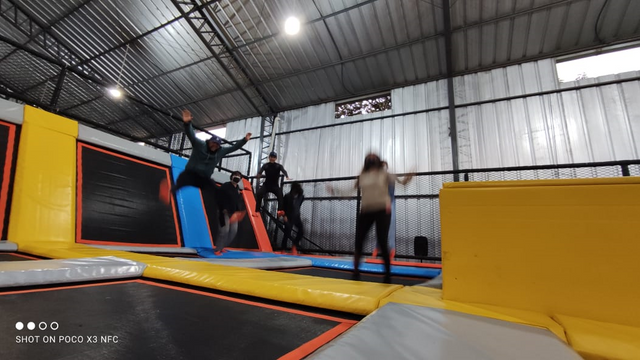 I hope this post has been to your liking, about my new reentry to steemit, and the reasons for which I was absent for this moment, nothing more is left for me than to wish you a happy year and the best of spirits for all types of projects that we propose, even if it is resumed after a long time.