SteemChurch Bingo is a GO!
The FIRST EVER game of Church Bingo on the Blockchain begins NOW!!
Entries have now CLOSED.
For participants who paid their 1 STEEM / SBD entry fee - congratulations... you will now be making HISTORY!
So without any further ado, grab your SteemChurch crypto coffee, cake, biscuits and juices and settle back for draw number 1, being a kick off double.
---
Draw 1 - calling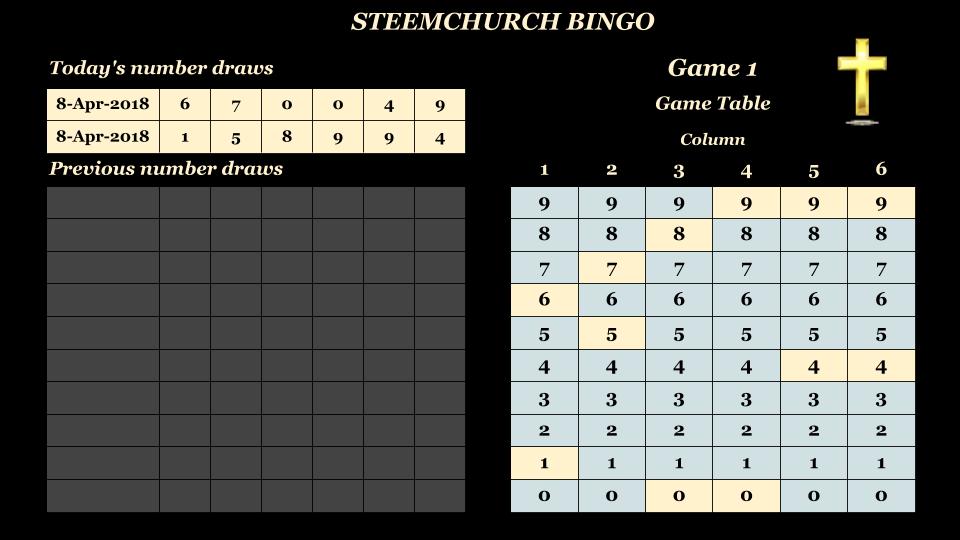 ---
Now before you call out 'BINGO', you must first have each number of your unique ID called out in the corresponding column.
If it were Sniff and Scurry playing - their unique ID is 878,534, so they would need...
an 8 to be called in column 1, a 7 in column 2, an 8 in column 3, a 5 in column 4, a 3 in column 5 and a 4 in column 6. If Sniff and Scurry were playing they would now have 3 of their 6 numbers called, being the 7 in column 2, an 8 in column 3 and a 4 in column 6.
As soon as all 6 of your numbers are called - be sure to call out 'Bingo!'
We will keep drawing numbers every 24 hours (or there abouts) until we have a winner.
---
Speaking of Sniff and Scurry, these two playful mice have stated that they are extremely excited about SteemChurch Bingo, particularly the treats. They are also very excited about this event because they believe that raising funds for our Steemian Parishioners in Ghana. However, as they will be spending quite a bit of their time at Bingo, you may not see as much of them at SteemChurch. You know mice though - they go where the cheese goes!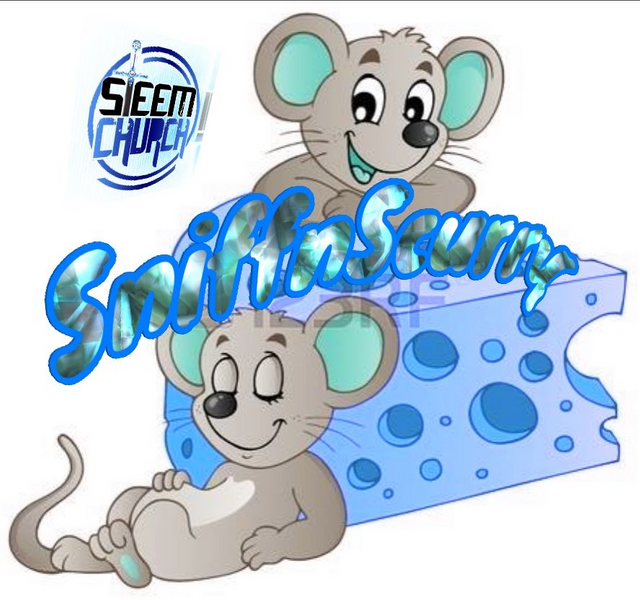 With thanks to @langford for the picture. Source
---
GOOD-LUCK EVERY STEEMIAN - AND HAVE FUN!
@scb - SteemChurch Bingo - Game 1, Draw 1, 8 April 2018