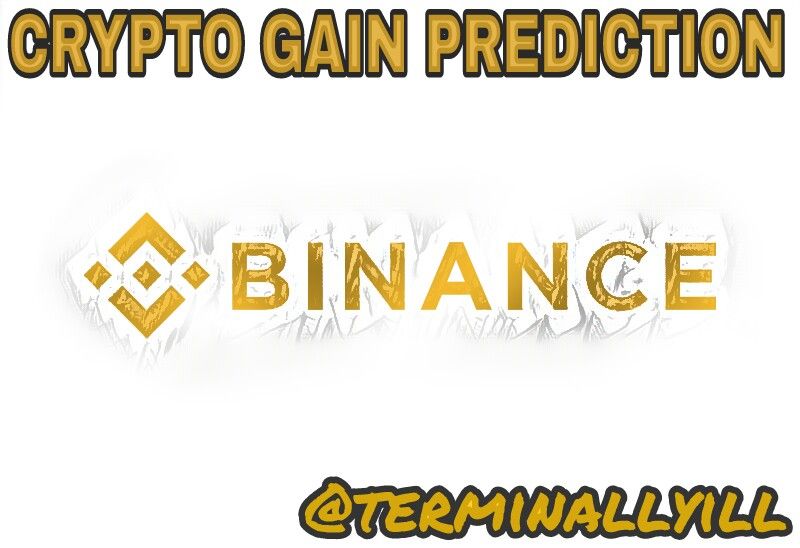 ---
5 REASONS TO BUY THE BNB TOKEN RIGHT NOW
---
#1 - GROWTH
Binance has become the top rated exchange in the world, growing at astronomical numbers on a daily basis. Along with it grows the exchange's token, the BNB Token. In just 6 months time, Binance reached the TOP 3 list of exchanges in the world, and CZ, the CEO of Binance, became one of the most wealthy men in the world because of this feat. Fact is, this company has continued to see tremendous growth, even during market crashes early on in the year which crippled the market. The BNB token itself hit a low of under $7 just under a month ago and is already on it's ascent to the $12 mark. Just 2 months ago, BNB was at over $25 per token just prior to the crashes that dropped Bitcoin down for $5,000 per unit. As the market grows, BNB is sure to follow and hit unseen heights!
---
#2 - PRACTICAL USE
The BNB Token is the official currency of the Binance exchange and is designed to be traded within the exchange. A holder can use the token to trade in it's own "BNB MARKET" which lists a healthy number of trade-able boins such as IOTA LTC, GTO, NEO & much more. A holder and user of the Binance exchange may also choose to use BNB to pay their trading fees at an incredible 50% discount! Use of the BNB Token on the exchange not only can earn you money by investing into it, but save you a ton of money on your trades!
Not only is the token an easy to use and practical part of Binance, but their exchange is incredibly easy to use, both online and mobile. I personally have never used such a professional exchange with such ease and I encourage everyone to give Binance a shot. This is the most practical and efficient exchange I have seen to date.
---
#3 - CURRENT GAINS
At the time of writing this, BNB is at $11.56 per token, which is roughly $6 higher than where it was just over a week ago. With Binance ever growing and the Bitcoin market on the rise, we can expect some incredible growth from BNB. Take into account, just a couple months ago just prior to the market crashes that crippled the BTC market, BNB was sitting OVER $26 per token. I am projecting the BNB Token to surpass that in the next two months just based on statistics and charting I have read. Not to mention, the positive growth BNB is seeing now, makes this a great investment, whether you are looking for short or long term gains!
---
#4 - PROFESSIONALISM
Binance has been noted as one of the more responsive, transparent and professional exchanges in the world. The CEO, CZ, has earned a tremendous amount of respect from others in the business and crypto world simply by keeping his clients informed and up to date with anything going on in Binance. Just a week ago there was a major shutdown for updates and Binance as well as CZ took to Twitter and other media outlets to communicate with users and make sure there was an update, on the hour every hour around the clock until this issue was resolved. There were also discounts on trading issued for those affected, making the sting of the shutdown a little less painful. Not to mention, the day Binance went back online after the upgrade shutdown, the BNB Token shot up over $1.50 in gains!
All in all, they are no Mt.Gox and by no means are as poorly run as a vast majority of exchanges available. I am personally a Binance user and will be as long as I trade, simply due to the professionalism of this company.
---
#5 - UPDATES
The Binance team works around the clock to make sure every user is satisfied and at peak operating condition. The online exchange as well as the app are constantly updated, making for a quick, efficient and easy to use platform for anybody trading cryptocurrency. The BNB Token will continue to climb in value as long as the company stays attentive to their client's needs and continue to make Binance the most efficient exchange in the crypto world!
---
So there it is folks, 5 good reasons to buy into BNB today and get on board with Binance. I am a personal fan and user of Binance and can attest to every single word I just wrote. Fact is, this company is going to grow to heights we can't even imagine, just this year alone, and anyone on board will be glad they bought in. Whether short term gains or long term gains, this should be part of your portfolio! I will be releasing charts on BNB tomorrow so follow me to see them
---
Check out my other articles by following me @terminallyill
---
---