John McAfee Tweets BINANCE HAS BEEN HACKED!! IS IT FUD?
John McAfee tweet this out 2 hours ago:



Binance replied to John and Tweeted the following:



John Mcafee Replied: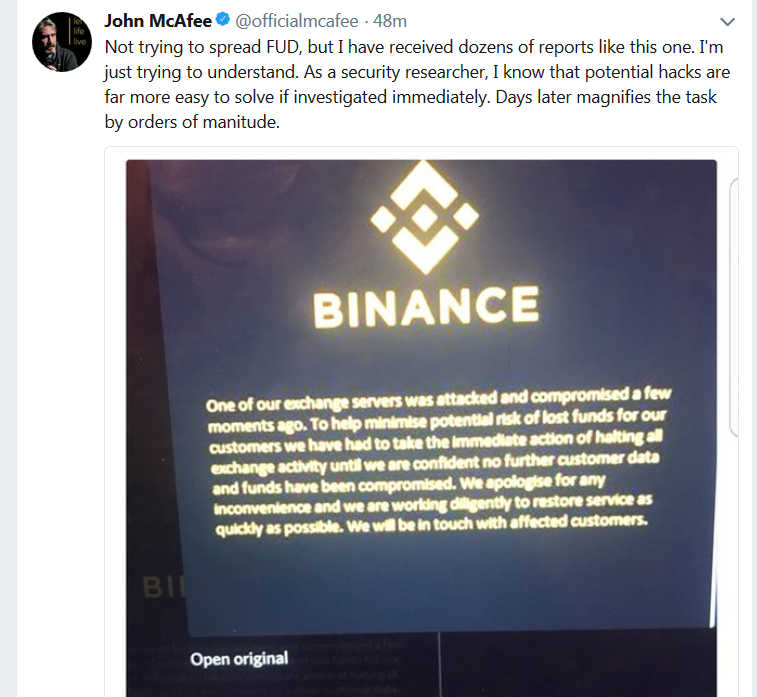 So who is telling the truth?
As of now the facts are you can logon to Binance but trading is suspended and wallets are locked up.
If you have any more information about this please comment below.