A few hour ago people started to complain about altcoins being sold at the market price. Rumours say "the hacker" sold all altcoins on "compromised" accounts and bought VIA at 0.025 BTC. So far people speculate that some trading bot platform / mobile application was compromised and affected all people who used the binance api.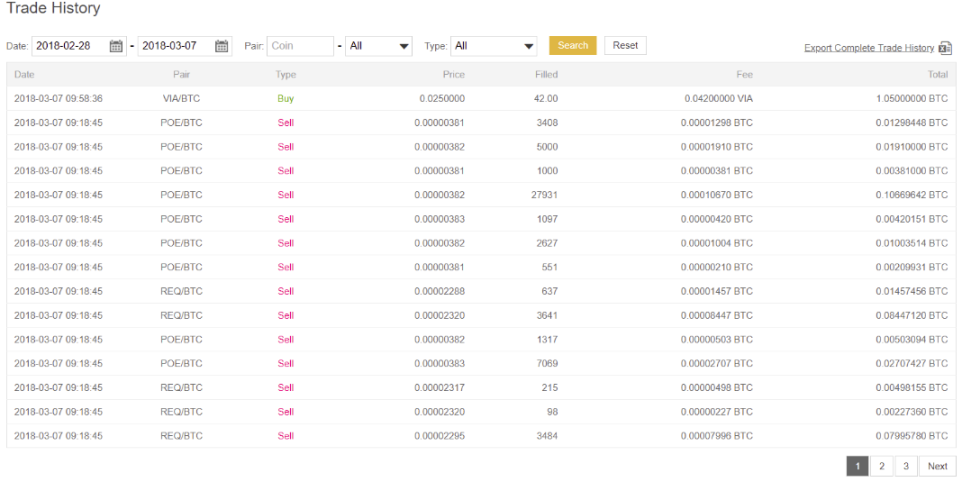 All binance withdrawals are now closed, there's madness and fear on /r/binanceexchange.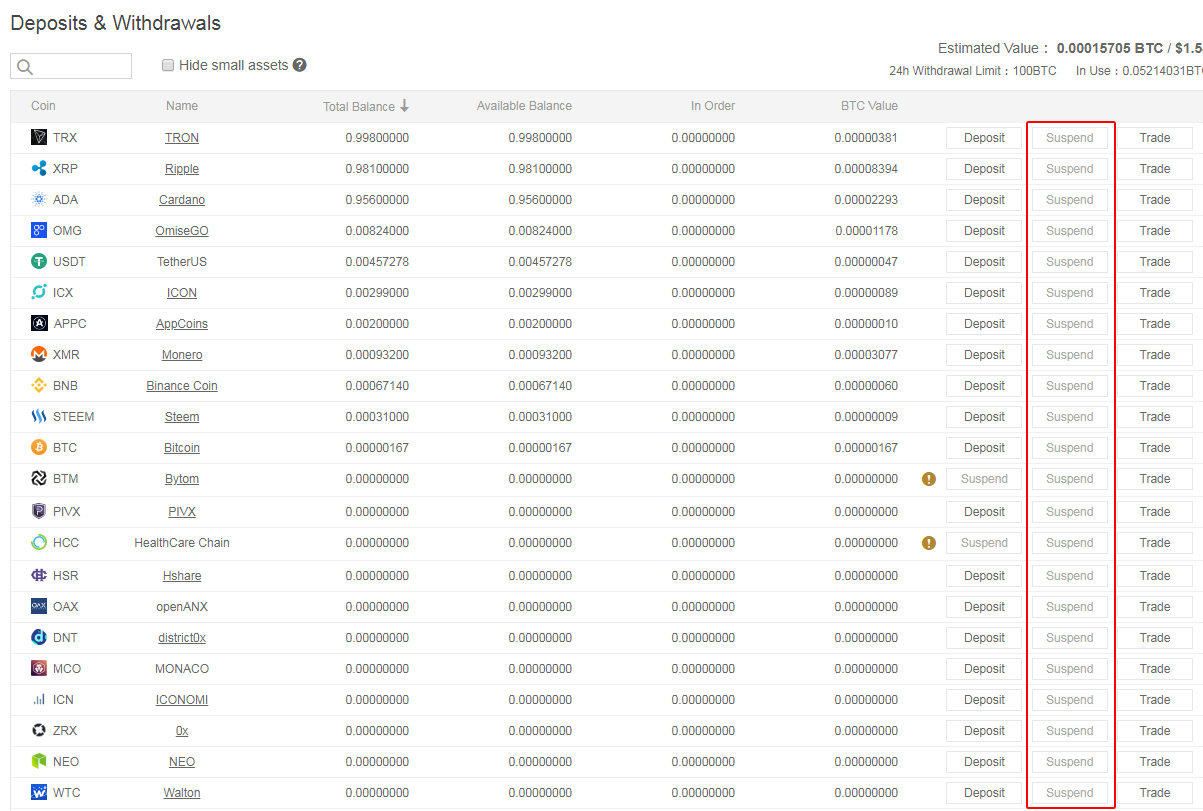 We have an official statement on binance subreddit.
We are investigating reports of some users having issues with their funds. Our team is aware and investigating the >issue as we speak.

As of this moment, the only confirmed victims have registered API keys (to use with trading bots or otherwise). >There is no evidence of the Binance platform being compromised.

Please remain patient and we will provide an update as quickly as possible.

Edit: Withdrawals are temporarily disabled at this time.
Following the announcement we saw Bitcoin dropping to 9400 USD.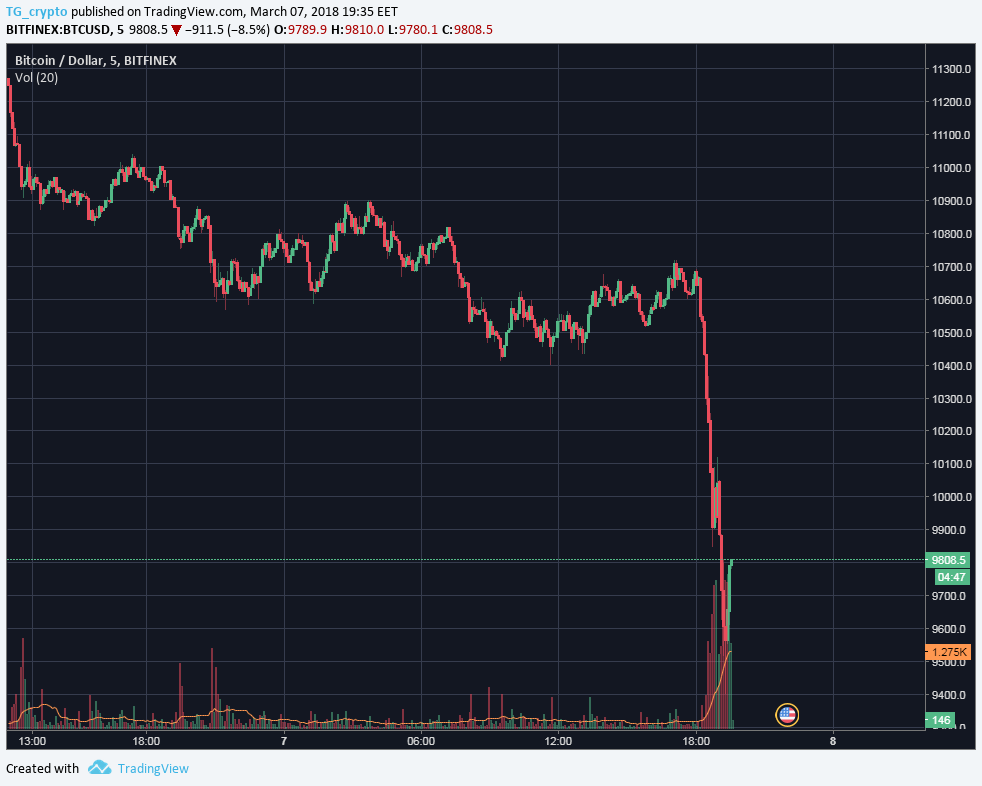 Update: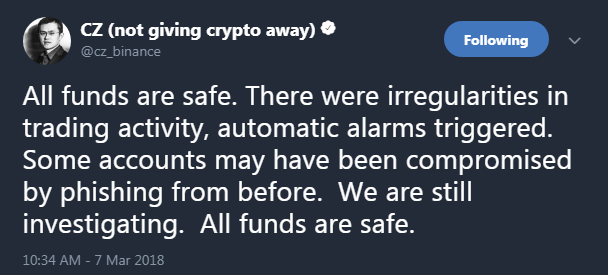 (source)
2nd update: Looks like they got everything under control. :)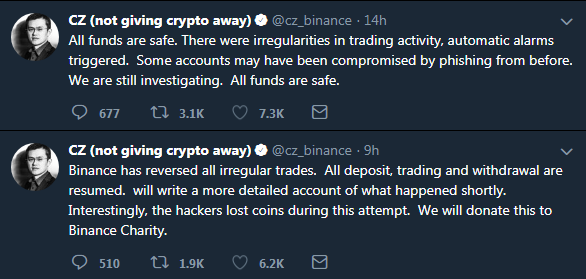 (cz_binance twitter)