BTC/USDT
BTC is weak at the moment but soon it will be strong and history will recall and repeat itself once again which is the most important time for the investor to get the benefit from the market as much as they can, So its time to show interest in BTC/USDT pair.
It pleasure to explain that in the Month Of june we have so much analysis from the past that "BTC" is having a back uptrend very soon So it must be kept in mind that we are in a right position to buy as much as we can afford. Always keep in mind that your extra money should be for crypto market rather than a physical business.
Here we will learn how to make some small profit by trading on different pairs on daily bases and how we will get profit from the trading on the Binance in cryptocurrency.

Here I am going to share some steps: !
Trading on BTC/USDT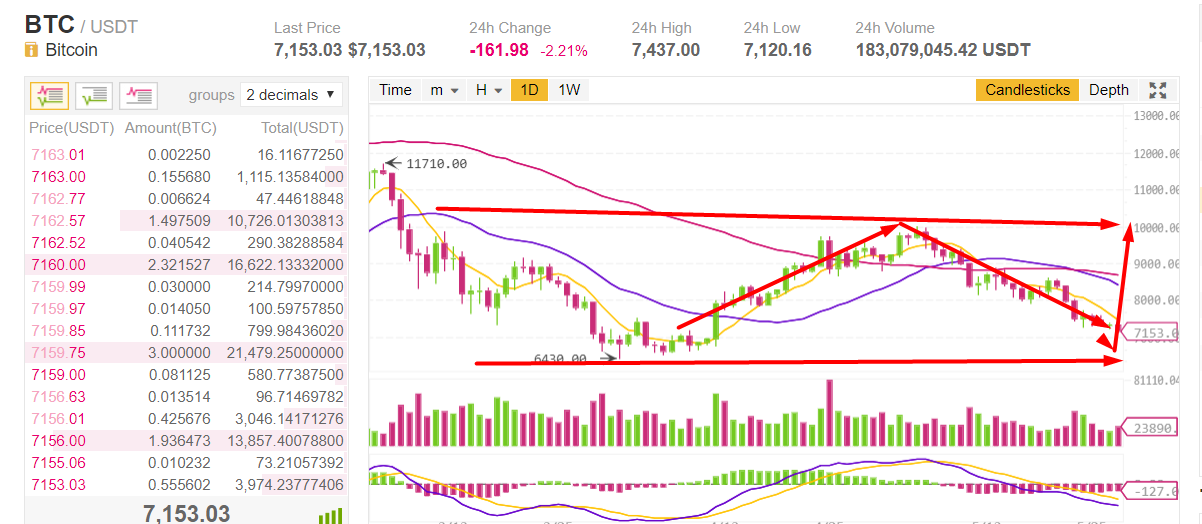 Image Source

From the above chart it is quite clear that there is a resistance point at 710 so there must be very a reversal for this pair until there is a big crash in the Crypto market which is not looking to be happened this time, i am quite sure that till June we will be able to make some good profit from this Pair by trading on " BTC/USDT".

BTC_:
Today's Price For BTC/USDT:

Trading tips:

As we are observing that market is moving between 7437 and 7121.So we must need to place some instant and pending order in order to get some benefits from the market up and down moment, Keep in mind that this trading is for short term trading and it will have only very small instant profit.

PENDING BUY AND SELL ORDER:
For the instant trading at the current position we need to work on the chart positions ,Here is time to place an instant buy and also placed a pending sell order at the above giving positions or at your own calculation and expectations.

We should placed a pending order as shows in the picture so we will easily get a good position of buying some "BTC":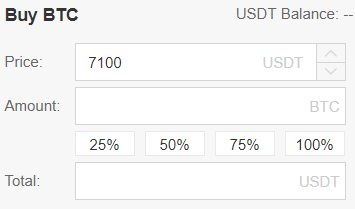 If some one already bought "BTCs" After instant Buy you will have to keep that exchange or keep it for long term investment as well, For exchanging "BTC" place the sell order as shown :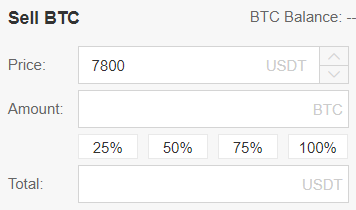 If we place a Buy order at the depth on the market it means we have to buy at-least Few "BTCs", in few Hours market must have a reversal and we will place a pending order of sell at a point high from the already bought point. We will make sure that we are getting at-least 1% of profit. It will be very easy to get some small profit in very short term of trading all we need to read the previous daily move on the market and they wait for the market to reach the support or resistance point for hour chart at least to trade on short term.
This tips is for those used who already know the trading and already involve in trading before doing any trading please try Our analysis with a small deposit and try only 100$ in your Binance account and after learning please use the proper trading .
Soon in the next post we will explain the trading with a lots on new information to our steemians and to take benefit from Binance live trading which is 24/7 and better than Forex trading with low risk.

Disclaimer:
This is for the entertainment for the trading and not a 100% sure trading tips . we are not forcing you to follow our rules and out trading tips all loss will be your and profit too .please try to learn the trading with us and try to follow different pairs.You have to keep in mind that this trading is for taking a small profit for a short term of trading we cannot placed a long term trading on the cryptocurrency as the volatility is very high on the crypto market so we will try trade in short terms only.




Details Of Source :
Binance.com