Framasoft, google replacement corp.
Framasoft is a french association who propose alternatives to google's service like drive, google doc... and other GAFAMs. Their goal is to propose free and open-source service, who don't track you and don't keep informations from you.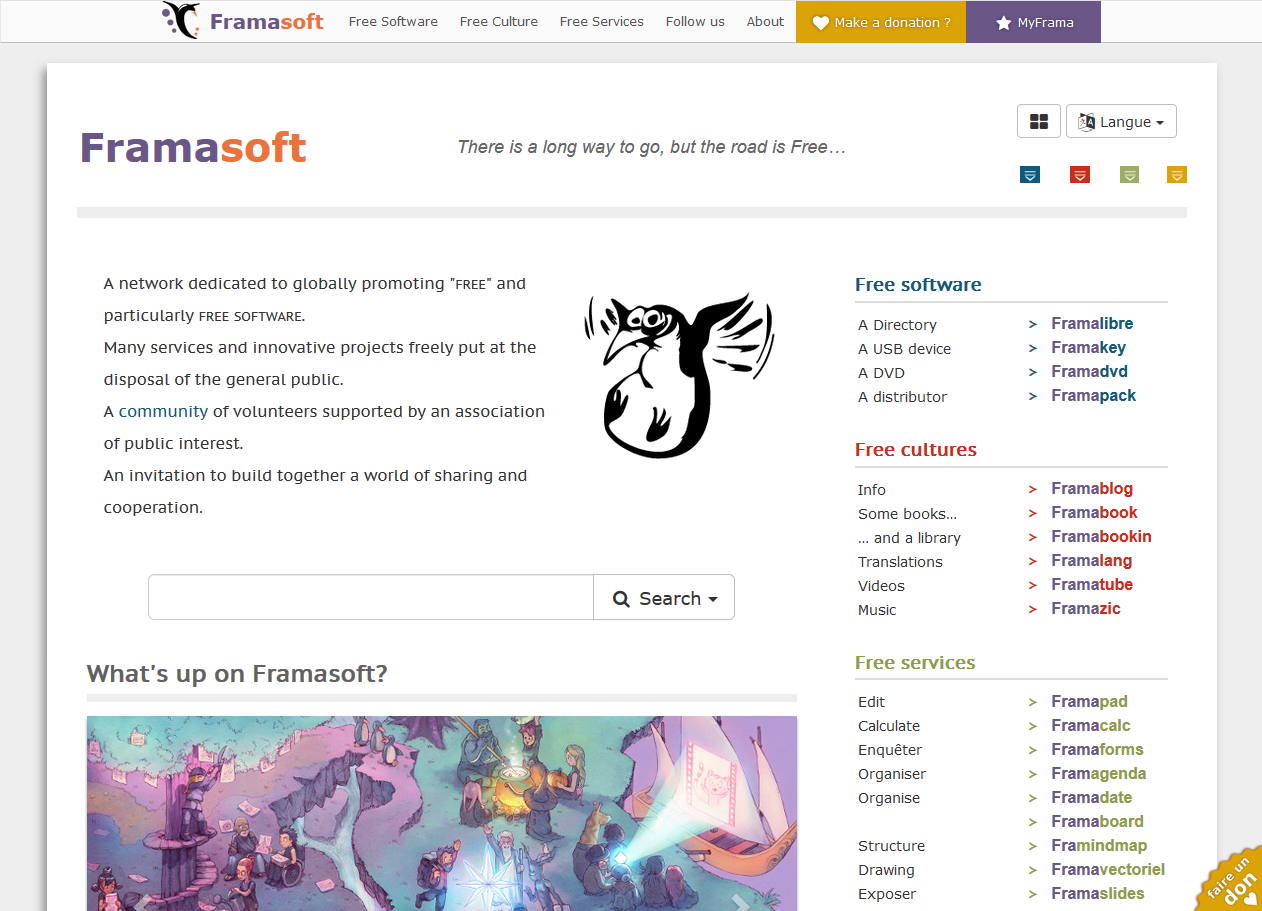 The Framas
Framasoft propose a lot of services, they choose an Open-source free software, and they give a free access through their websites. They don't sell informations, they don't put ads, and the community is great! They finance their work by a crowd-funding called "de-google-ify internet":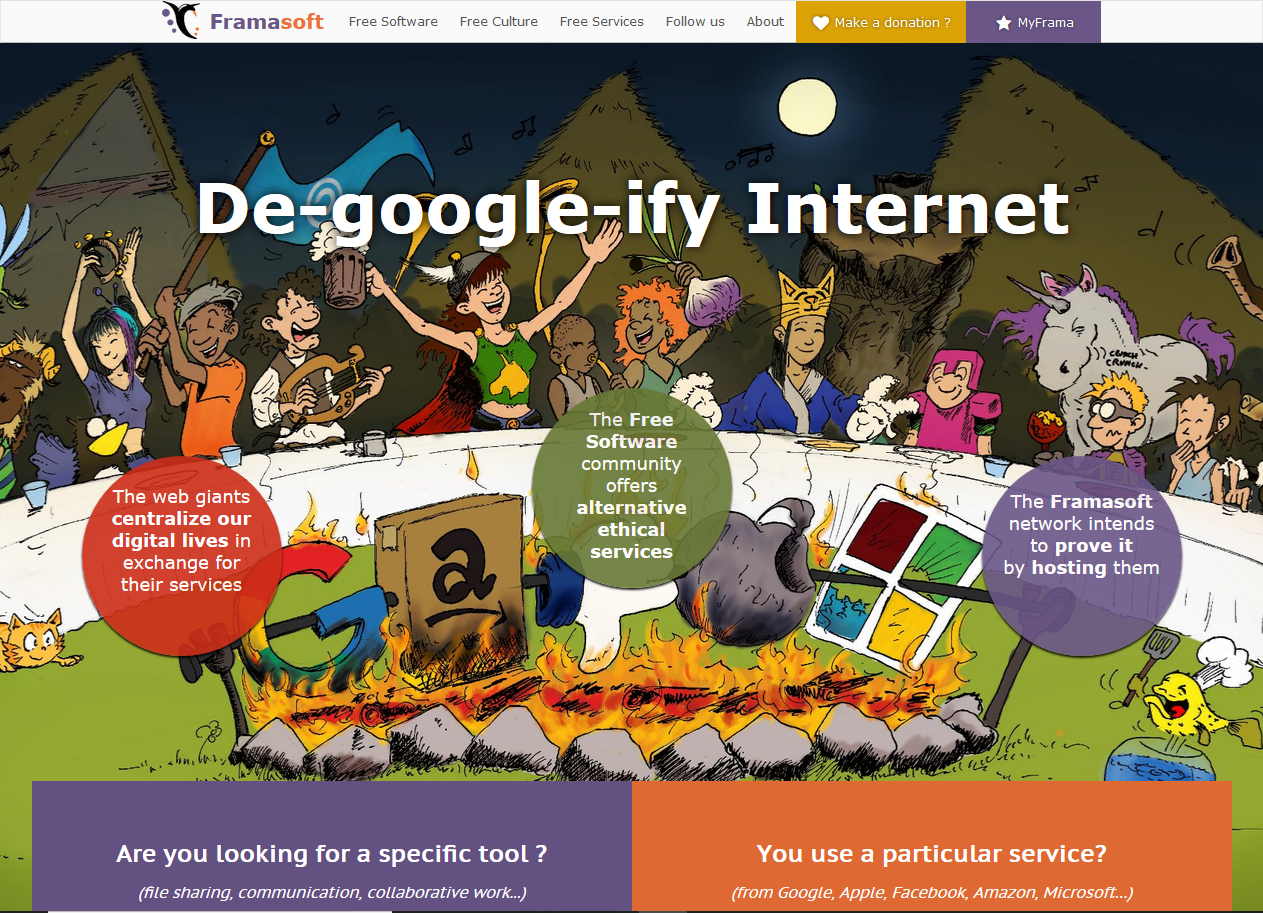 Exemples:
In disorder:
The apps
Framasoft provide also a list af free softwares/musics/books... To make everyone happy!
Conclusion
This organisation is pretty interesting and do a great job! The only problems are due to the fact that Framasoft is a small association (eg: framadrive which has a small capacity, or even translations that are not all done in English). But the interest is great and i hope they will succeed to propose even more free and anonymous services and more... By the way, they recently proposed a new goal: Contributopia (more details here) to make even more stuff!