Coolbot Weekly Stats Update #1!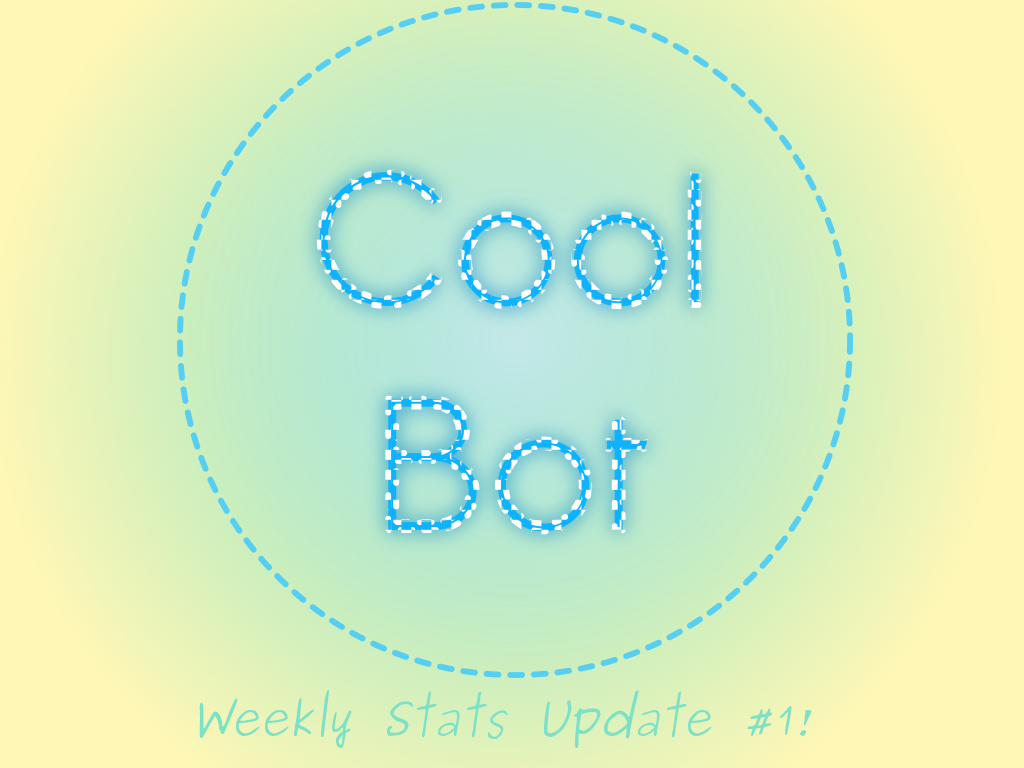 Hi Steemit!
Wow, how cool! It's already been a week since Coolbot has been born! For those of you who are just learning about Coolbot, it's a new bidbot that allows bids as low as 0.001 SBD and has a cap of 0.01 SBD bids (subject to change in the future). At this time, Coolbot does not accept bids on posts with the Dmania or NSFW tags, so please keep that in mind. Also, comments are not allowed, but that might change in the future too!
A cool feature of Coolbot is that coolbot will only accept bids in the round as long as the total value of bids doesn't exceed 80% of the bots 100% vote value, meaning that a profitable vote will always happen! If you bid and coolbot refunds you because the bidding round is full, please be patient and wait for the next round to start!
---

So for this first week, Coolbot has:
27 Followers
102 Posts
Rep 26
---

When Coolbot was created, it was nurtured with an initial investment of 349.907SP, +2SP from account creation. That's a total of 351.907SP!
To date, that means that coolbot has gained 2.396 Steem Power in the first week!
Coolbot has also received 0.24 SBD, how cool! After this post, a portion of this balance will be converted to Steem to further strengthen the @coolbot account!
---
Thanks and have a good day!