This Bible Code was just discovered for the specific date of 24th Dec 2017 or 6th Tevet 5778.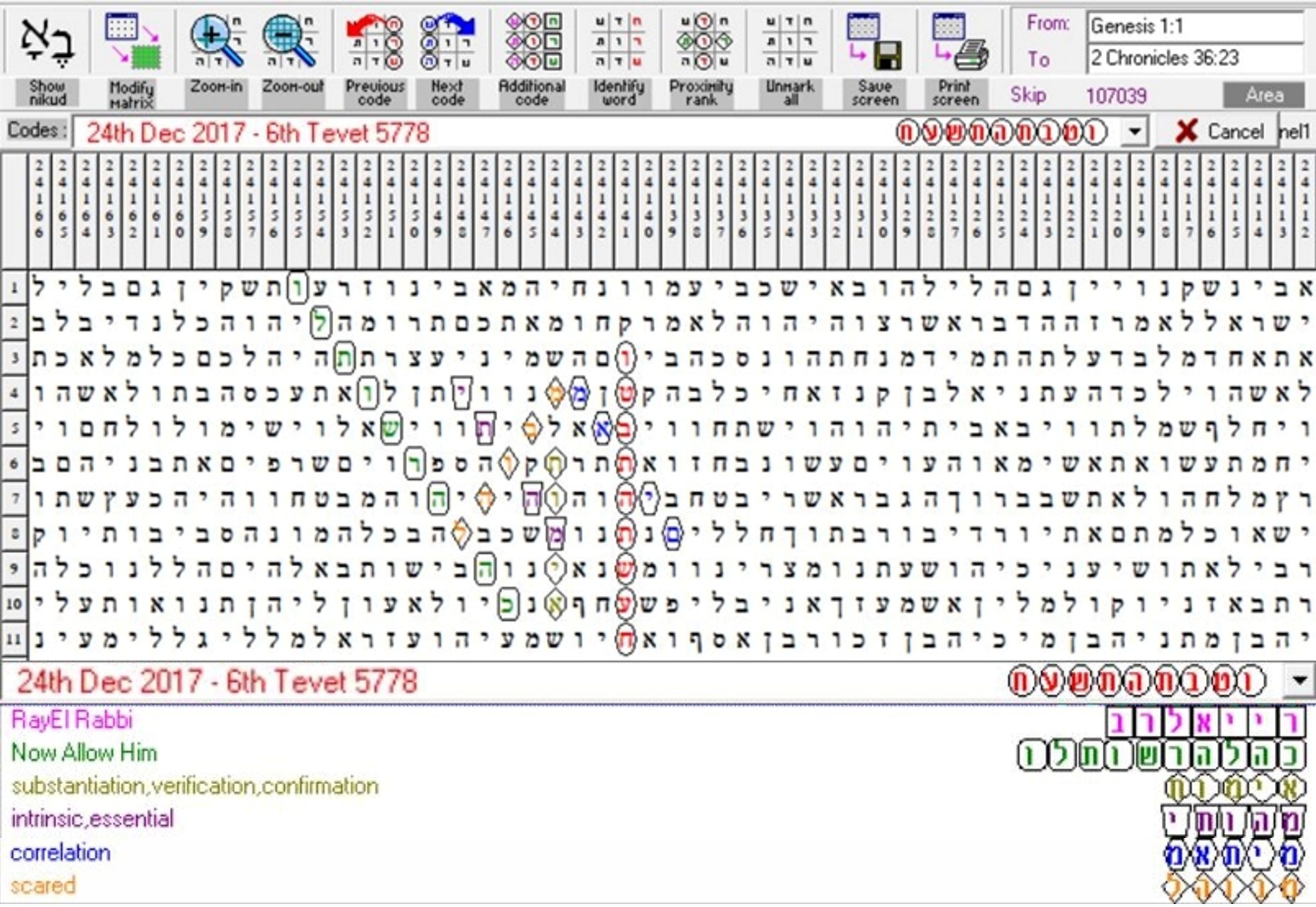 24th Dec 2017 - 6th Tevet 5778
RAYEL RABBI - occurs just off the right side.
NOW ALLOW HIM, VERIFICATION, ESSENTIAL CORRELATION, SCARED...
So far the Rabbis have been too scared to accept the Messiah, no wonder after the way they treated Him and His Apostles previously...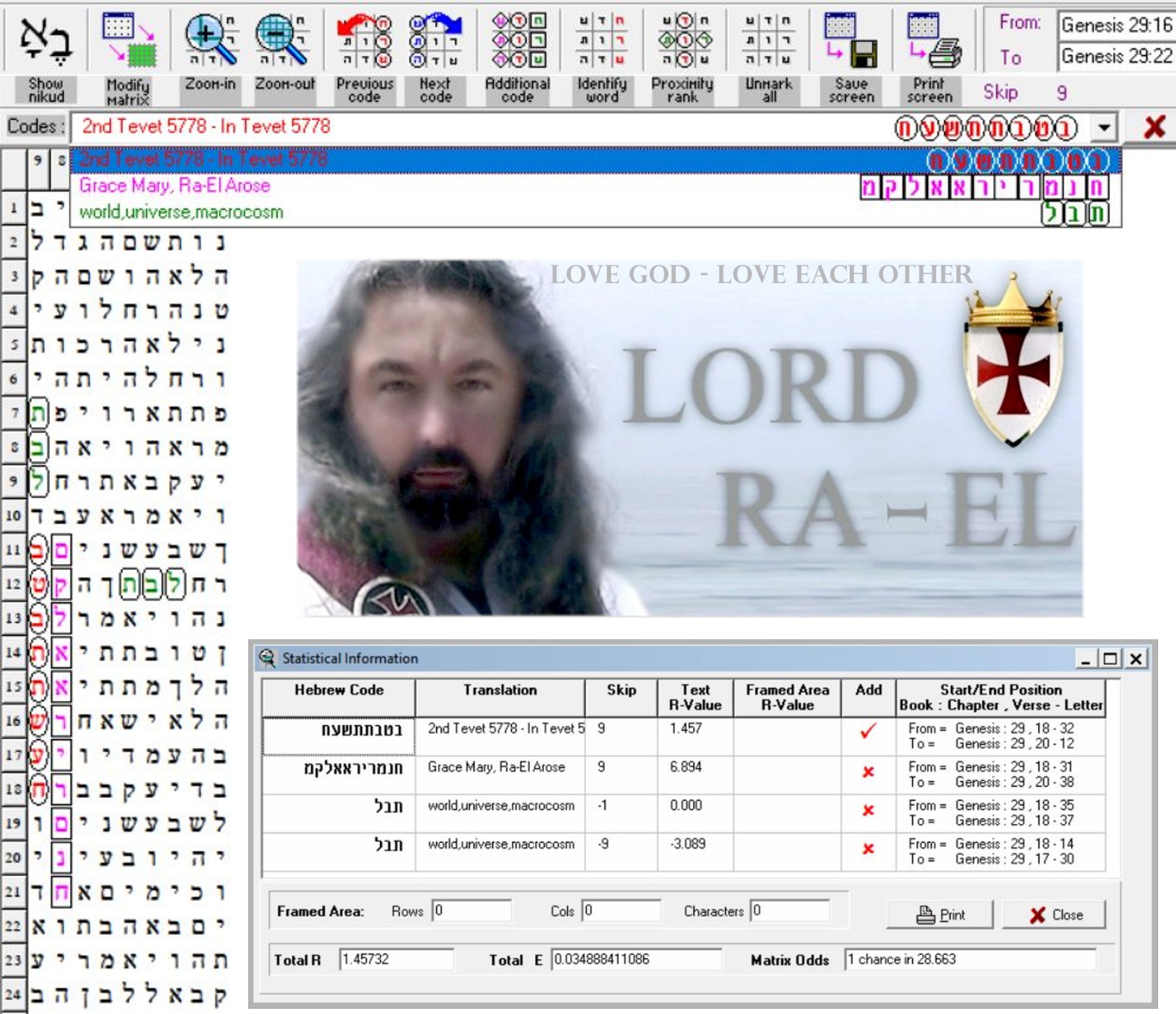 Torah Code at a minimal skip: 2nd TEVET 5778 = 20th Dec 2017
The Code can also read as IN TEVET 5778, GRACE MARY RA-EL AROSE, WORLD.
UN Briefing Video