At the very beginning there was nothing - one emptiness. God said:
"Let there be light!" - and it became light.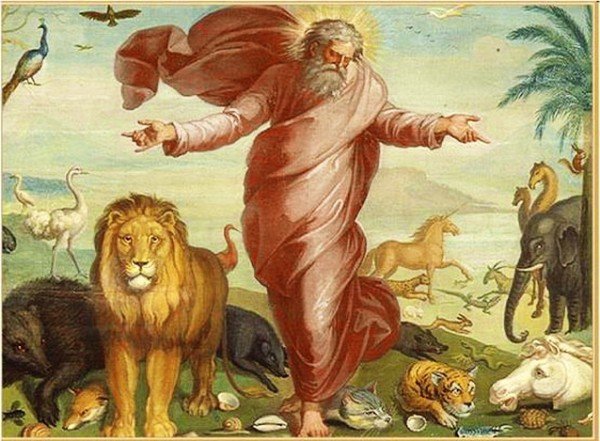 Thus appeared day and night. God liked it.
The next day God made heaven and earth.
On the third day He created the seas and oceans, and then ordered to grow trees and grass. The earth turned green, and God rejoiced at his creation.
On the fourth day God created the sun, the moon and the stars
On the fifth God created all kinds of animals. The seas and rivers were filled with fish, the birds flew in the sky, and on the ground there were various animals. The earth came to life.
Everything that God created was wonderful, and He rejoiced all.