Yes...
30 day squat challenge!
I am doing this in the last few days as an addition to my cardio and this makes me feel so good.
You can join any time. Nothing to loose only to gain super curvy bum :)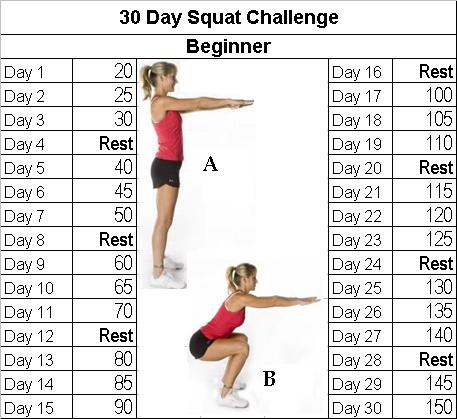 Do not waste more time. Start the challenge now :)
There is no better feeling like after great exercise, these adrenaline rush...
Lots of love
from Margo :)