Yes... Sometimes your body need pizza...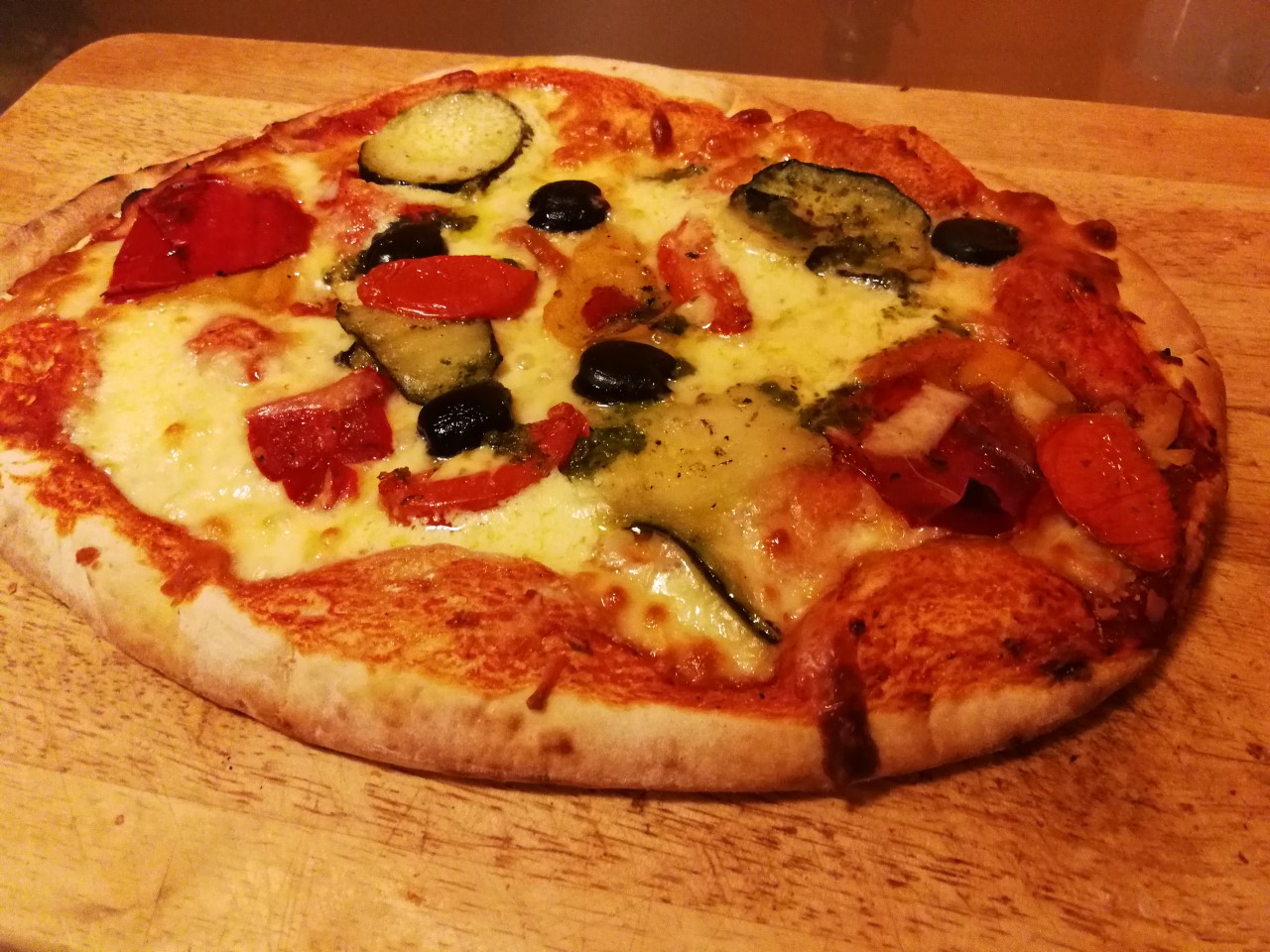 Especially if is made with lots of tendering loving care...
I must say it was delicious, with paprika's, olives, courgettes and pesto and cheese...
I really do not know how this happened but I forgot about mushrooms and onion!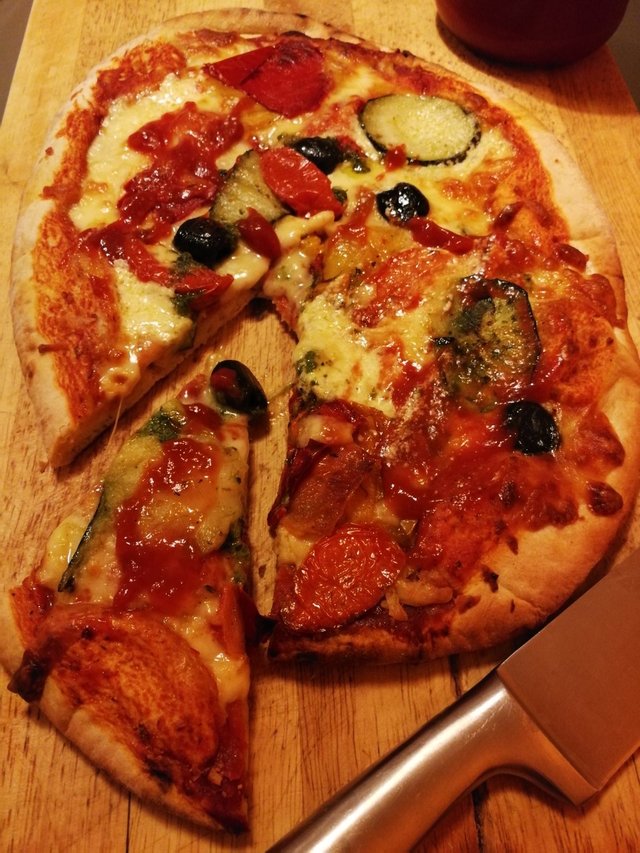 I will definitely do this again.
Lots of love
Margo :)