With the BAT ICO and the BANCOR ICO we really had very BIG ICOs. Kinds we never ever hard before and even thought about in our wildest dreams.
But now we GOT the MOTHER OF ALL MAYBE.
The Status ICO yesterday!!!!!!!!!!!!!!!!!!!!! BIGGER THAN THE ICO OF ETH ITSELF
The decentralized messaging app called Status, built on the Ethereum blockchain, raised over $60 million dollars during its initial coin offering campaign. However, as soon as the sale started the network became congested, and the Status team was unable to immediately provide everyone with their promised tokens. "
The sale was planned to last until 4th of July, but the cap of 300,000 eth was quickly reached during a frenzy period which broke down ethereum's network, creating much congestion, backlog and some shenanigans.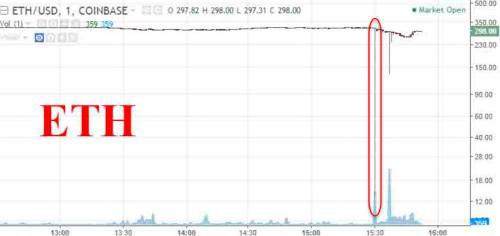 ETH flash crashed to $13 on heavy volume, but rebounded immediately. A 96% CRASH, WTTTFFFFF!!!!! I am very long in stocks and bonds and derivatives, but a 96% CRASH, haven´t seen that in my 20 year career so far. CNBC even reports a crash on the GDAX exchange to $0.10, thats -99.965% !!!!!!!!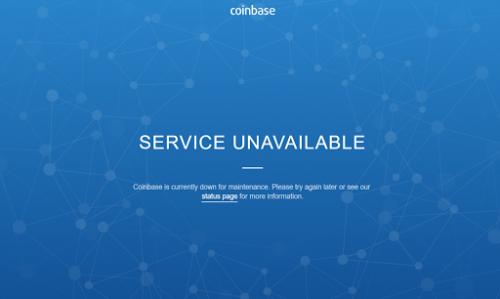 Coinbase good stuck once again if issues in cryptospace arise and the whole Ethereum Blockchain is on halt.
Overall the whole token sale maybe around $270 million. WOW!!!!!!!!!!
Puh.... thats heavy!!!!
BE AWARE AND TRADE ACCORDINGLY.
Yours
Simon the Ravager
Dasheroni & Anarcho-Capitalist
http://www.zerohedge.com/news/2017-06-21/ethereum-flash-crashes-after-status-ico-clogs-network
https://news.bitcoin.com/status-ico-generates-over-60-million-but-fails-to-deliver-meanwhile-ethereum-flounders/
http://www.cnbc.com/2017/06/22/ethereum-price-crash-10-cents-gdax-exchange-after-multimillion-dollar-trade.html