Hi Steemians, BIG NEWS! Don't know if you noticed but today Monero is on fire!
Couple of really important things going on with Monero today:
-Its price has increased more than 60% today.
-It just broke the 7 USD dollar barrier.
-It is in all time highs.
-Max Price was 0.01301 BTC
-Market Cap has surpassed DASH making it the 7th crypto with more Market Cap
Right now Monero is trading at 0.0127 BTC on Poloniex. This breakout is most likely due to the Darknet adoption of Monero, to be precise, Alphabay announcing they will accept Monero soon.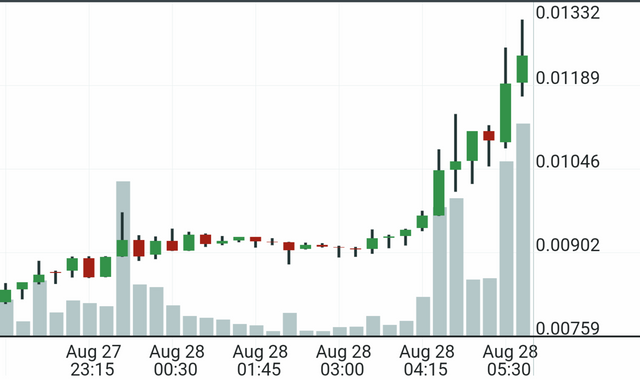 I am really glad I decided to invest in Monero couple of weeks ago.
Keep track of Monero! You never know when a good investment opportunity could appear!