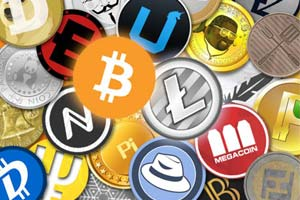 This post is for the newer individuals out that are getting into crypto-currency. Below are my recommendations on what your crypto-coin portfolio should look like. Keep in mind that this is just my opinion and you research anything before buying it.
*Main Portfolio
Bitcoin (25-33%)
Ethereum(25-33%)
Dash (5-10%)
Monero (1-5%)
Ethereum Classic (1-5%)
*Optional Coins (I would not put any more than 5% into these coins. Anything with ** is what I highly recommend)
**Litecoin (Almost put this in the main portfolio, but I would consider it borderline)
NEM
Steem
**Golem
Augur
**Token Card ( would recommend everyone having at least 1 as they are < $1 and have the potential for high return)
**Digix DOA
Singular DTV
Matchpool (GUP)
Melon
**IEXEC RLC
Storj Coin
We TRUST
Decred
ZClassic
Again, these are some of my choices and there are more coins that I didn't mention. Feel free to comment below what you would recommend and why.
If you liked this post feel free to "Resteem" this post and follow me at "https://steemit.com/@cryptowallet"