BETTRONLIVE: COMBINATION OF BLOCKCHAIN AND ONLINE GAMBLING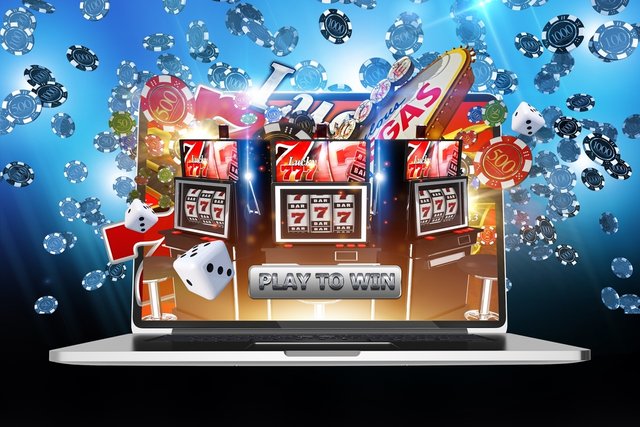 Source
The application of Blockchain into real-life scenario makes it more significant especially when it involves a payment system or other use case. Blockchain technology creates a faster cross-border transaction, no high-cost fee and no middleman involved. So, what will be the future of online gambling if blockchain will be applied? Conventional casino players may opt-out on casino centers and grab their PCs or laptops then do gambling online at their home. It's a comfort zone for most of them which lessen their travel time, no high casino fees and no middlemen.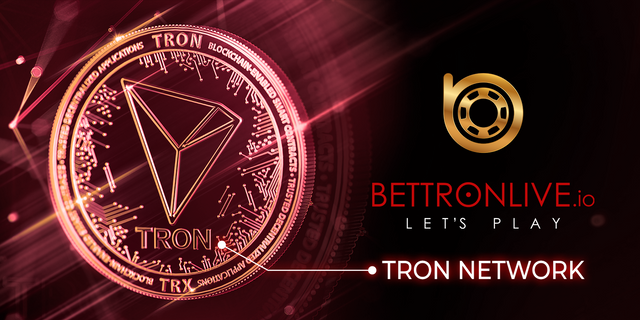 Source
Several blockchain projects emerge to address those objectives by creating a simple, decentralized and user-friendly platform which allows users to do online gambling. And BetTronLive makes it happen, the first-of-its-kind live dealer casino based on the TRON network blockchain, one of the largest blockchain-based operating systems for global entertainment platforms running DApps in the TRON ecosystem. It is a combination of blockchain technology and live dealer gambling. It has its own native cryptocurrency which a simple yet effective mining model allows users to earn RAKE tokens when playing games or watching video ads on the platform. BetTronLive envisions that a "decentralized casino gaming is a new phenomenon that is quickly gaining a market share of the $50 billion online gaming market".
WHY CHOOSE BETTRONLIVE?
It is built on one of the largest blockchain-based operating systems in the world (Tron Network).
It is the first platform to associate live dealer gambling and blockchain technology.
The growth mechanism in place via a two-token model integral to operations of the platform.
It has its own native currency that provides a source of safe and predictable income to token holders.
Simple yet effective mining model will allow users to earn rake tokens simply by watching video ads
Large dividend pool that gets re-distributed to rake holders with dividends paid out daily.
A community payday pot that is set to withdraw every week and release randomly to drive the token value.
Game selection updated every 15 days.
BENEFITS OF BETRONLIVE
RAKE Holders
The core of the BetTronLive platform will be the RAKE holders. Decentralized Apps or DApps that is published on the BetTronLive platform will share a portion of their mining pool and dividend pool with RAKE holders. Another benefit is RAKE token holding which will increase further its value. Players of DApps in BetTronLive will continue to get rewards playing games on the platform and which allows them to mine TRC20 tokens bound to each DApp and reap the rewards proportional to the number of tokens they hold.
Advertisers
BetTronLive offers the best options to advertisers which include Cost per Milli or per banner/time basis. They can have access to a global community of players and all revenue from advertising will be displayed transparently to all users with 50% being redistributed to all RAKE holders.
Players
They will be rewarded with RAKE Tokens for watching ads, an option to view short video ads before playing games. It will help them to get an additional source of revenue, benefits everyone and grows the BetTronLive ecosystem.
For more updates and development, join our active community here: https://t.me/BetTronLive
Keep updated on announcements: https://t.me/BetTronLiveANN
Visit our Website: https://bettronlive.io/
Whitepapers & Summaries (Multilingual): https://bettronlive.io/documents.php
Follow us in our social media:
Twitter: https://twitter.com/bettronlive
Reddit: https://www.reddit.com/r/BetTronLive
Facebook: https://www.facebook.com/bettronlive/
Instagram: https://www.instagram.com/bettronlive/
Medium: https://medium.com/@bettronlive
Youtube: https://www.youtube.com/channel/UCxNpc_WniZ7iFYSTW1ppJ7g
BTT Ann: https://bitcointalk.org/index.php?topic=5155822
BTT Bounty: https://bitcointalk.org/index.php?topic=5159675.msg51639765#msg51639765
#BetTronLive #RAKE #bounty #trondapp #TRON #trx #Trondapps #casino #onlinecasino #gaming #onlinegaming #onlinebetting #sportsbetting #dice #slotmachine #baccarat #bingo #poker #FOMO #jackpot #mining #wager #btc #alts #bitcoin #altcoins #cryptocurrency #blockchain #livedealers #dealers #players #winner #model #dividends #earn #2M #prize