【Tokyo,Daily Life】Walking path, old irrigation canal site 玉川上水跡地の散策路
江戸時代の1654年に開設された水路「玉川上水」。
Tamagawa Aqueduct, a waterway opened in 1654 during the Edo period (1603-1868).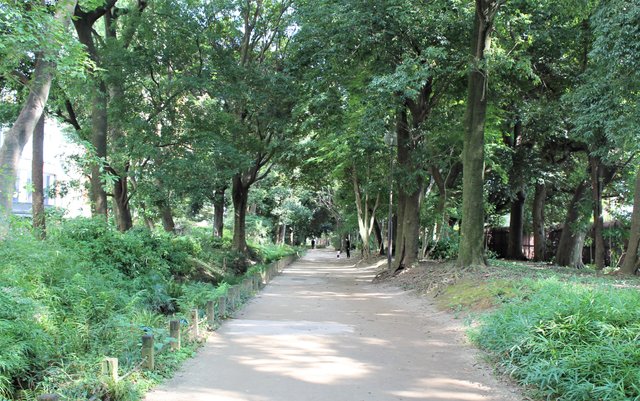 江戸幕府が倒れて明治時代(1868-)に入り、日本の首都の名前が「江戸」から「東京」に変わってからも、その水路は活用されていました。
Even after the fall of the Edo Shogunate and the Meiji era (1868-), the name of the Japanese capital changed from "Edo" to "Tokyo", the waterway was still in use.
1901(明治34)年ころに「淀橋浄水場」(東京都庁舎など、現在の西新宿高層ビル群の場所)が完成する前まで、玉川上水は首都東京の貴重な水源でした。
Tamagawa Aqueduct was a valuable water source for the capital Tokyo until around 1901 (Meiji 34) when the "Yodobashi Water Purification Plant" (the location of the current Nishi-Shinjuku skyscrapers such as the Tokyo Metropolitan Government Building) was completed.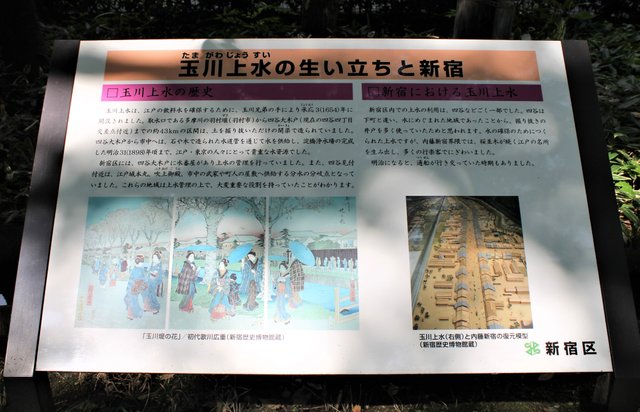 玉川上水は、今は道路の下を流れており、その面影はありません。新宿区は、その歴史的価値を残すため、かつての流れに沿って「玉川上水・内藤新宿分水散歩道」を整備しています。
Tamagawa Aqueduct is now flowing under the road, and there is no sign of it. Therefore, Shinjuku Ward is trying to pass on the historical value of Tamagawa Aqueduct to the next generation by developing the "Tamagawa Aqueduct / Naito Shinjuku Branch Water Walkway" in line with the old trend.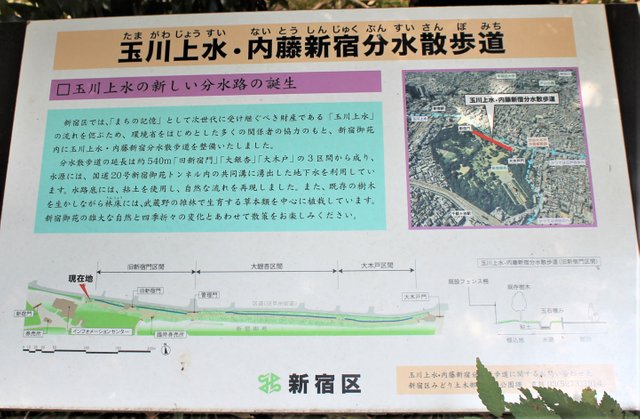 ■
■■
新宿区にある広大な庭園「新宿御苑」に寄りそうように、散歩道は始まっています。下記の写真は、新宿御苑の「新宿門」です。
The promenade begins along the vast garden "Shinjuku Gyoen" in Shinjuku Ward. The photo below is the "Shinjuku Gate" at Shinjuku Gyoen National Garden.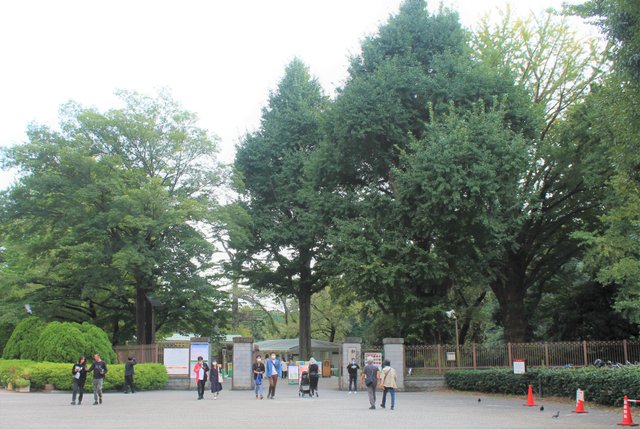 ■
■■
散策道は全長540m。
The walking path is 540m long.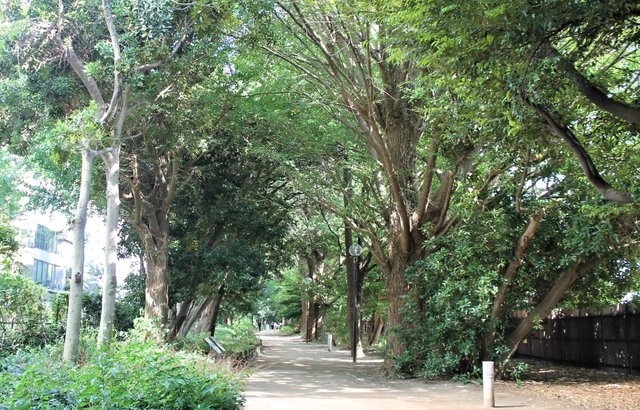 道の端には、下記の写真のように小川が流れています。
A stream runs at the end of the road as shown in the photo below.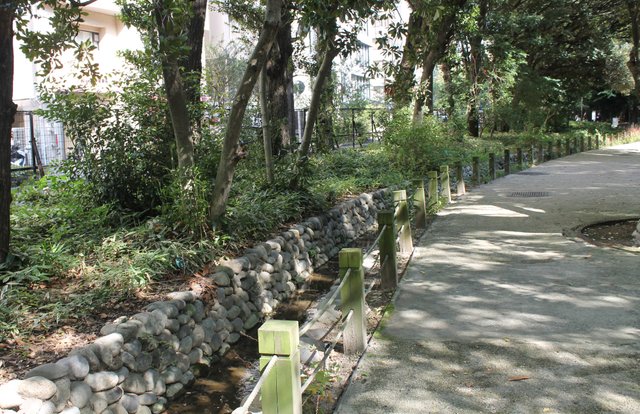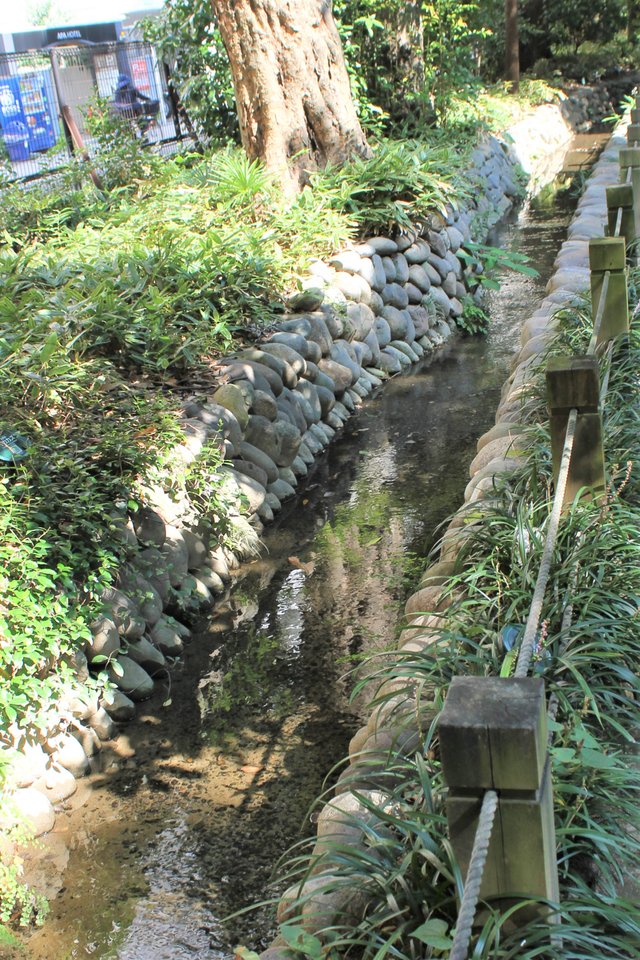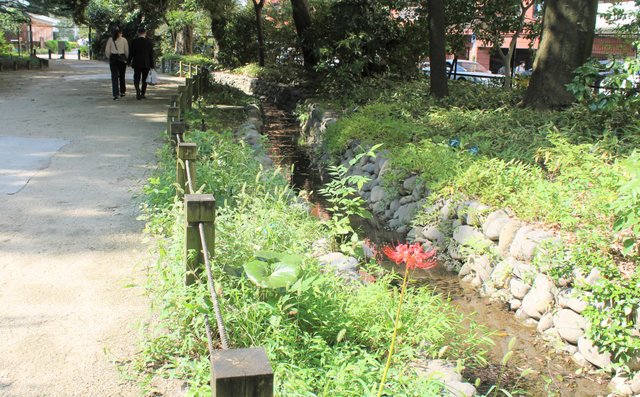 ■
■■
ちなみに、すぐ近くはこのような繁華街です。
By the way, the immediate vicinity is such a downtown area.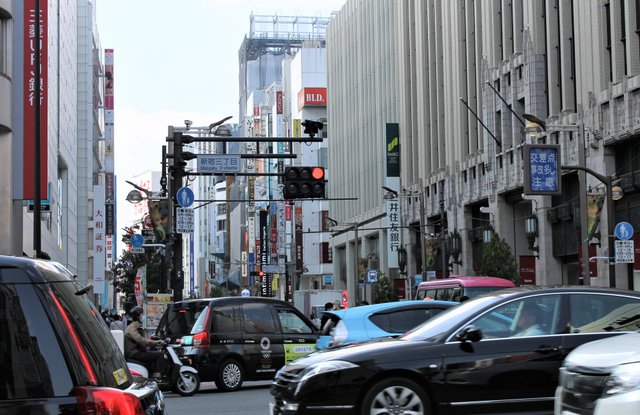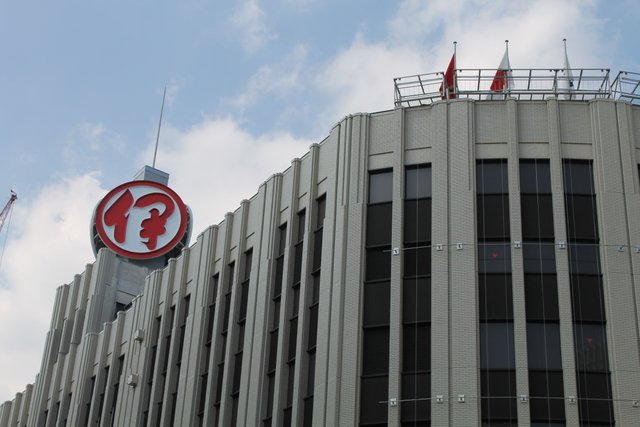 ■
■■
散策道から少し先には、担当者を置いて玉川上水の水量や水質を管理した、「水番所」の跡地などを示す史跡も残されています。
A short distance from the walking path, there is also a historic site that shows the site of the "Mizubansho". A person in charge was stationed here to manage the amount and quality of Tamagawa Aqueduct.