【Tokyo,Daily Life】Tree of Happiness (Dracaena Massangeana) 幸福の木
これは、自宅のベランダの写真です。
This is a picture of my balcony at my place.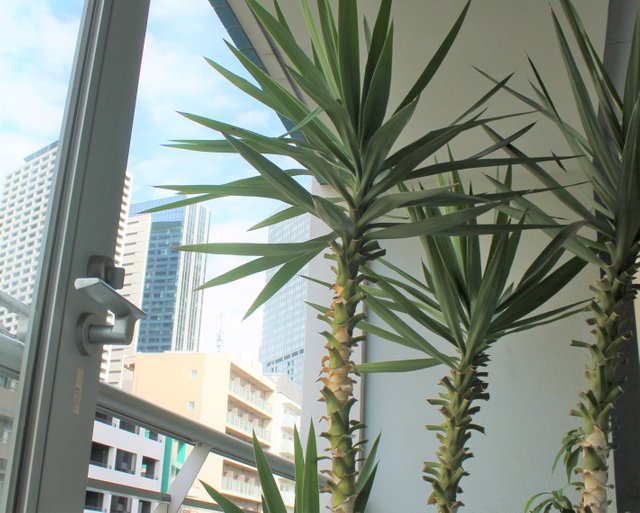 2か所あるベランダの一角に、この鉢植えの樹木があります。幸福の木(ドラセナ・マッサンゲアナ)という名前です。ハワイに、「この植物を玄関に飾ると幸せが舞い込んでくる」というハワイの言い伝えがあり、幸福の木という異名が付いたといいます。お祝いごとの贈答品として、日本では胡蝶蘭と共に親しまれているそうです。
This potted tree is located in one corner of the two balconies. The name is Tree of Happiness (Dracaena Massangeana). In Hawaii, there is a Hawaiian tradition that "when you decorate this plant at the entrance, happiness comes in", and it is said that it got the nickname "Happiness Tree". It is popular as a gift for celebration in Japan.
■
■■
写真の手前に、小さな植木鉢があります。この木はもともと、ここに入っていました。ある事務所に置かれていたのですが、そのときこの木は弱っていました。「このまま置いておくと枯れてしまうから」という理由で、わが家にやってきたのです。
There is a small white flower pot in front of the photo. This tree was originally planted here.
It was placed in a certain office, but at that time it was weak. No one tried to take care of this plant there, and they said, "If you take it, we'll be happy, otherwise we'll kill it."
I brought this back.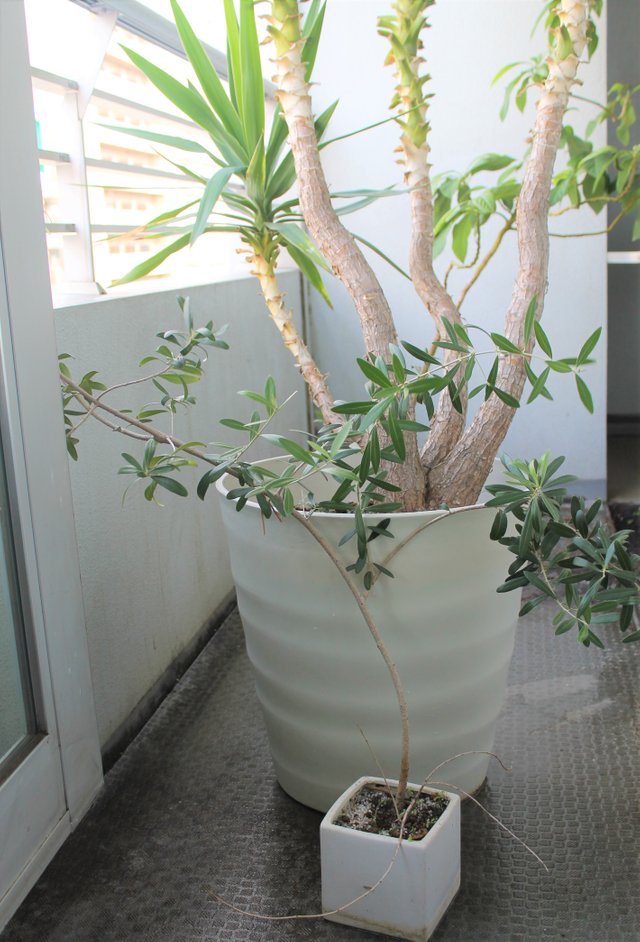 それから約10年経ちました。私はAmazonで20ドルで大きな鉢を買って木を植え替え、ご覧のように木は2mを超えました。
It's been about 10 years since then. It was sunny here, so the trees quickly came back to life. It got bigger and bigger, so I had to replant it every time.
I finally bought a big flower pot on Amazon for $ 20. Yes, this is the flowerpot in the photo. As you can see, the tree is over 2m.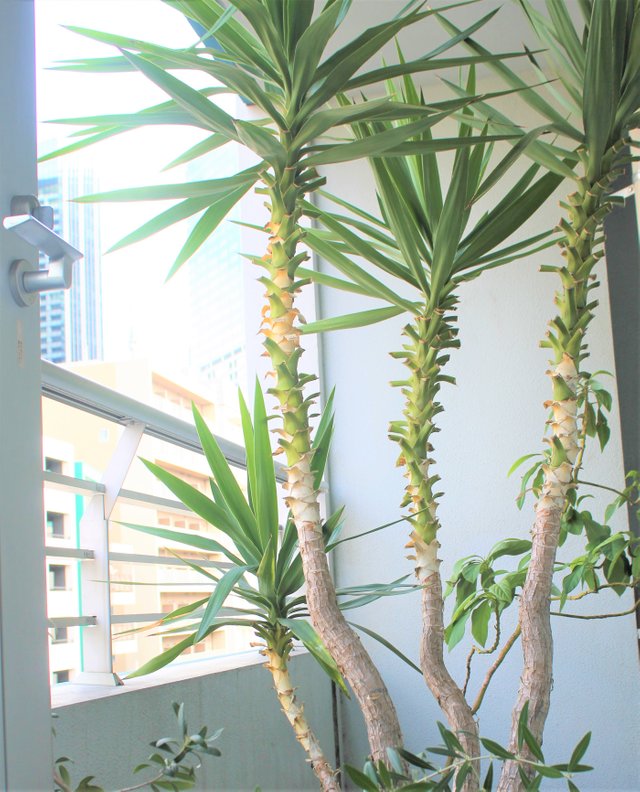 これ以上大きくなると、ここに置くことができなくなってしまうので、木にはこの大きさで我慢してもらうようにお願いしています(ごめんなさい)。
If it gets bigger than this, you won't be able to put it here. So I ask the tree to put up with this size (sorry).
■
■■
長いようで、あっという間だったような気もする10年。「幸福の木」はその名のとおり、わたしにたくさんの幸せを授けてくれました。
It's been 10 years since it seems like it's been a long time. As the name implies, the "Tree of Happiness" has given me a lot of happiness.