【Tokyo,Daily Life】26/10/2020THE DIARY GAME: Park construction and Turtles living in a small artificial pond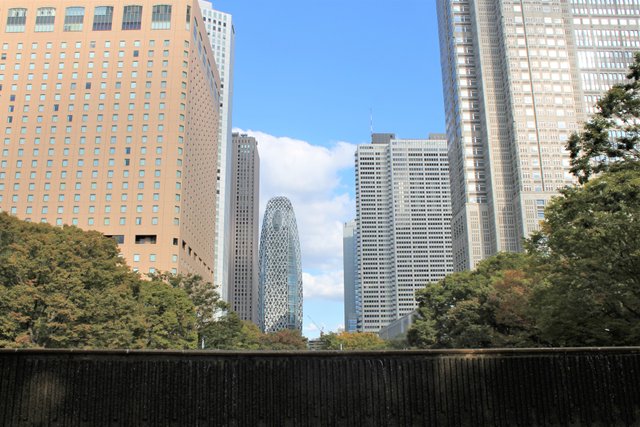 The nearby park was renewed in June of this year, and people are now gathering in the park. Previously, the park was overgrown with trees, dark and uncomfortable, but it doesn't look like it. Many people are now relaxing on the lawn.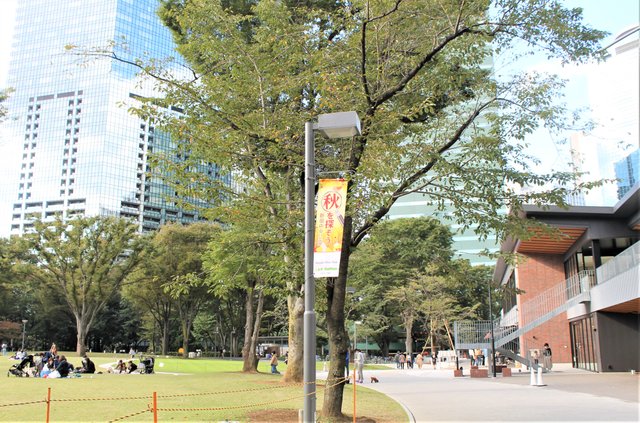 ■
■■
Construction has begun again elsewhere in the park. The completed image looks pretty good.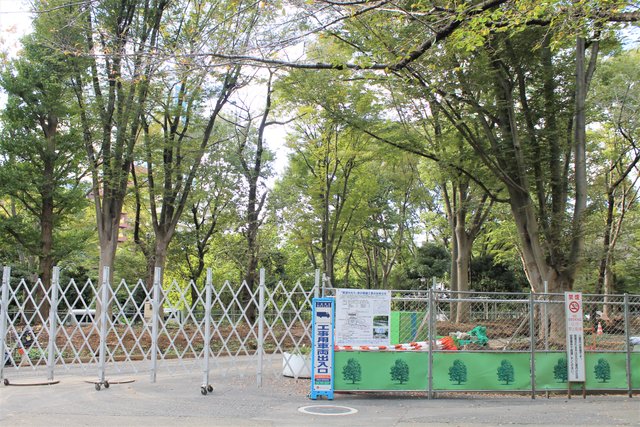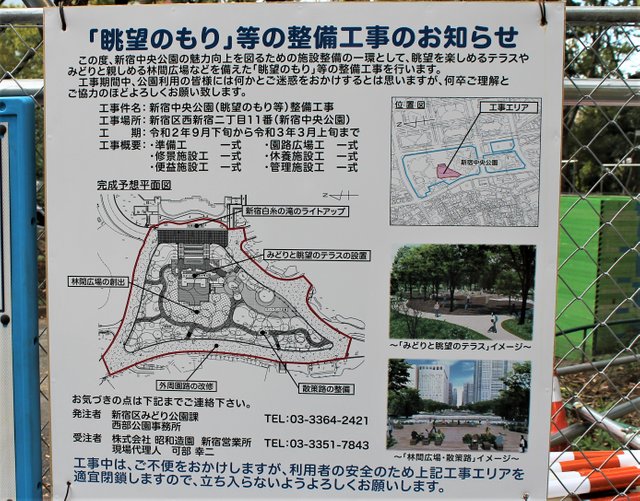 ■
■■
There are turtles in a small artificial pond in the park. Occasionally, the pond was drained and the turtles were absent. At that time, I was secretly worried about them, but after a few days, the pond was filled with water and they were back in the pond.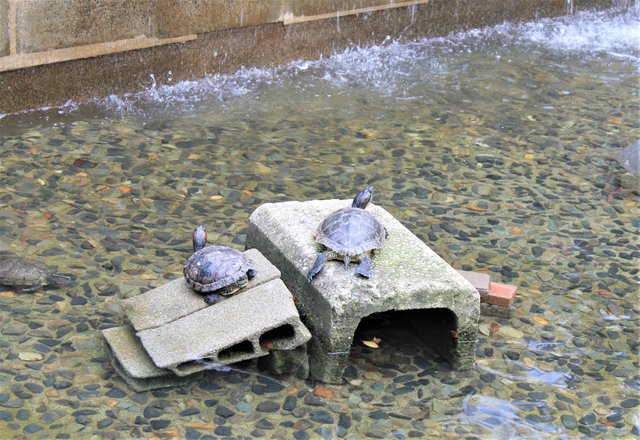 At one point, I saw people who seemed to be in charge of managing the park returning them to the pond in a bucket. They were protected. I was relieved.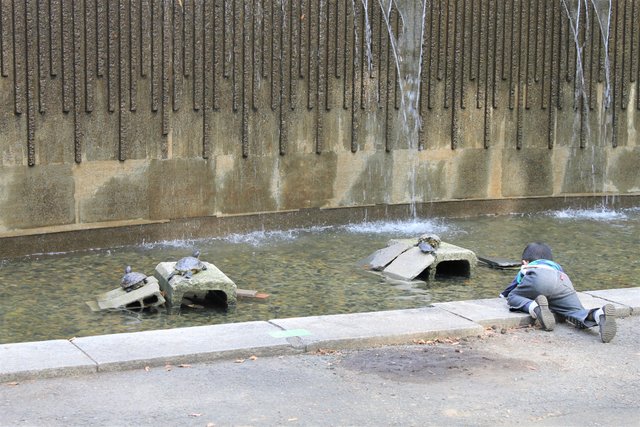 It seems that the turtles have many fans besides me. In the daytime park, there are many people watching and taking pictures of them.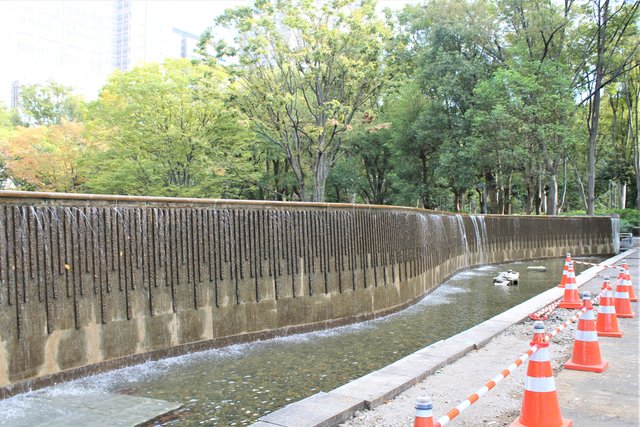 This is an urban park. It is wonderful that the creatures are free-range and live safely even though there are no fences.