【Tokyo,Daily Life】22/10/2020THE DIARY GAME : What comes regularly is ... 定期的にやってくるのは・・・
窓の外で物音がし、窓を見るとこんな人影が。
There is a noise outside the window, and when I look at the window, there is a figure like this outside.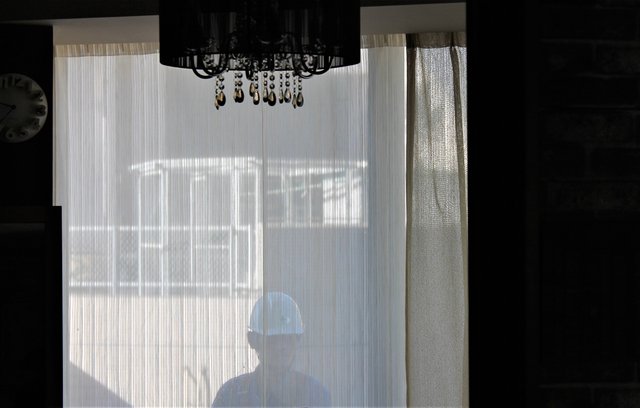 ■
■■
これは、1年に4回ほど行われる、窓の定期的なクリーニングです。建物には窓ふき用のゴンドラが備え付けてあり、スタッフがそこに乗って、建物の最上階から最下層まで、掃除をしてくれます。1日では終わらないため、複数日に渡ります。最上階は地上100mを超える、大変なお仕事です。
This is a regular window cleaning that takes place about four times a year. The building was originally equipped with a window-wiping gondola, and cleaning staff will be on board to clean the building from the top floor to the bottom floor. Cleaning does not end in one day, so it spans multiple days. The height of the top floor exceeds 100m above the ground. It's a difficult job.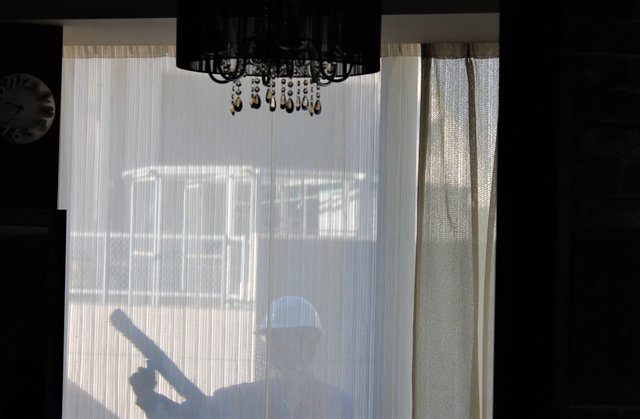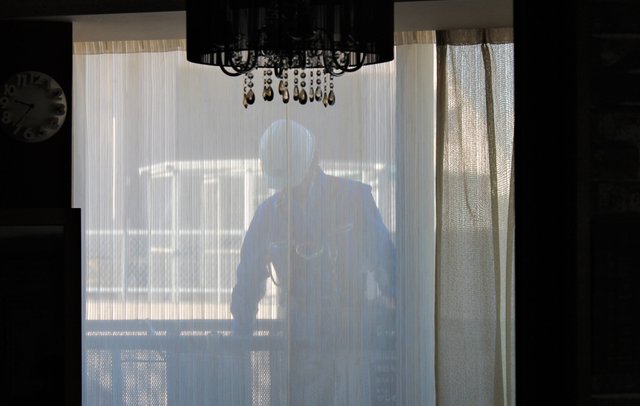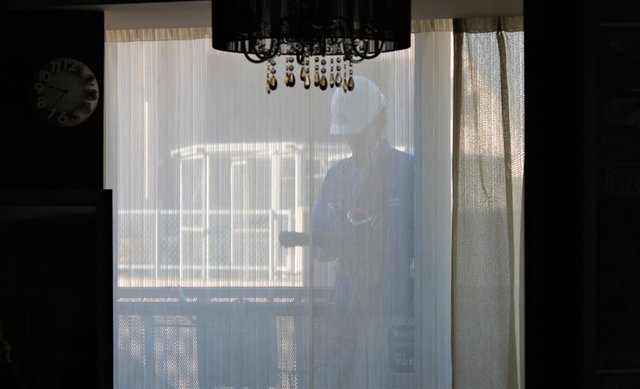 居住者のプライバシーに関わるので、クリーニングがいつ行われるかは通知されます。しかし、当日の天候や風向きによっては中止せざるを得ないため、予備日が複数設けられています。わたしは15年ここに住んでいますが、窓ふきの日付が覚えられず、その結果、毎回、ぎょっとすることになります。
As it concerns the privacy of the resident, you will be notified in advance when the cleaning will take place. However, depending on the weather and wind direction of the day, it may have to be canceled, so there are multiple spare days. It's very complicated.
I've lived here for 15 years, but I can't remember the date of window cleaning, and as a result, I'm scared every time.