【Tokyo,Daily Life】13/10/2020THE DIARY GAME : The "glass-walled toilet" that really existed 本当にあった「ガラス張りトイレ」
渋谷区内の公園に「ガラス張りのトイレ」が設置された・・・。
A "glass-enclosed toilet" was set up in a park in Shibuya Ward.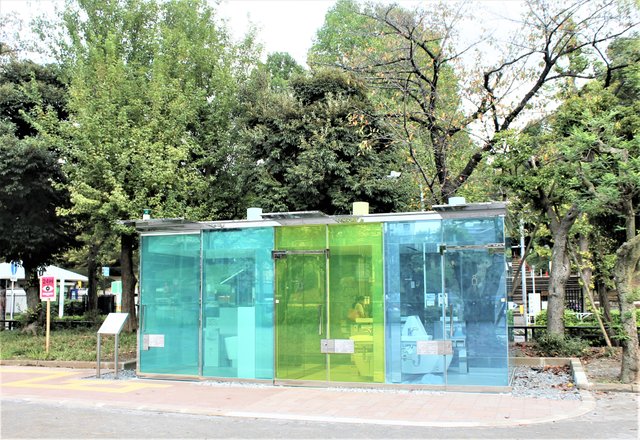 わたしがこのニュースを知ったのは、@tomoyanのブログによる紹介でした。渋谷区は隣の区で、わたしは区界に住んでいます。ただ、そのときは場所については気に留めていませんでした。
The first time I learned about this was the introduction on @tomoyan 's blog. Shibuya Ward is the ward next to my residence. However, I didn't care about the location at that time.
散歩に行ったとき、小さな公園に、見慣れないスペースがあるのを発見しました。それはなんと、噂の「ガラス張りのトイレ」でした。
When I went for a walk, I found a small park with an unfamiliar space. It was a rumored "glass toilet".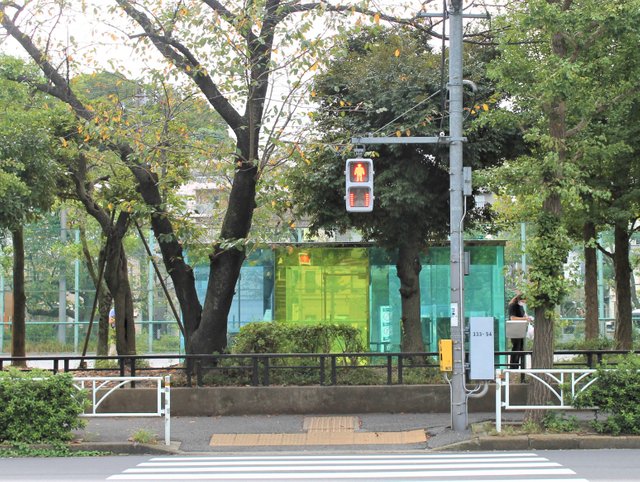 このトイレの壁は、通電すると透明になる特殊な曇りガラスでできています。人がいないときは、電気を流すことでガラスが透明となり、このように中が透けて見えます。
The walls of this toilet are made of special frosted glass that becomes transparent when energized. When there are no people, the glass becomes transparent by passing electricity, and the inside can be seen through like this.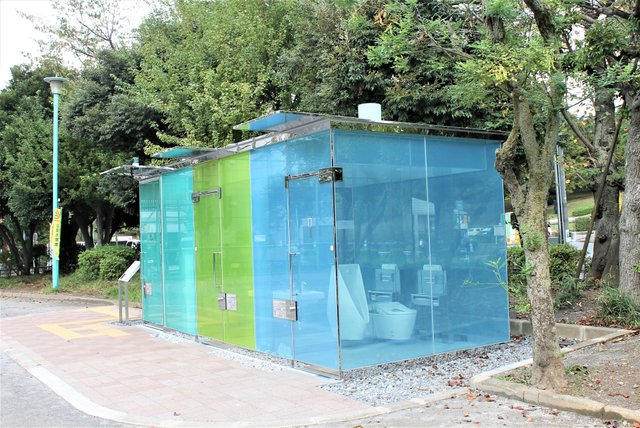 しかし、施錠すると電気が流れなくなるので、曇りガラスによって中が見えなくなる仕組みです。下記の写真のように、鏡のように外の風景が映ります。
However, when locked, electricity does not flow, so frosted glass makes the inside invisible. As shown in the picture below, the outside scenery is reflected like a mirror.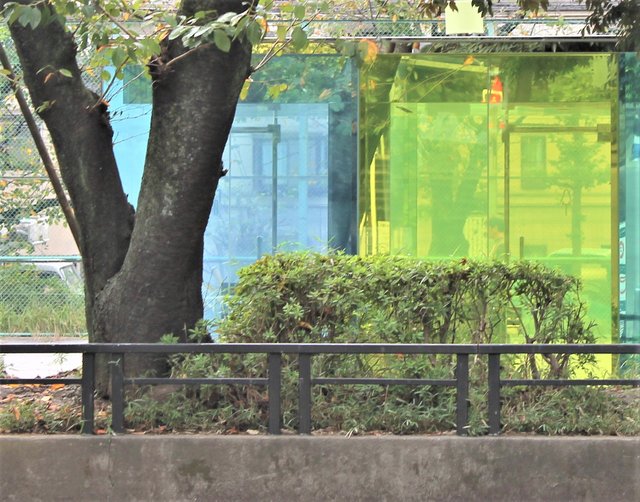 通電することで透明になるため、仮に停電したときは、曇りガラスの状態に戻るだけなので、中は見えません。
In this way, it becomes transparent when energized, so if there is a power failure, it will only return to the state of frosted glass, so you cannot see the inside.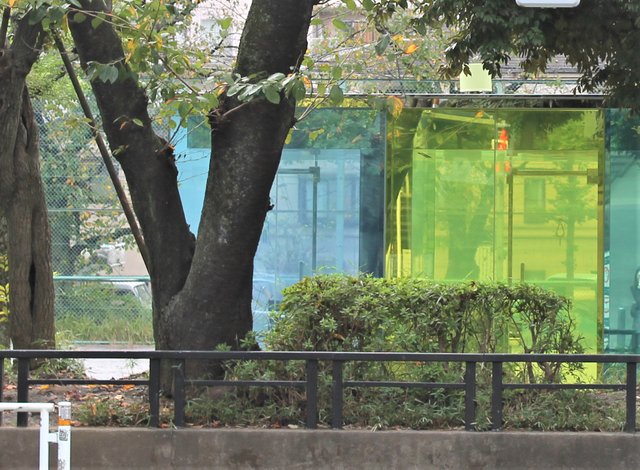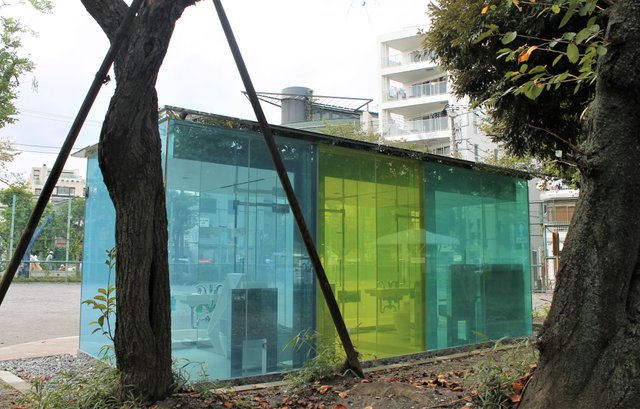 このトイレは「誰もが快適に使用できる公共トイレ」を目的に考案されました。汚い、危険といった公共トイレの不安をなくします。また、夜には公園を照らすため、照明としても役立つのとことです。
This toilet was devised for the purpose of "a public toilet that anyone can use comfortably". Eliminates the anxiety of public toilets such as dirt and danger. It also illuminates the park at night, so it is also useful as lighting.