We really thank our delegators. We will payout $1 SBD for every 100 SP delegated every 15 days. (i.e 2 SBD in 30 days)


You will keep earning SBD every 15 days as long as your delegation stays with us. Also, if you stick with us for long term, there will be added benefits as we grow :)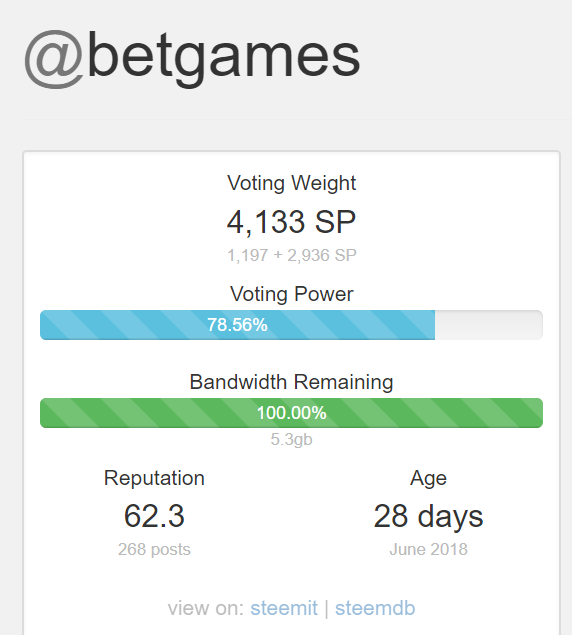 For every 100 SP you delegate to @betgames, you will receive $2 SBD a month from @betgames
Note: payouts will be made every 15 days, if you undelegate before 15 days you won't get the payout
Delegate 100SP = You get $2SBD every 30 days
Delegate 500SP = You get $10SBD every 30 days
Delegate 1000SP = You get $20SBD every 30 days
Delegate 5000SP = You get $100SBD every 30 days
You can make delegations for any amount>= 100SP, for every 100 SP you delegate you will get $2 SBD per 30 days
To update your delegation, or to make custom delegation, please visit https://steembottracker.com/delegation.html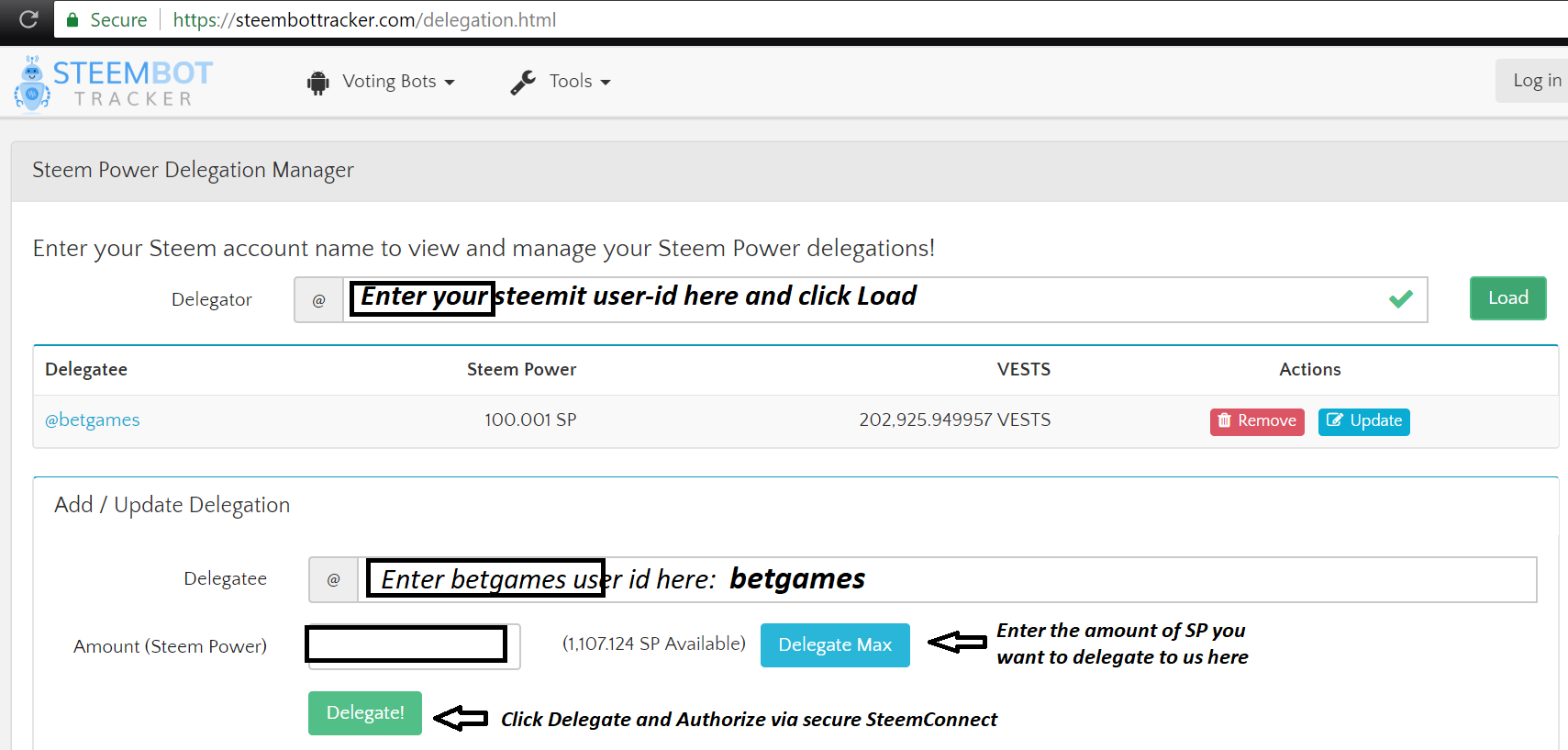 Please let us know if you want to delegate SP and earn!
Check delegation tracker here:
To earn more SBD/Upvotes bet risk free with @betgames
If you win you get SBD, if you lose you will get back your investment via upvotes from @Betgames
When you bet with us and if you lose a bet, you will receive back your investment as upvotes. But, please note that this is time consuming process as our SP is not significant. We will upvote you for sure. You can check the tracker to see when you get your next upvote:
Upvote Tracker Link:
https://goo.gl/wjkA8K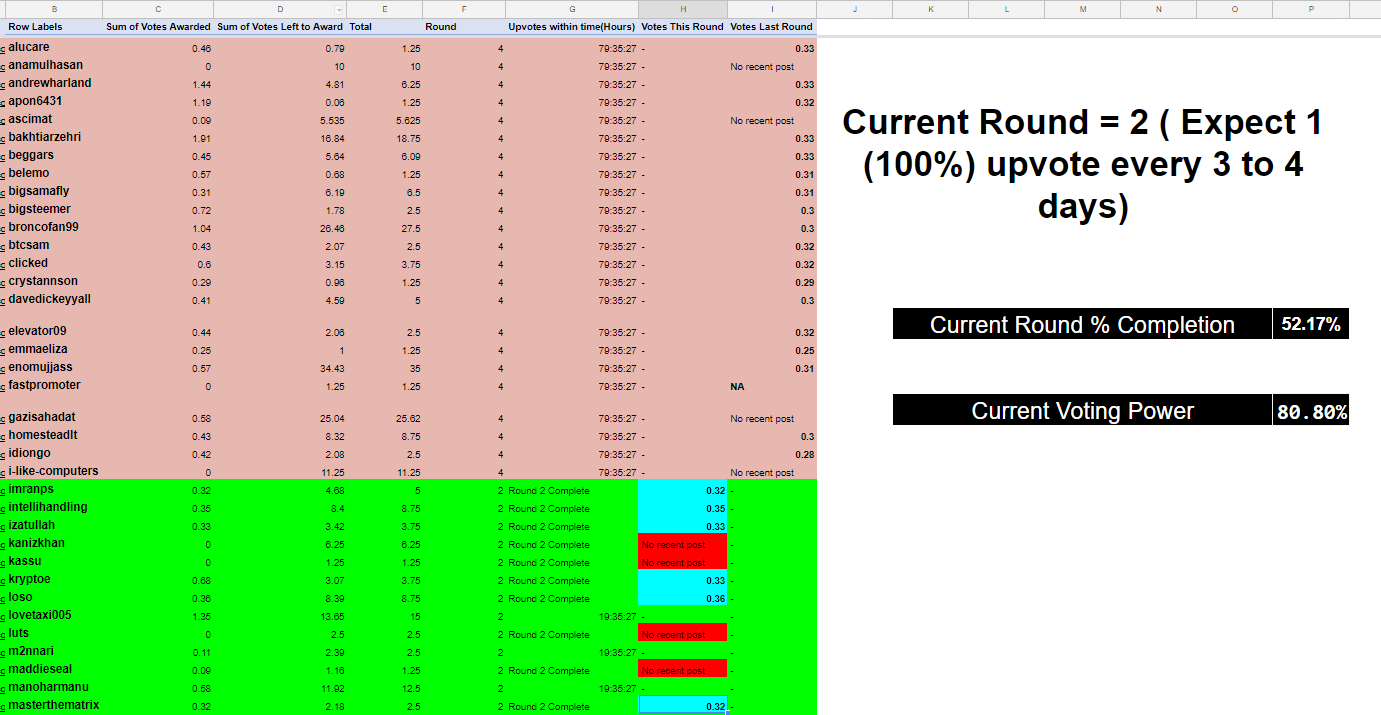 We always promote risk free betting, good content from authors and expect our users to stay on steemit platform long term
Cheers and Happy betting!