I took this picture of my friend @wednesdaymiller after we spent a day out hiking and taking her senior portraits. This was back when @jasonrussell and I used to do impromptu living room shoots just for fun.
We decided that we were still having fun taking pictures, so we invited our friend @sallyswitchblade over to model and shoot with us! This shot features @wednesdaymiller with @sallyswitchblade's pet red tailed boa, Slither.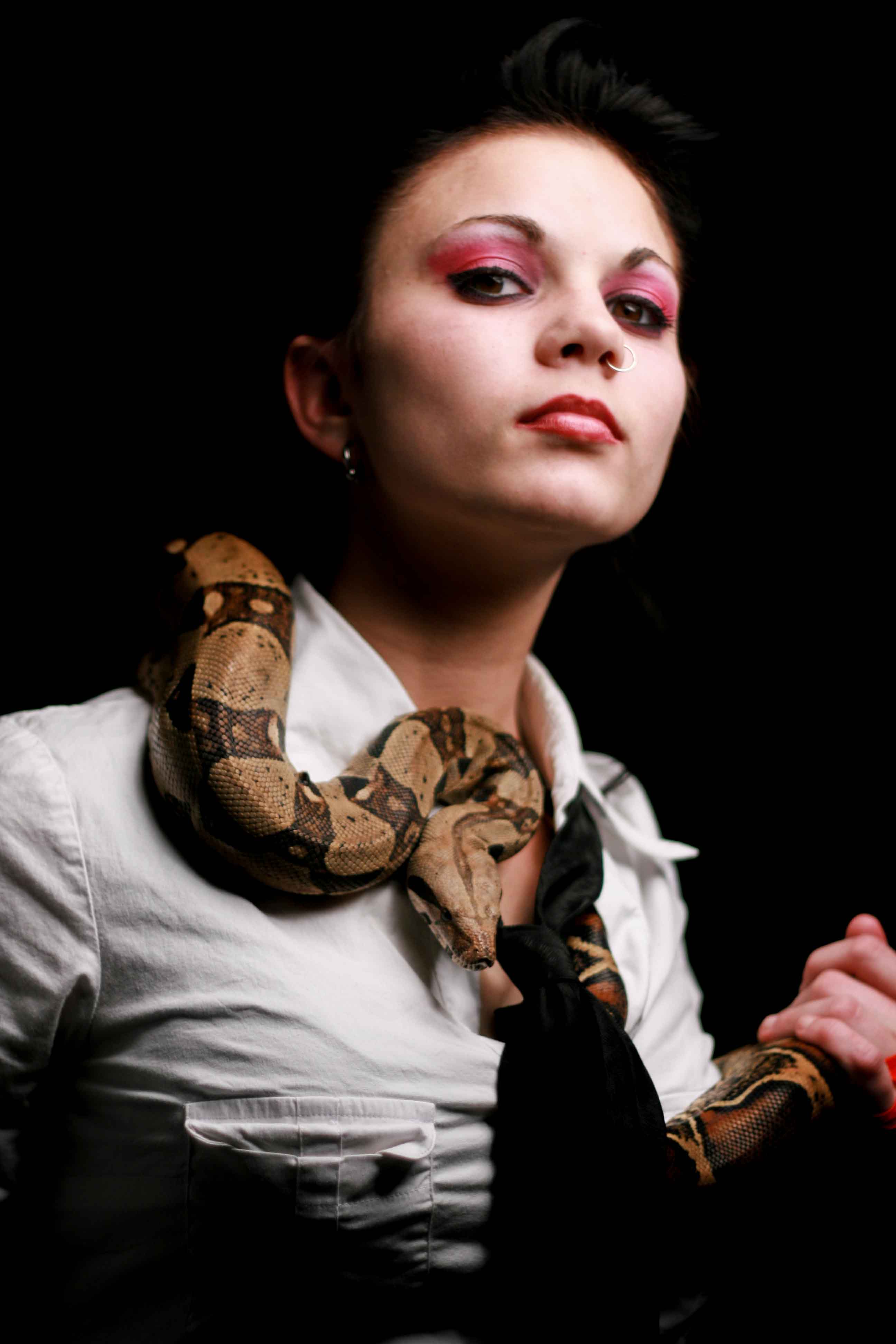 Shot with a single light softbox with Canon Digital Rebel, 50mm lens
ISO 200, f1.8 @1/800 sec
Thanks for looking! I'm excited that @bescouted has started a fun new photography contest!