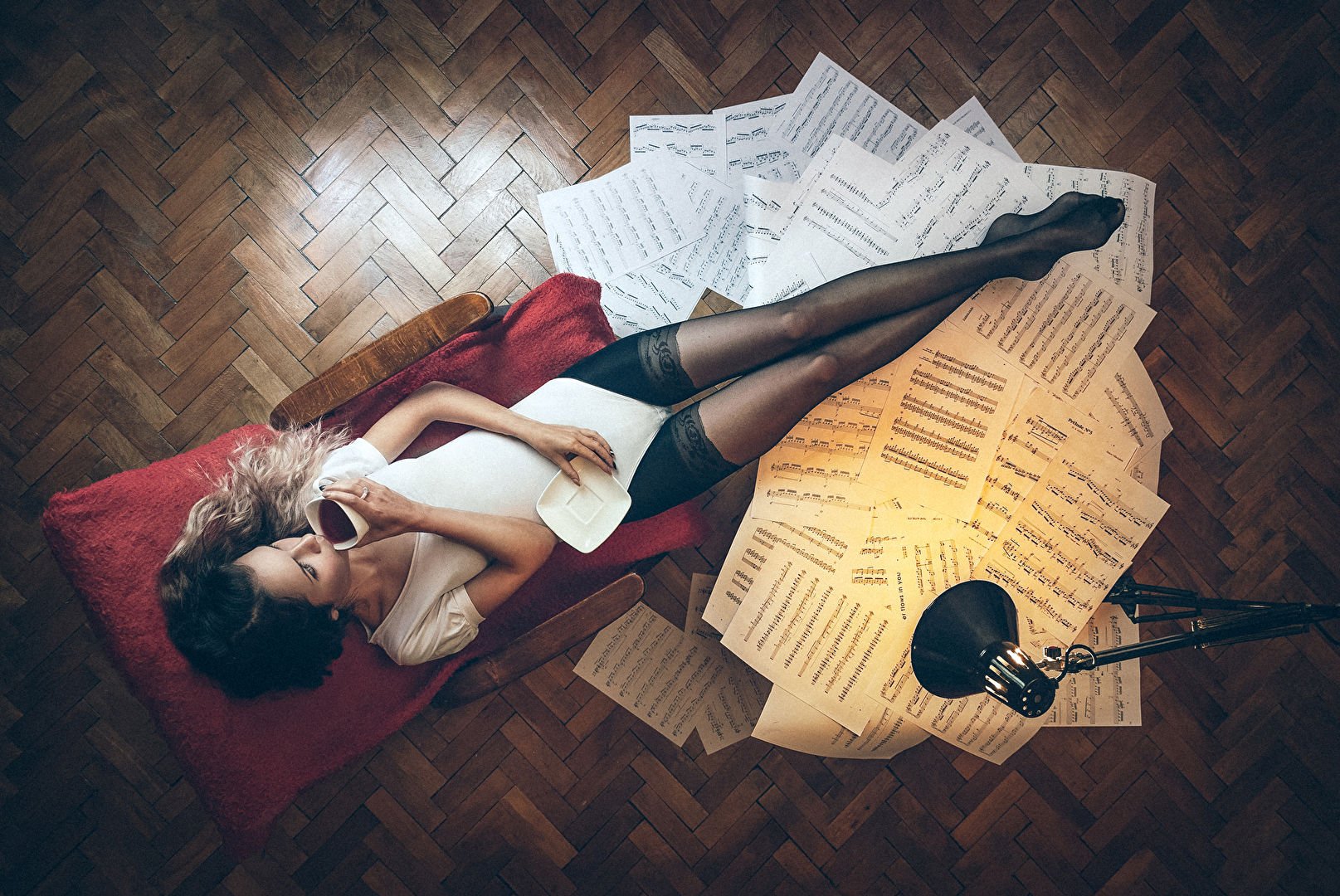 Music, for me it's a passion that I decided to abandon in favor of photography and visual arts. But I am still an audiophile and a lot of my work is inspired by the moods amplified by the music I listen to.
Yet there is a huge difference between listening to an album an playing is in the background. So my question to you is
*** When was the last time you poured a cup of tea or coffee and enjoyed an album while doing nothing else but paying attention to the music?
---
Analogic girls is a set I started almost 2 years ago that is fueled by my frustration with today's society.
It all started with so many people around me that have absolutely no hobby or passion. For me, as a creative person and a workaholic, this seems impossible. What do you do with all that free time?!
So the idea of this whole series is to portray persons by the stuff that surrounds them while using a nonintrusive top-down view.