when waves explode
I can honestly say, that I can sit in silence for days sitting and staring into the abyss that is the seemingly endless ocean. One of the most magical aspects to constantly gazing along the shoreline is that two waves are never the same as they crash along the sandy beach. This makes for a display that is best described as hypnotizing and a tad addictive in nature. This probably could explain my deafening silence as I am at times lost in thought.
---
As a result of countless, never ending and always changing waves making their presence known by smashing along the beach is the constant imagery that comes with it. I spent a good solid few hours yesterday just staring and attempting to take a photo that capsulated that moment the wave ceased on the beach in a beautiful chaotic manner. I must say it is quite different to see a frozen moment of the wave and its explosion and to watching it unfold with the naked eye.

It was fun. I hope you enjoy the outcome, Steemians...
---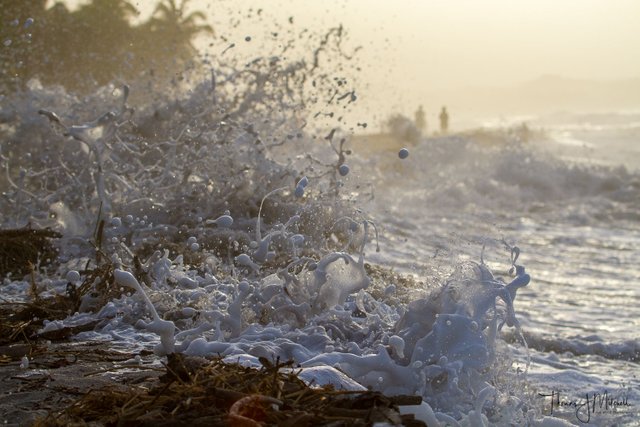 Click image to view full size
---
Thanks for reading and all the support, Steemit!!

Dont forget to Upvote & Resteem!!!

All stories & photographs are of my own work unless noted under the picture in question.

For more stories and photos check out my Instagram feed

Check out my website if you are interested in purchasing any of my prints!!!
Just BCOZ Photography