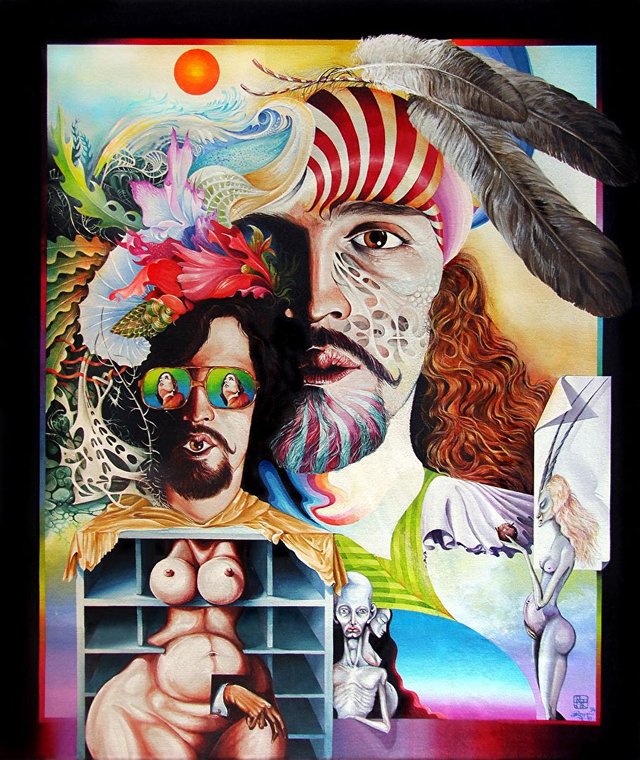 acrylic on canvas - 1978-82 - restored 1994 - 77x92 cm
This is my first upload to Bescouted after I tied it to my Steem account.
You can check it out on my website Selfportrait with the Critical Eye where you would find a image loupe to check details, as well as links to available prints!
This is sort of my "Signature" piece, a detail crop of which I use on my Facebook page ARTIST OTTO RAPP as my profile picture.