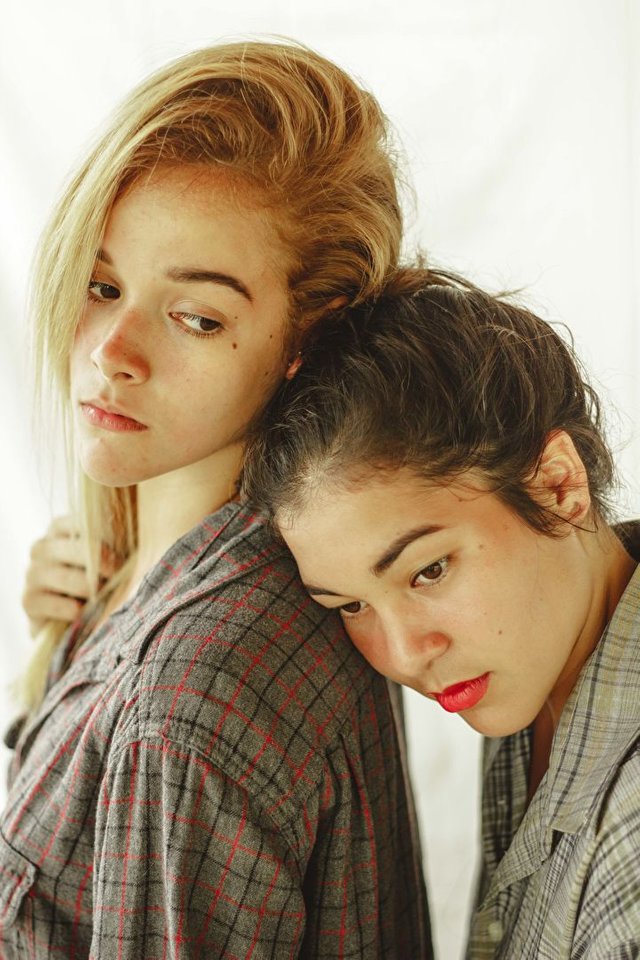 I love the Vogue style photographs. Here I tried to obtain that result. Using the looks lost in the models and placing the face of one of them over the shoulder of the other. I tried to emulate a delicate and clean portrait. The program that I use to reveal my photographs is Lightroom. With this program I only cleaned some areas on their faces, very few.
The camera values ​​were:
ISO 400
1/100
f1.8
Canon T2i, 50mm.
Thanks to the models: Paula Rojas and Natasha Cadiz.