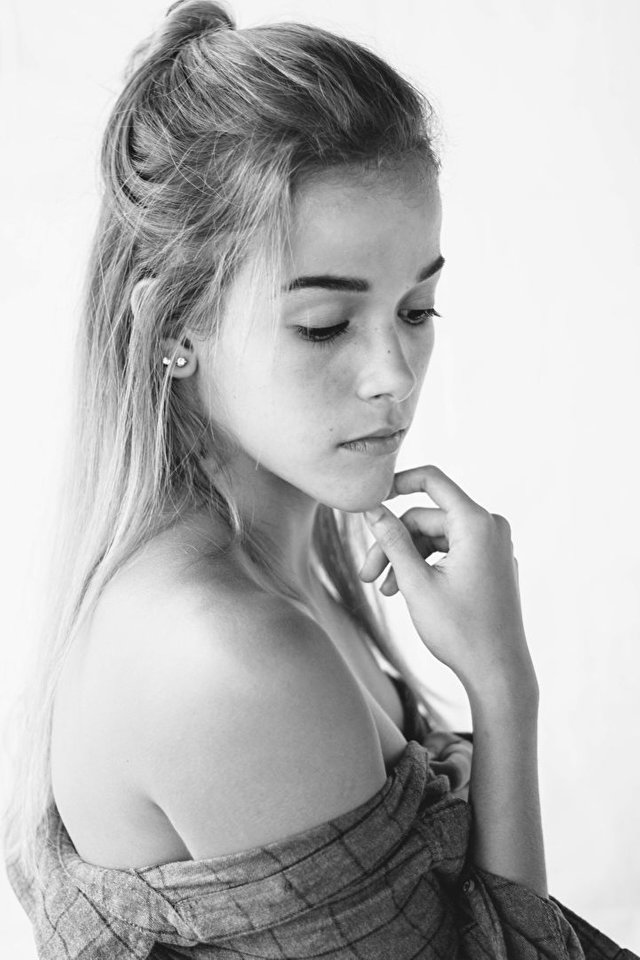 To make this picture we only have a large window on the left side. In the background we use a white cloth hanging on the wall.
We had a reference that we saw on the internet and we wanted to emulate the tonal scale of the photo.
The values ​​used in camera are:
ISO 400
1/100
f1.8
Thanks to the model: Paula Rojas.