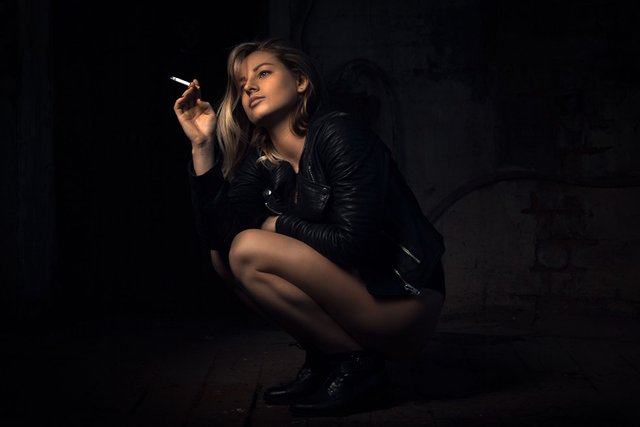 This shoot was done in a studio that you would mistake for a derelict building had you not known.
I had a free day to shoot and a friend of mine said she'd be happy to model for me. This was her first ever shoot and she did an amazing job.
It started of slow but she quickly got into the swing of things and the shoot progressed nicely.
For this shot I used just a beauty dish with a grid...in hindsight I would have added a hair light too. But you live and you learn,,,something to remember for the next one. Still, I liked the mood of this image, really natural - in deep thought...
Here are a few more from the shoot: