Bellyrub Refund report/ Min Bid is 1 SBD / How @bellyrub works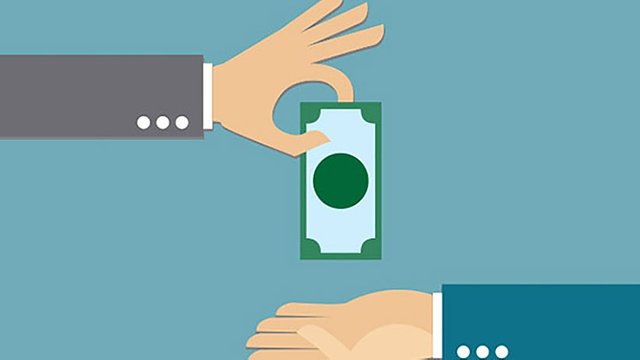 Total refund today.
---
Need to bounce total: 6.457SBD
---
Bounced total: 6.457SBD
Completed.
---
Please do not send in any steem for bids, @bellyrub only takes SBD
Please check your wallets if @bellyrub missed your bid, it has gone ahead and sent you a refund.
Please send your bid again it should confirm
The Min bid is 1 SBD if you send less you will not get a vote but a refund.
Vote @zeartul as witness*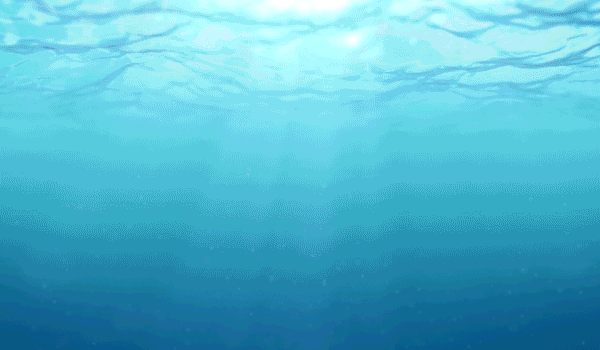 ---
What is a Vote Bidding Bot?
---
A Vote Bidding Bot enables you to place a Bid on a partial Upvote of it´s full strength. To always guarantee a 100% Vote being split among all Bidders it will only vote once every 2.4 hours. So let´s say your Bid equals 5% of the all Bids within the same 2.4 hour window, then you´ll receive a 5% Upvote respectively.
---
Due to the way Vote Bidding Bots work you´ll most probably never get a second Upvote of exactly the same strength. The Vote Value you´ll receive fully depends on the total Bids submitted and the height of your Bid respectively.
---
In order to make this all a little easier, let´s have a look at an example for @Bellyrub.
An Example for @Bellyrub!
Like mentioned above it all starts with the Vote Bidding, which is always open for about 2.4 hours. In our example there are three Steemians submitting a Vote on their Post. Alex transfers 5 SBD, Max throws in 3 SBD and Julia another 2 SBD. The whole Pot of this Voting Round therefore adds up to a total of 10SBD.
---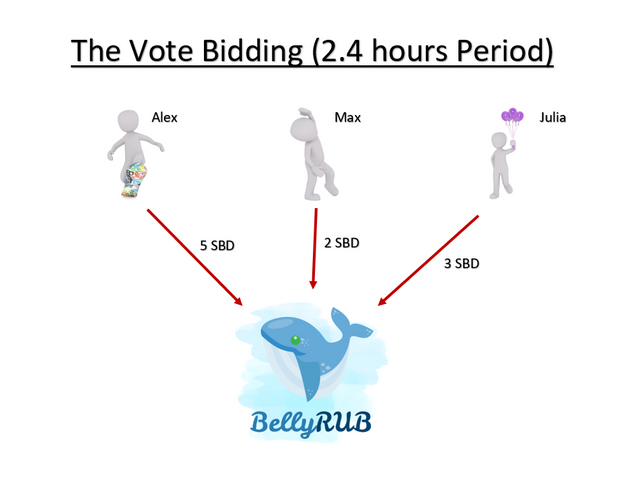 As soon as @Bellyrub reaches 100% Voting Power, the Bidding for this Round will be closed and the votes for all Participants will be calculated, which is illustrated in detail below.
---
Basically @Bellyrub only splits it $250 Upvote among all Bidders according to the height of their submitted vote respectively. So in our Example Alex got a Bid of 5 SBD, which equals 50% of the whole Bid Pot and therefore he´s entitled to receive a 50% Vote on his Post, which was mentioned in the Memo of his transfer to @Bellyrub.
---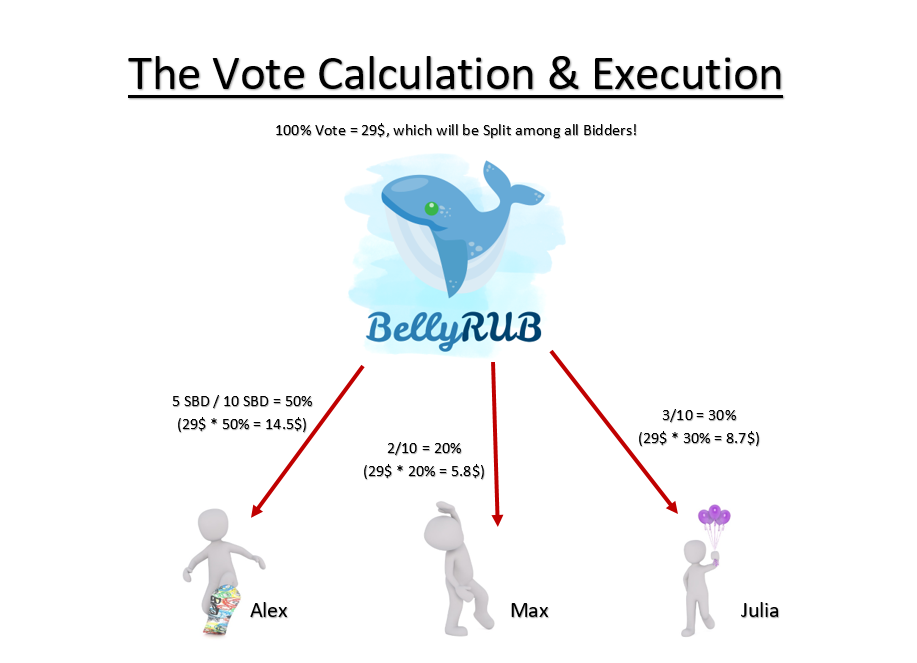 ---
I hope that I could help you to make the concept of @Bellyrub a little easier to understand, so that no one will be disappointed in the end about his or her vote not being as high as $250. For maximum returns, you may always check on the transfers to @Bellyrub, as this will give you an idea on how many people are participating in the current Vote Bidding round. The less there are, the higher your Vote will be ;)