How To Dye Your Hair With Beets!!
Beetroot juice makes a potent natural hair dye.
Those who are allergic to chemicals or simply hate harmful chemicals can go for this simple vegan and healthy alternative!
First I want to remember you a some of the benefits of this amazing vegetable...
Beetroots provide recommended daily dosages of:
1% Vitamin A
2% Calcium
11% percent Vitamin C
6% percent Iron
SKIN BENEFITS:
-Prevents Signs Of Aging;
-Reduces Pigmentation And Blemishes;
-Moisturizes Dry Skin;
HAIR BENEFITS:
-Promotes Hair Growth
HEALTH BENEFITS:
-Improves Liver Function
-Boosts Hemoglobin Levels
-Reduces Inflammation
-Helps Prevent Cancer
-Helps In Detoxification
-Improves Stamina
-Prevents Dementia
-Lowers Blood Pressure
-Helps Curing Arthritis
-Combats Anemia
-Controls Diabetes
-Prevents Arteriosclerosis
-Offers Protection From Free Radical Damage
-Works As A Body Cleanser
So, this recipe, besides being not-harmfull, is also very good for your hair! And if you drink a cup of this juice every morning is very good too ;)
WHAT YOU HAVE TO DO TO DYE YOUR HAIR WITH BEETROOT:
1- Extract the juice of a large beet in a small mixing bowl;
2- Pour 3 tablespoons of melted and whipped coconut (or olive oil) oil into it. Combine the ingredients thoroughly with a fork;
3-Put on a pair of plastic gloves and apply the mixture all over your hair.
4-Cover your head with a plastic wrap and wait for a couple of hour.
5-Then, rinse and wash your hair with lukewarm water and condition it as usual.
Observation: Coconut oil is not the only natural remedy for extending the lifetime of beet juice hair color.
Consider another easily available veggie carrot for thisand the result will be wonderful! J
ust mix the carrot juice with the beetroot juice, then apply on your hair.
For added benefits, include fresh ginger juice in the recipe.
Ginger helps the hair growth, controls dandruff, it s a natural conditioner, improves blood flow and nourishes hair with fatty acids.
Remember:
-Warm up beet juice a little bit before applying onto your hair. This helps in making the pigments active;
-Always cover your hair with a shower cap or plastic wrap after saturating your hair with the beet juice.
This will allow your body heat to promote the dying significantly;
-If you want your beet juice dye to last longer, spend the resting time under sunlight.
It has been seen that sunlight helps the juice work better on the hair;
-To prevent staining of your skin and clothes, apply Vaseline onto your ears and along your hairline, and also wear an old t-shirt.
-The effect will be different depending to every hair type and color. On dark hair (light brown, brown, black...) it will look darker and more purple, on light hair (blonde , dark blonde) it will be less purple, more pink. On white hair it will be pink.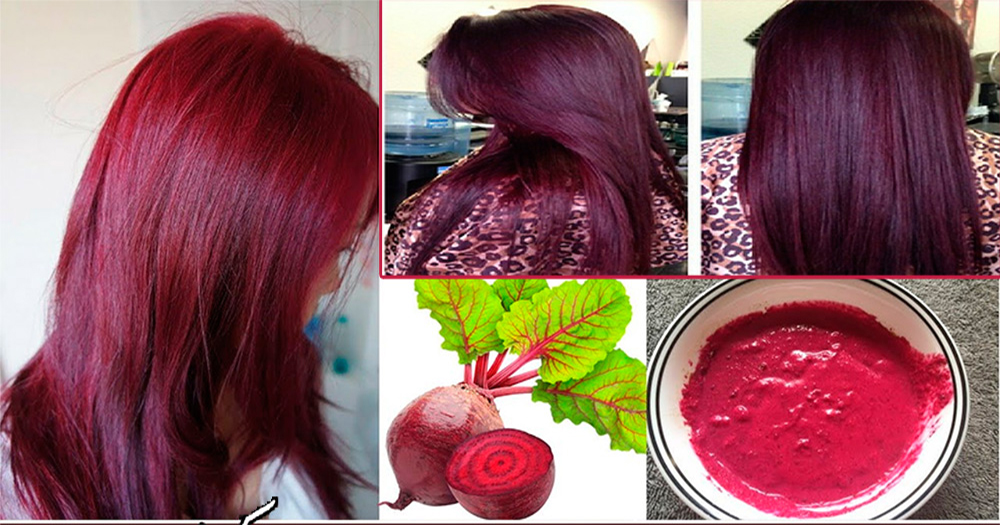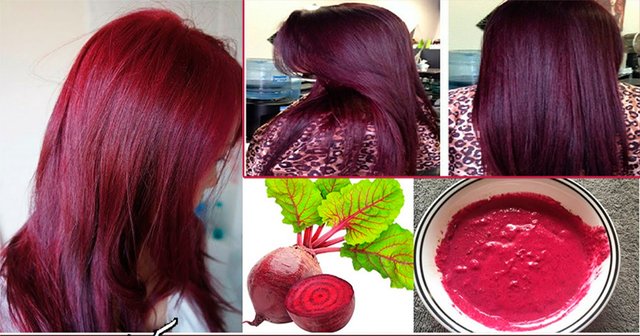 When I will find beetroot I will surely try this, and I will post photos of before and after!
Thanks for reading, if you want more about it, here the websites where I took the infos:
http://www.beautyglimpse.com/how-to-dye-your-hair-with-beets-be-a-redhead-temporarily/
http://www.stylecraze.com/articles/ginger-help-in-hair-growth/#gref
http://www.stylecraze.com/articles/best-benefits-of-beetroot-juice-for-skin-hair-and-health/#gref