🍻 tj5553's Beer Reviews - Pina Colada in a Can?! 🍻
Hello All!
---
Today I'll be sharing a very interesting beer with you. This one is local brew out of Fort Worth, Texas. It is called Pina Colada, by Martin House Brewing. It is a Coconut Cream Ale with Pineapple, just the kind of refreshing brew I could go for. I had been saving this last can in order to write a review. Seeing as it was a hot, Texas summer day and I just got home from a long day at work, I figured it was the perfect time to bust this one out and write up my thoughts.
---
Here are a couple pictures of the can. As is the norm for Martin House Brewing, the colors pop, and the design stands out.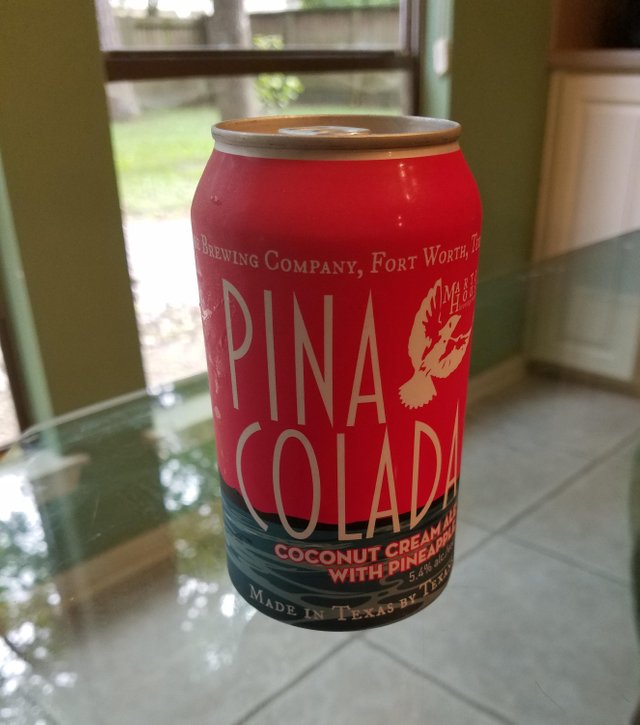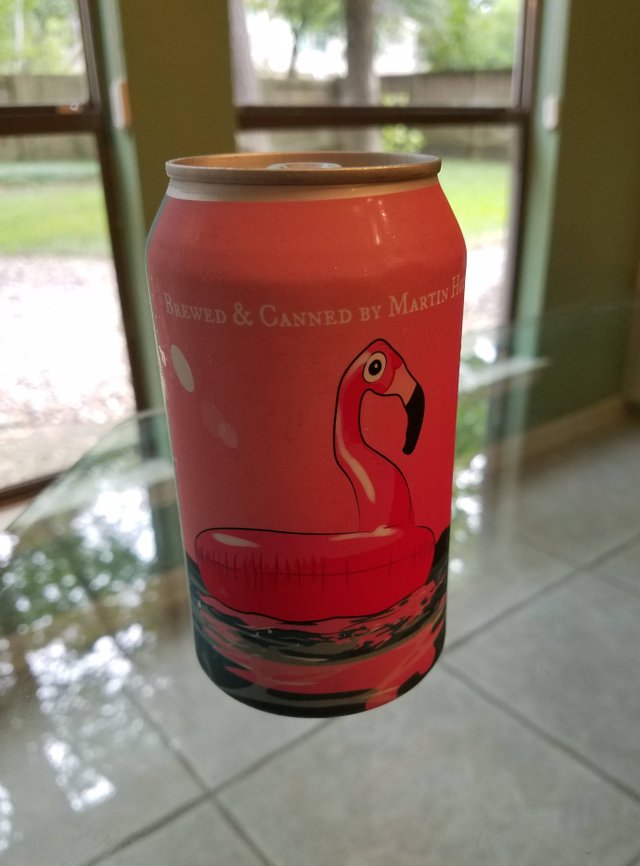 ---
Without further ado, let's pop this one open and see what's inside!
---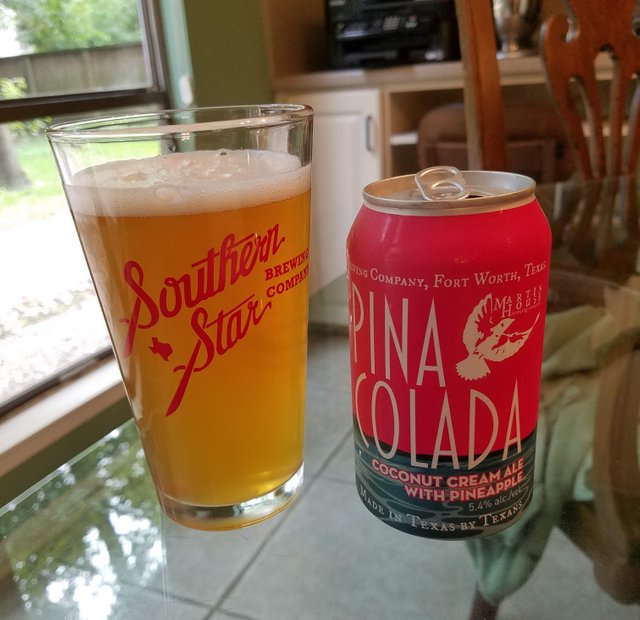 ---
Notice the glass says Southern Star. I had originally intended to drink this out of a Martin House glass, but by the time I got around to pouring it... it completely slipped my mind. Thus I'll be promoting Southern Star with my glassware, a very solid local brewery out of Conroe, Texas!
Pina Colada Coconut Cream Ale with Pineapple
| Pina Colada | Brewed by Martin House Brewing Company - Fort Worth, Texas, USA |
| --- | --- |
| Style | Flavored Cream Ale |
| Alcohol | 5.4% ABV |
| IBUs | N/A |
| Format | Can |
| ---------- | ---------- |
| Appearance | Slightly hazy, yellow with a white head. Head faded quite rapidly. |
| Aroma | Typical cream ale (grain, not overly complex), but with some coconut and semi-hidden pineapple notes. Some slight citrus notes from the pineapple. |
| Taste | Moderately sweet and coconut forward, with the pineapple following in its shadow. Grain flavors are present throughout. The tropical notes from he coconut and pineapple fade a bit go give leeway to the grain-forward ale. The ale leaves you a slightly sweet finish, with hints of tropical notes, but is dominated by the flavors of the cream ale that is the core of the beer. |
| Mouthfeel | Medium carbonation with a relatively creamy texture. Medium bodied beer, very nice. |
| Tasting Notes | Overall, an enjoyable beer. It would be nice to enjoy by itself or with a meal and would go well with a trip to the beach or by the poolside. My only major complaints are that I wish the pineapple and coconut flavors were a bit more prominent and that the flavors melded better. Unfortunately, the grain flavors are rather prominent throughout the tasting experience, which is not something I particularly enjoy. (Please note that I say grain flavors as opposed to malt flavors. More accurately speaking, I doubt they used something other than malted barley when brewing this, so "malt" would be more correct. However, since I am trying to distinctly differentiate flavors, and this comes across with a more "grainy" flavor rather than what most of us would consider a richer and tastier "malty" flavor, I decided on this terminology. With that said, back go the beer.) If the flavors could be better blended with the pineapple and coconut, giving a better impression of a "piña colada," then I think the beer would be elevated to a whole new level. In my opinion, this is the main aspect holding it back from getting a higher score. |
| Score | 7/10 (This is my subjective score) |
---
Thank you for reading my review!
If you have any advice/criticisms/suggestions by all means please share them with me below. I will do my best to review and use them to improve my reviews and the future
Please don't forget to support my post and the Steemit beer community as a whole by checking out @detlev's #beersaturday competition Here!
Also, if you are looking for an alternative to flowers, or just trying to come up with an interesting gift idea for that beef jerky lover in your life, check out Say It With Beef!! They make delicious "broquets" made of 100% high quality beef jerky! Ok, my shameless plug is over.
Cheers!