After walking on "lungo mare" path from Volosko to Opatija it was time for a beer. Since I don't know a good pub with craft beers in Opatija, I decided to have a classic - Munchener Hefe WeisBier Dunkel.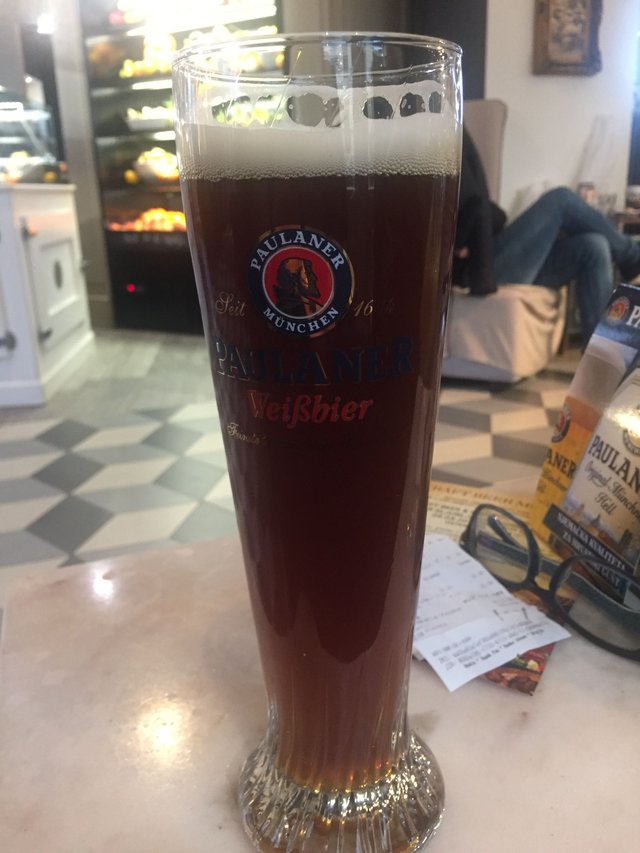 It is unfiltered, somewhat hazy. Nice aroma not too aggresive. Beautiful light golden colour. Very refreshing.
The second beer I had was in a caffe in Volosko. Volosko is a small fisherman village squezeed between Rijeka and Opatija. One of my favorite places on the Croatian coast.
Karlovacko dark beer - a local classic.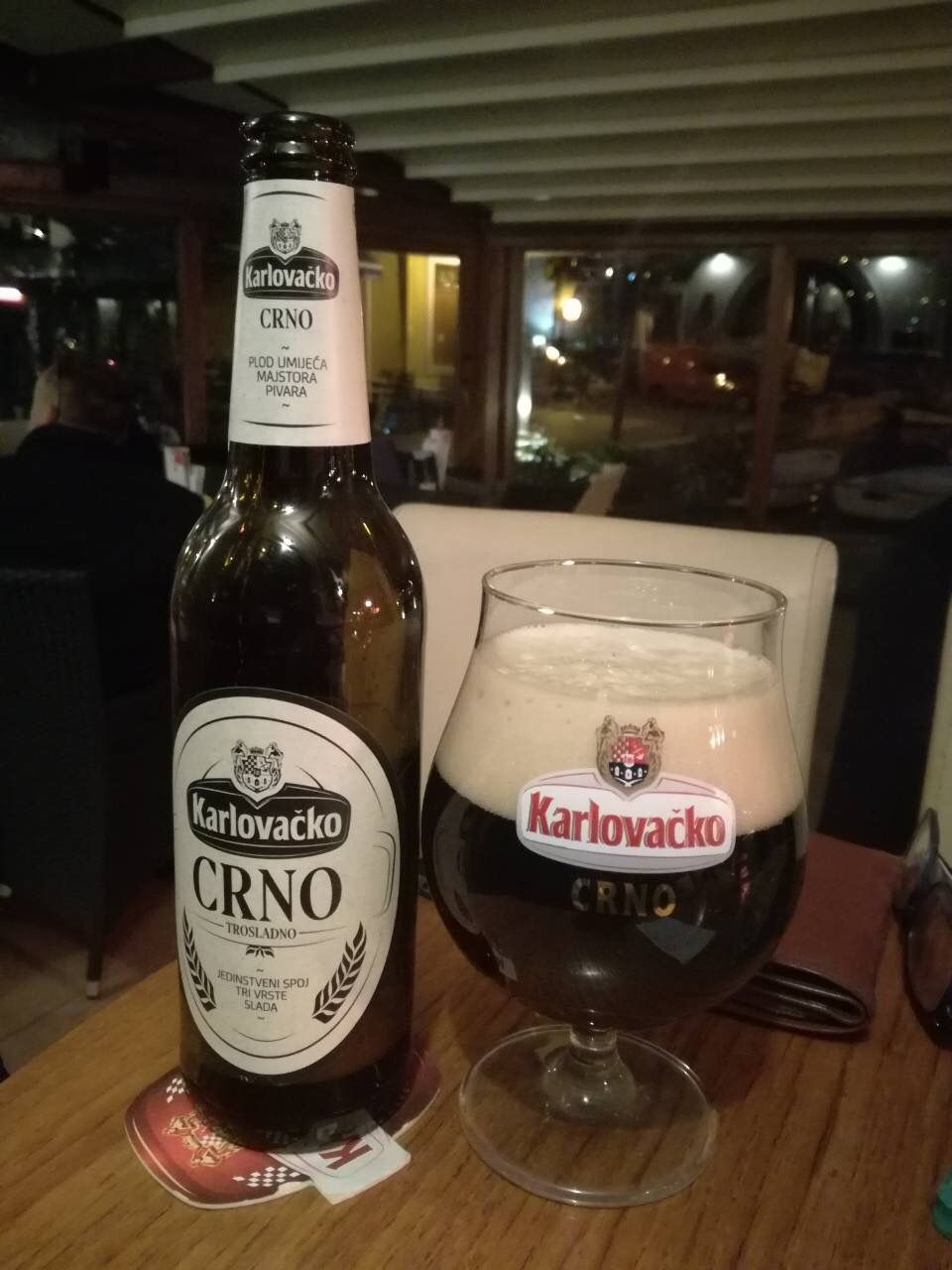 Dark lager. Smooth with a very nice top. Foam remains after few minutes. Light coffee flavor. Alc 6%.
Cheers!!