Home Brew - Bottling Day!!
Home Brew - Bottling Day!!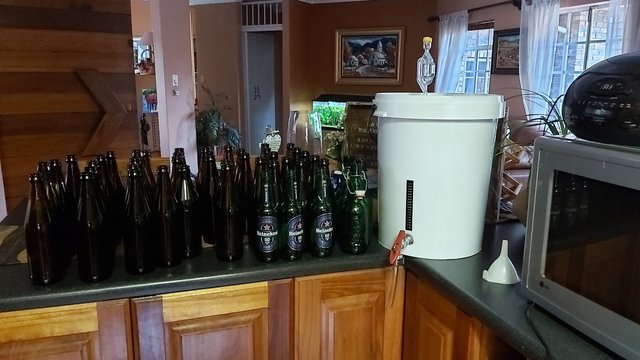 Three weeks ago I posted on my Home Brew beer. This weekend it was time to bottle this beer.
The beer was fermenting for just under 3 weeks. After fermenting, I calculated that the alcohol percentage is 5%. I bottled 42 bottles at a cost of R8,90 a bottle. ($1.00 = R14.52)
I now need to wait another 3 weeks for bottle aging before drinking it.
You will note a few Heineken 0% bottles, these I filled in preparation of the next alcohol transport ban!! LOL!! Under some of the stricter Covid-19 restrictions, we may not buy or transport any alcohol, but there is no problem in transporting Heineken 0%. I wonder if the cops will notice the difference, as it now has black caps and the beer is hazy and not clear, as my beer is unfiltered.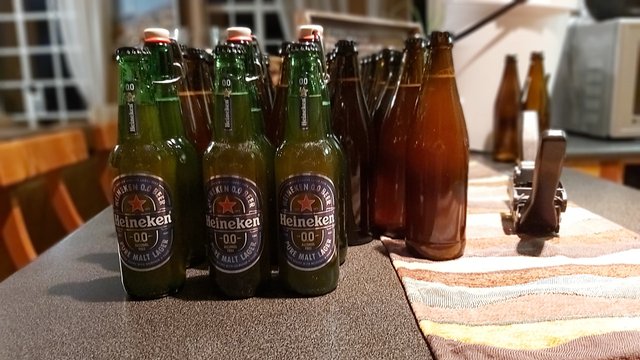 I cannot wait to test my latest beer!!
I hope you liked the post as much as I liked writing it.
I hope you have a wonderful day!!
[