For this week's #BeerSaturday I have some pictures of a brewery we found while on vacation.
This is the Zion Brewery. It is at the entrance to Zion National Park.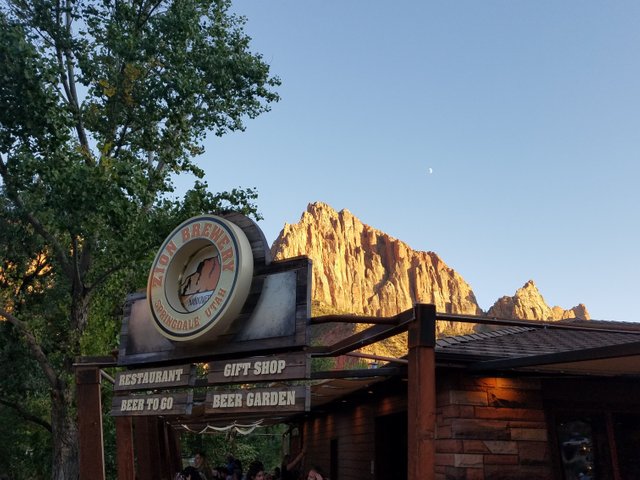 After travelling all day and visiting the park we needed dinner and a beer. This fit both requirements.
We had a flight of four. The Jamaican Style Lager, the Ascender Hefeweizen, the Oktoberfest, and the Burnt Mountain Brown.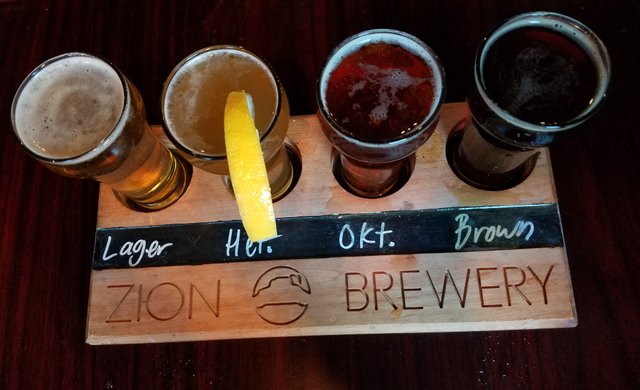 All quite tasty. I think I liked the Hefeweizen and the Brown the best.
Then we got two more samples. The Springdale Amber and the Foray Pomegranate Kettle Soured Ale.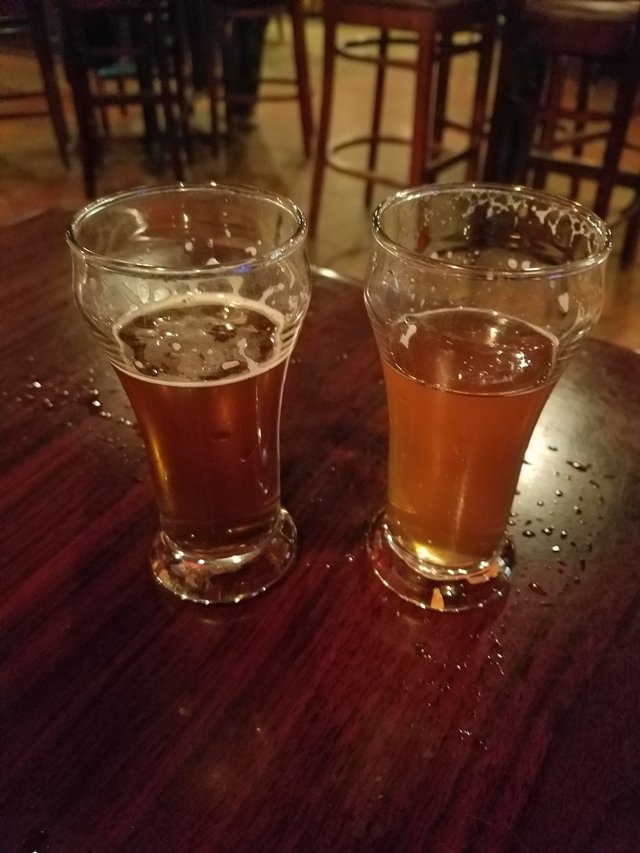 I liked the sour, it tasted like slightly bitter pomegranate juice.
For food I had a burger with jalapeno bacon jam and garlic aioli. It came with fries tossed with garlic, parsley, olive oil, and what tasted a bit like lemon.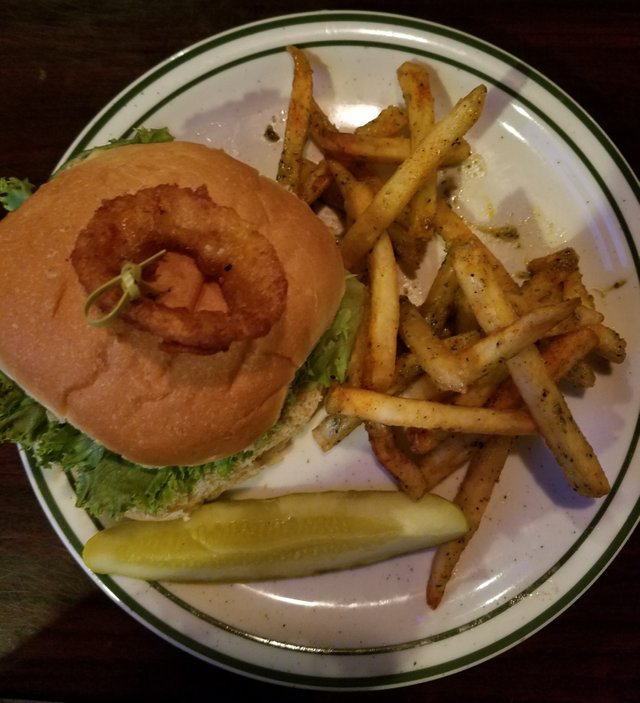 A very good meal and beer after a long and fun day.