Welcome to another Tipples Beer Review/Entry into #Beersaturday organised by @Detlev and featuring @beerlover beer tokens.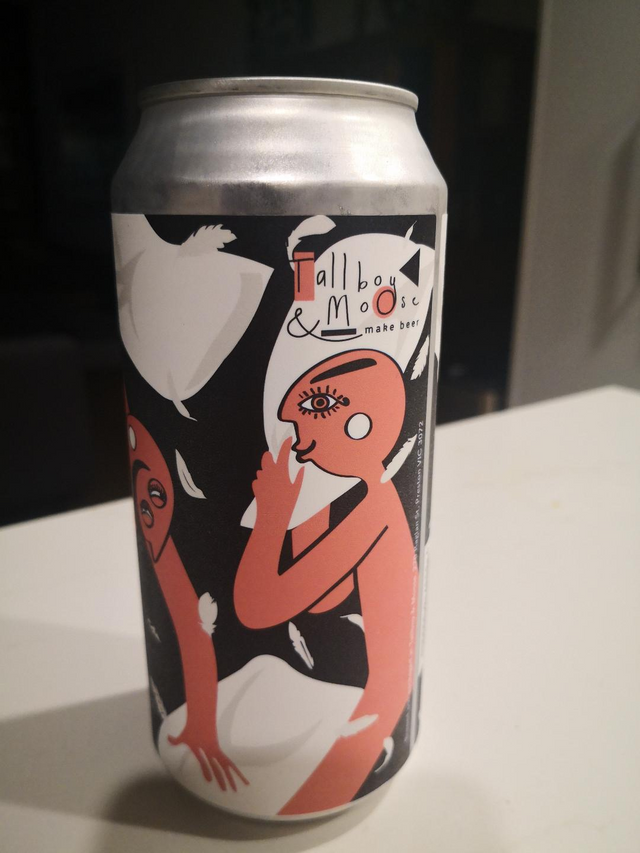 Today we look at am Australian brewery called Tallboy and Moose who are based in the northern suburbs of Melbourne. They are about 3 or 4 years old and were started by two guys, one I assume is Tall and the other one who is a big shaggy deer (actually I think he's Canadian, hence the nickname)
The Beer is called Pillow Fight - it's a Oat Cream IPA with Grapefruit, because that's a thing apparently.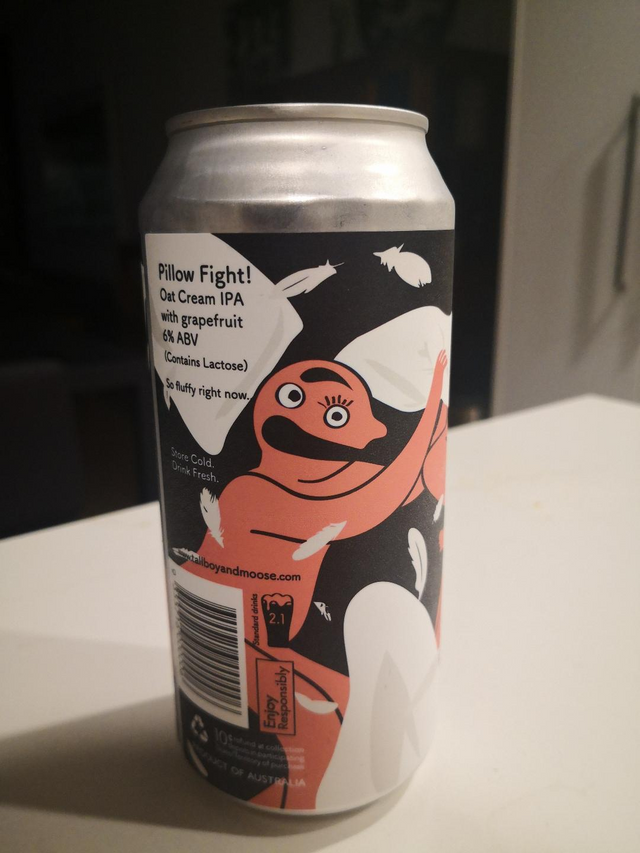 This is Tallboy and Moose's first canned product, and what a can, it has a Mikkeller-esque vibe with the use of cartoon graphics , it also has a nice texture to the label, that feel a little pillowy.
But what is inside the can is much, much more important.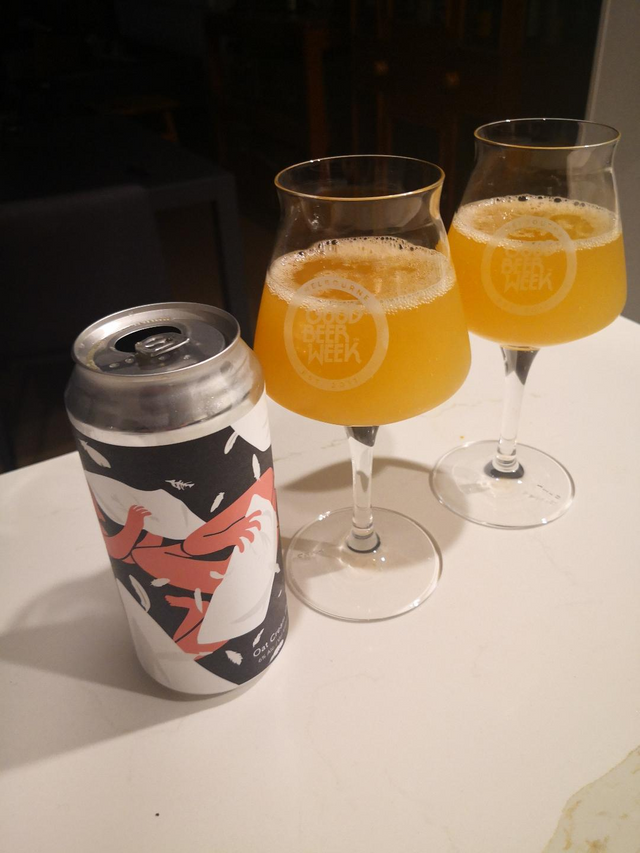 It's a light straw coloured brewed with not a huge amount of carbonation....
The smell is not giving much away....
The mouthfeel is a little smoother than a normal IPA which is a product of the oats which give a beer a slightly pillowy, fuller feel......
The taste isn't really dominated by the hops but rather the grapefruit tang and a slight sourness which is odd. Is it a IPA or more akin to a NEIPA with that Lactose or a sour with the grapefruit...
At the end of the day it doesn't really matter, becuase it was refreshing and a pretty darn good beer from the tall guy and the Canadian
Check out the rest of the #Beersaturday entries here: https://steemit.com/beersaturday/@detlev/beersaturday-week-121 and vote for my comment on that main post to help me win Steem and Beer tokens.