Puzzles and beer that my kind of adulting. Today's beer is Selective Pressure by Speciations Artisan Ales. It's a complicated beer, but very delicate. It's a Foeder Aged Sour with Pomegranate, Vanilla, Blueberry.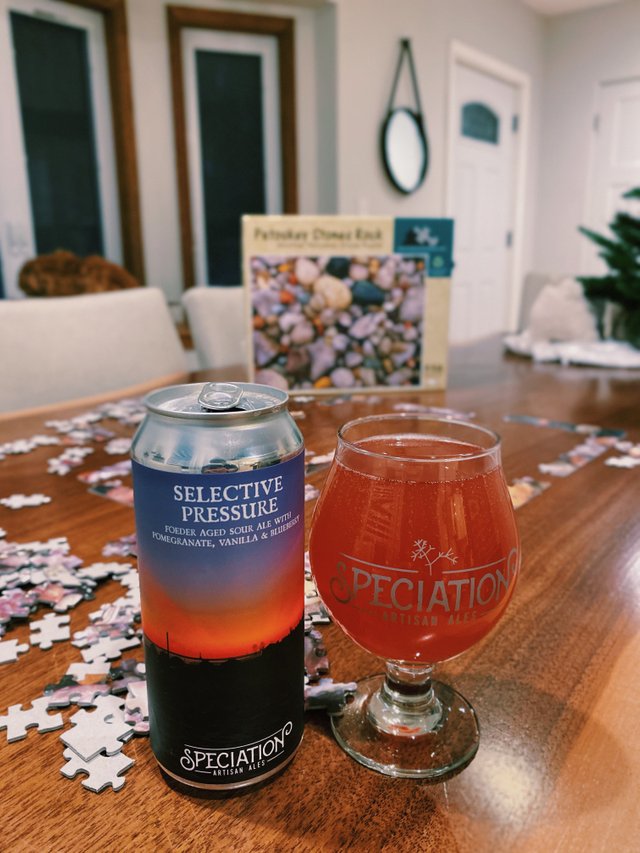 If you have not heard of a feeder aged beer you're not alone. Basically, a foeder (pronounced FOOD-er) is really a large wooden vat. Typically they are used to age wine, but recently, many breweries have got a hold of them to age their sour beers.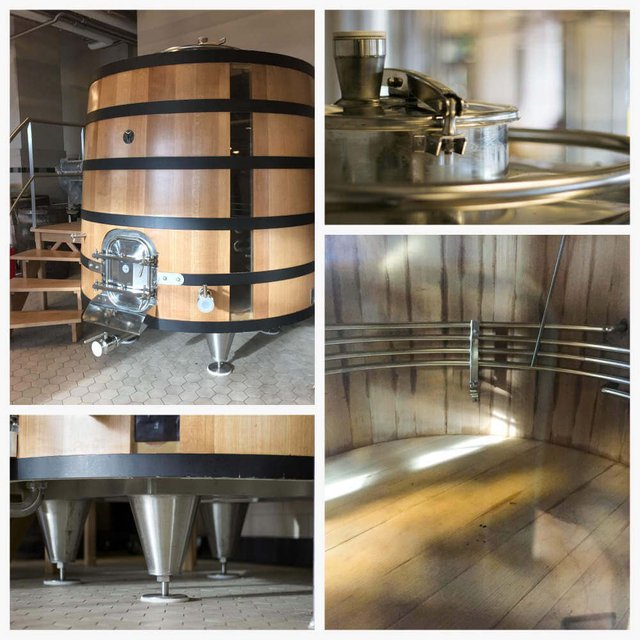 Source Image
Enough of the educational lesson. You came here for the beer review. Selective Pressure pours red with a purple hue. The head disappears so quickly you can barely make out the color. The aroma is sweet with a bit of sour funk. I pick up a tart blueberry smell on the backend.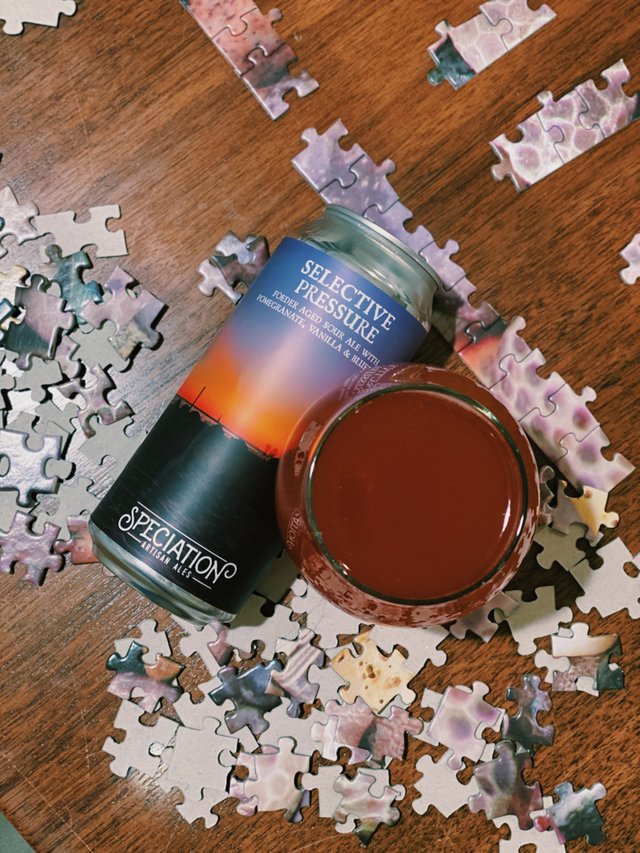 The flavor is crisp, light and fruity. It's tartness is welcomed after the first hit of blueberry and pomegranate flavor. The middle is funky sour while the backend it all tart. So tart your freaking cheeks pucker. The mouthfeel is dry. Like seriously dry which is a great juxtaposition against the sweet fruit flavors. The beer is light because it's very carbonated.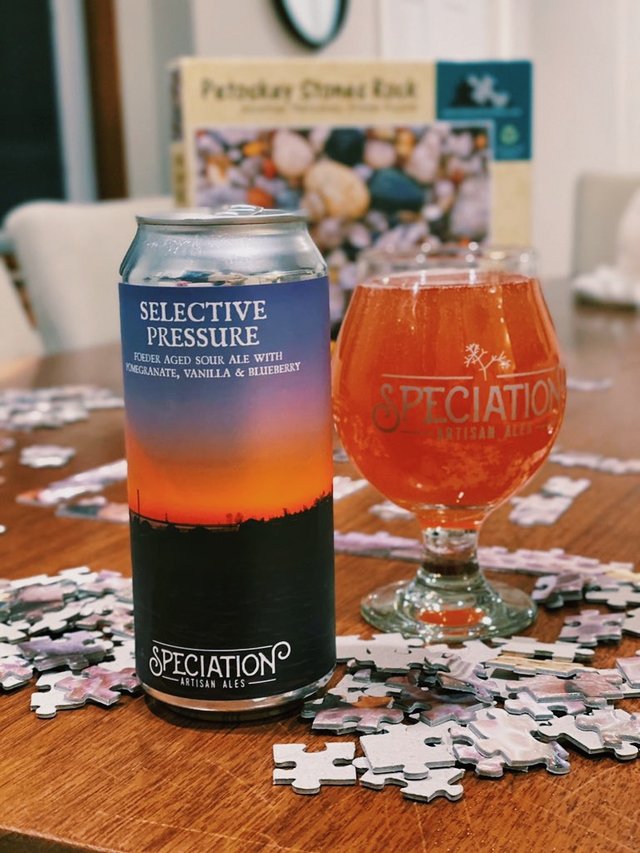 Overall, it's a delicious beer. It's got a high class kind of feel. Not to mention it's hard AF to find. You know what that means? It's also pricy. I'm glad to have tried it, but you would h e to cash your 401k in to buy a whole case.
Cheers,
Cryptictruth