Another Moylan's beer, pretty easy to find in this area, a pretty well known California brewery, they like to put live Yeast in their bottles which are recommended to be keep cold. This makes the 8th Moylan's beer I've tried to date. I think this might be the same beer as their Kilt Lifter but it isn't labeled that way and I found it on Untappd as a different listed beer so that is all that matters.
Moylan's Brewing - Scotch Ale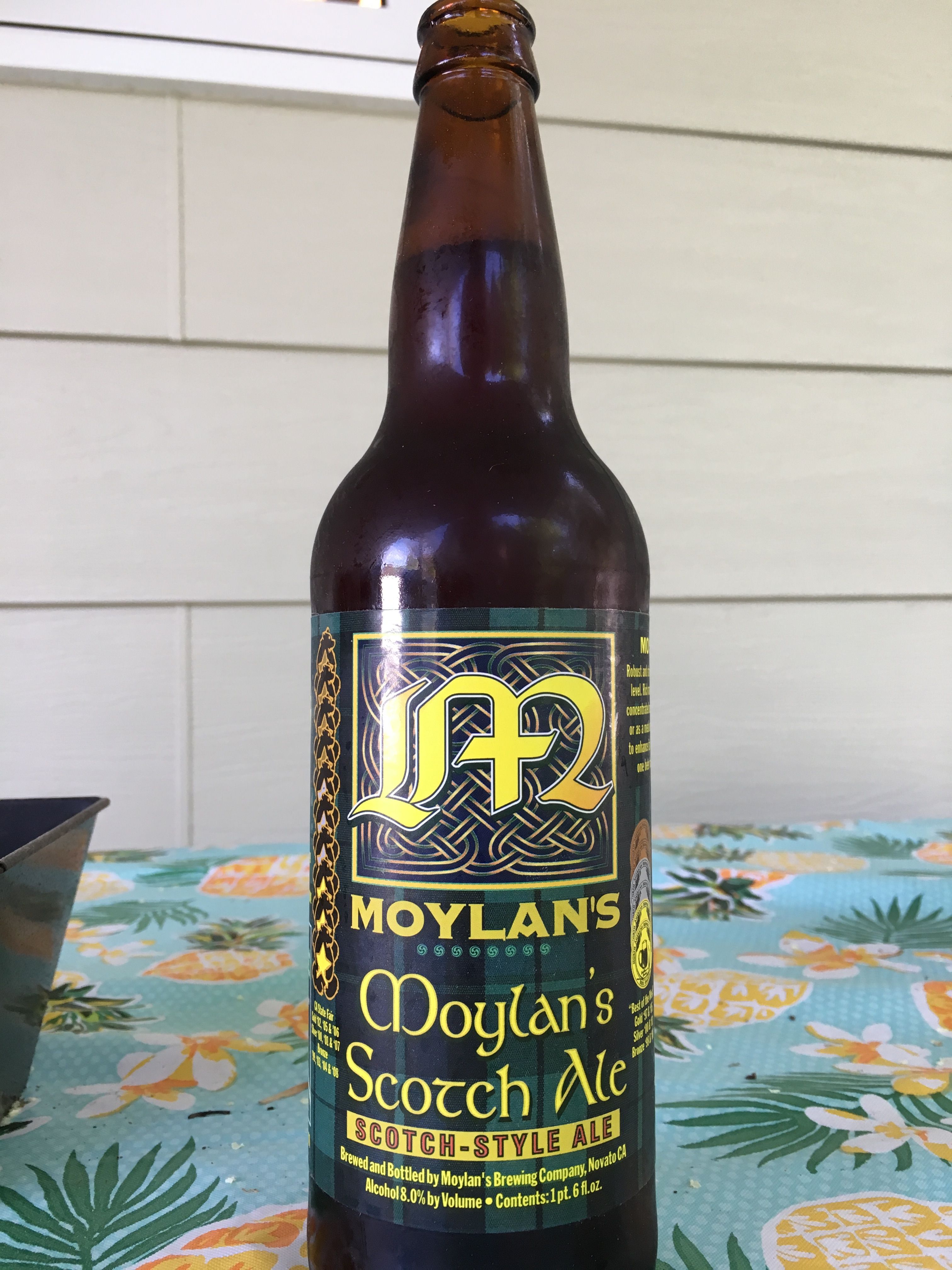 Stats
Brewery: Moylan's Brewery - Novato, California.
Alcohol Content: 8.0% by volume
IBUs: 25
Company Description: The SCOTCH ALE is robust and strapping, brewed with both balls, taking BIG beers to a whole new level. Rich malt balances perfectly with delicate hops to provide a concentrated and intense flavor; an ideal companion for hearty foods or as a meal unto itself. Allow this ale to warm slightly in your glass to enhance it's truly bold character. Sharing is encouraged, as this is one ale that lives up to it's name. Hey! No Peeking! Slainte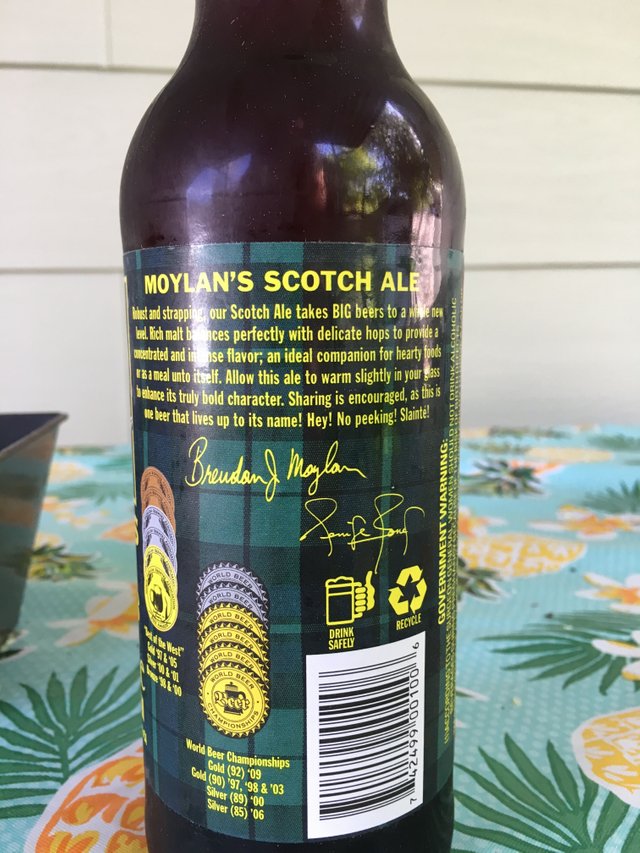 Presentation
As with all Moylan beers, comes in a 22 oz dark brown bottle with a single vinyl wrap around label in classic Moylan's style with the large M and brewery name and beer name, front and center, a list of all the awards this beer has won and a decription (see above) above brewer's signatures.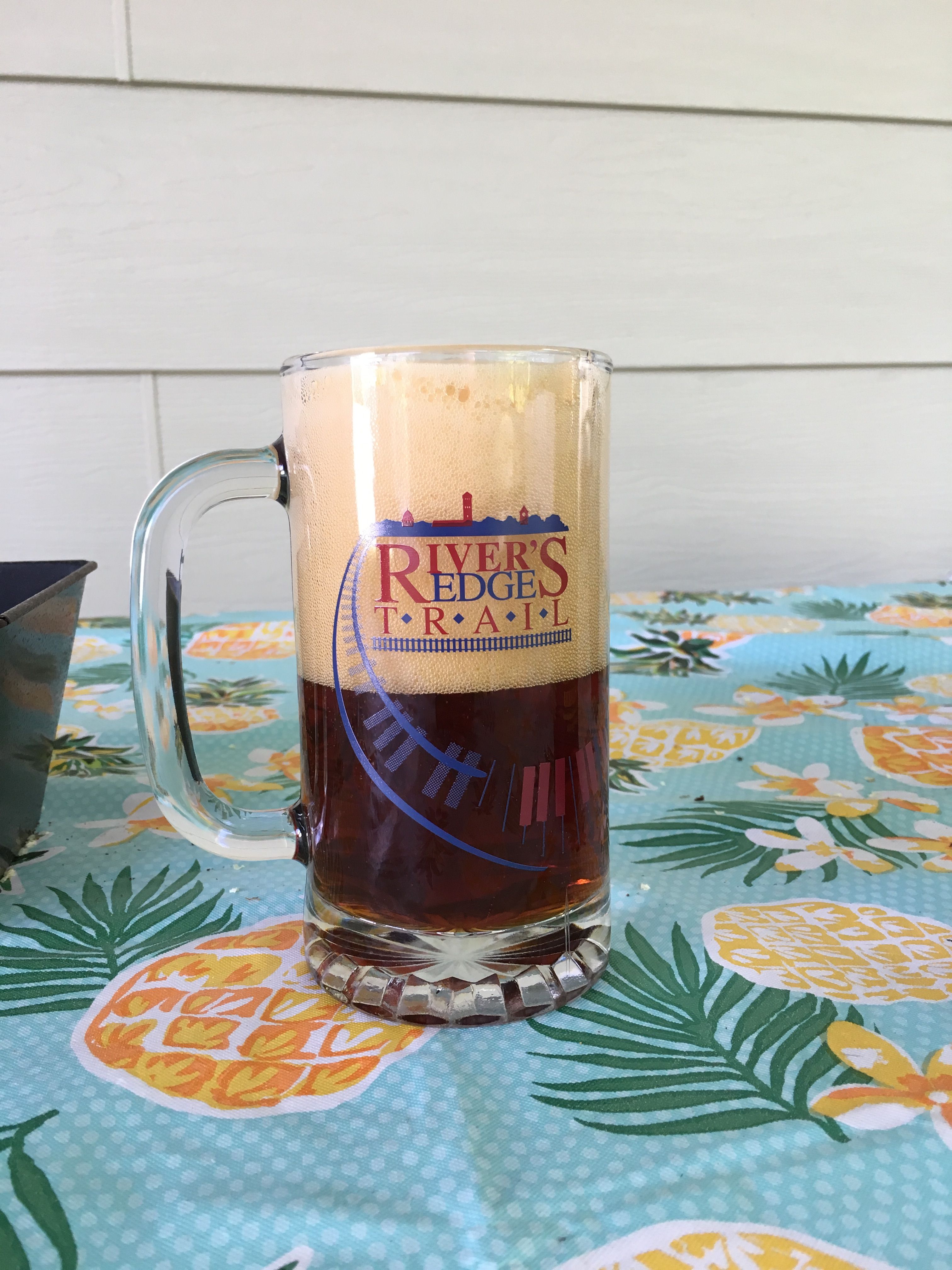 The Beer
Appearance: A dark auburn reddish brown greets the eye on the pour with a thick light tan head of foam.
Aroma: Smells of roasted malts and caramel.
Taste/Mouthfeel: Somewhat carbonated with a slightly dry finish and a sweetness in the mouth. Has the classic sweet, malty caramel flavor you would expect from a scottish ale. Medium bodied beer.
Drinkability: I found it to be a very drinkable beer, but at 8% watch out.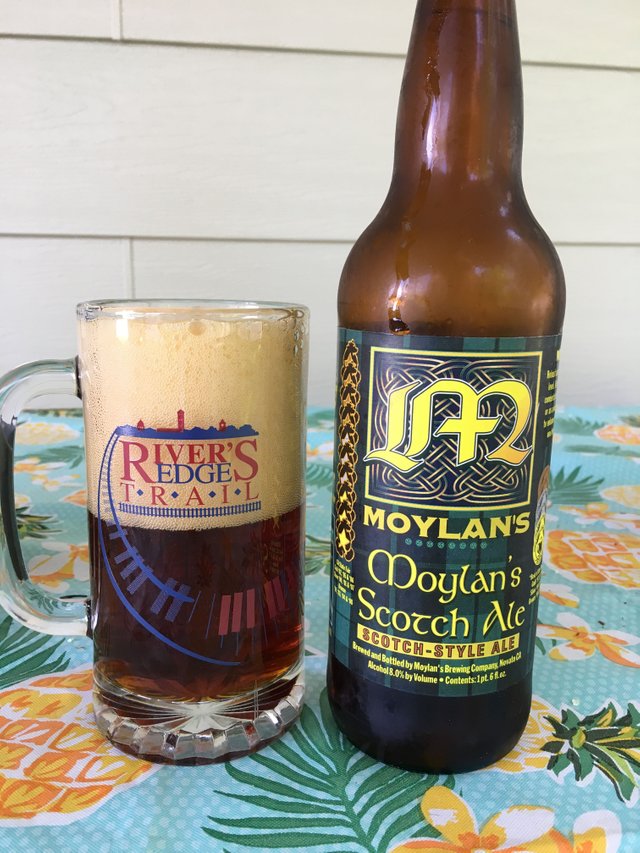 Rating and Final Thoughts
I gave this a healthy rating of 4.25 on Untappd, where it has an overall rating of 3.70 on a mere 109 votes. I like scotch/scottish ales, so not surprised I would rate it higher than most. I find it interesting the labeling situation. I believe Moylan's has only made one Scottish Ale, and their website lists the Kilt Lifter as that one. However, the descriptions on the two bottles is slightly different as is the front label and naming situation. Either way if you like scottish ales, this one is a good one and worth a taste.
4.25/5
Here is a bonus picture from my barbecue tonight also.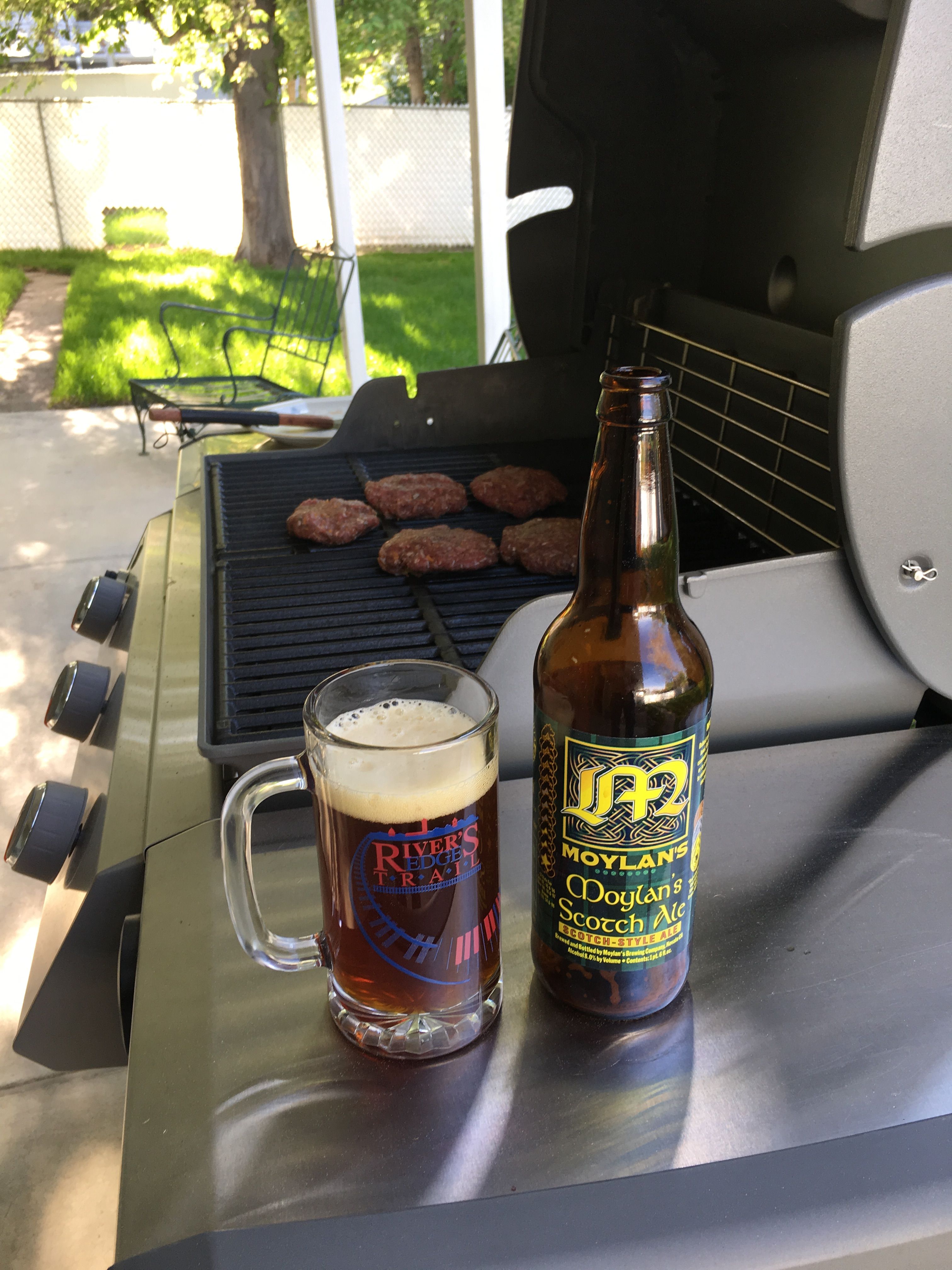 This will be my Week 50 #beersaturday entry, so head on over to check that out and maybe give me an upvote there as well. Thanks for checking out my review. Cheers!