When I was doing the Beer of the Month Club I was sharing with my buddy Bob and when I stopped the subscription, Bob started one. This beer is from his first order (long story about how this all came about) as it really is his second order. Flying Fish Brewing from New Jersey, first beer I have had from that brewery. Pretty cool cap art. This is a limited release produced in 2018. Lets check it out.
Flying Fish Brewing - Exit Ten Trail Miz Brown Ale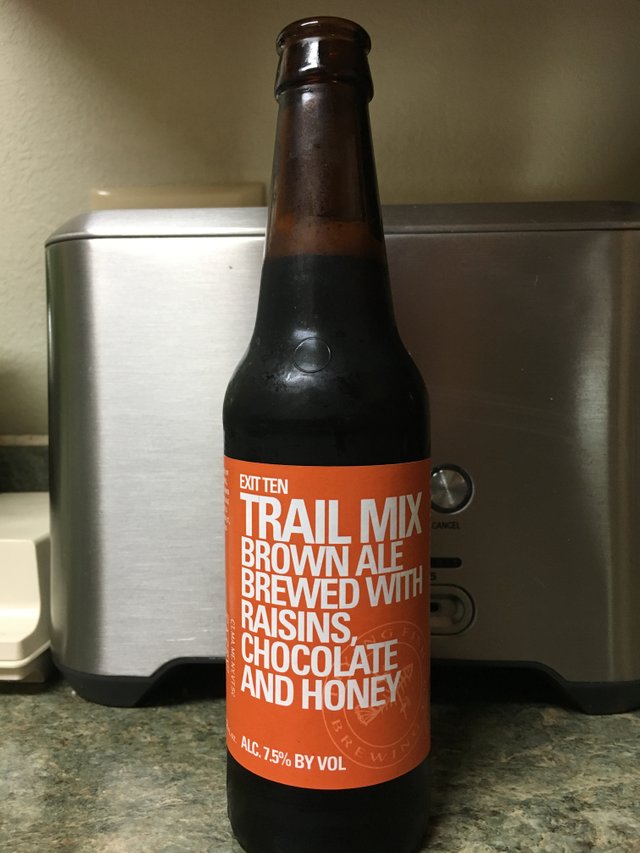 Stats
Brewery: Flying Fish Brewing - Somerset, New Jersey
Alcohol Content: 7.5% by Volume
IBUs: 16
Company Description: Smooth and tasty brown ale features notes of toasted malt, caramel, dried fruit and chocolate.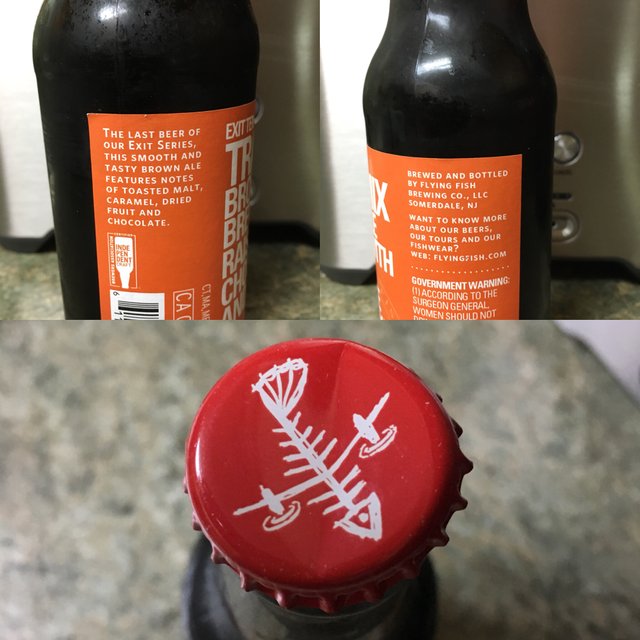 Presentation
This beer is presented in a brown 12 oz bottle with a single main body label, orange and white, pretty plain with standard font and some text with a more extensive beer description than the website provided. Seems this is the last of their "Exit Series", whatever that is, but they have a lot in their retired beers, and a few still active beers. I love their logo, the fish bones which is prominent on their caps and if you look close is really faintly shown on the label.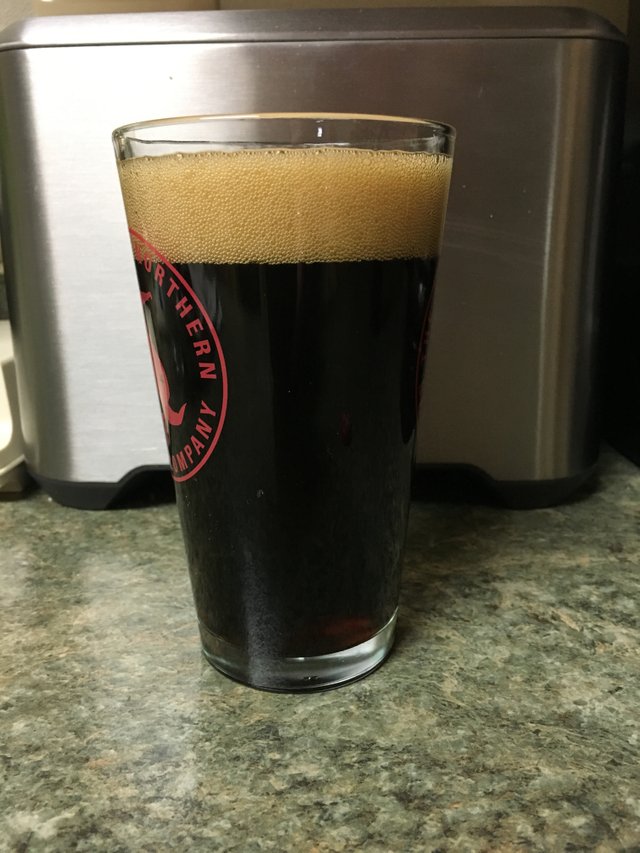 The Beer
Appearance: A dark brown beer with a modest tan head of foam on the pour.
Aroma: Hints of chocolate and sweet malts, liktley the honey and raisin.
Taste/Mouthfeel: A sweet taste in mouth with moderate carbonation. Medium to light bodied, it has a nice muted chocolate finish with other sweet tastes, likely the honey. I didn't really pick up the raisin but it was likely just part of the overall taste which was nice, slightly sweet but not overly.
Drinkability: A very drinkable beer to me, I had no trouble downing the 12 oz bottle in a relatively short time. Abv was higher at 7.5 but that didn't jump out, wasn't boozy really at all.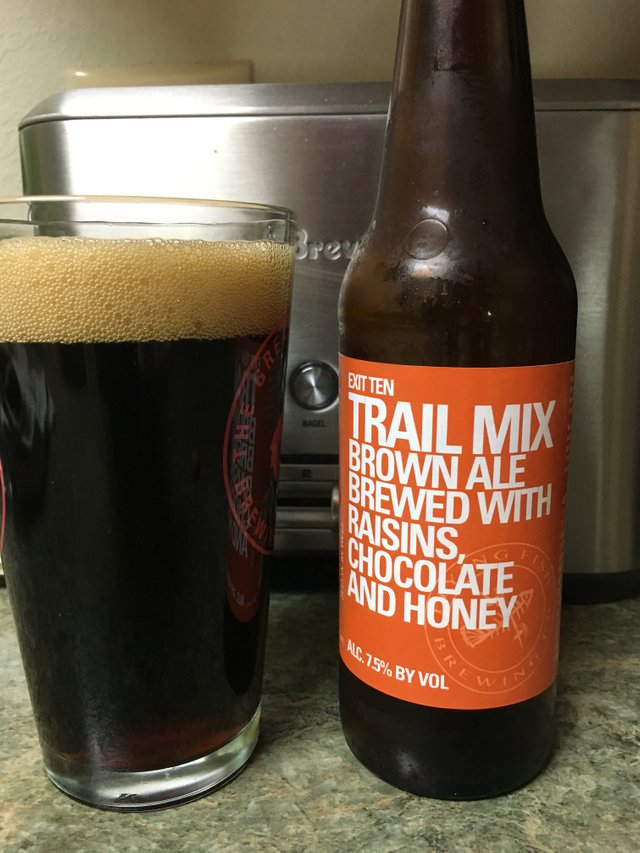 Rating and Final Thoughts
I rated this beer at 4.50 on Untappd, well above the average of the other 1700+ people who gave it a 3.69. I really liked it, but again, I like darker beers in general and brown ales a lot. Nice mixture of the chocolate and honey and raisin. The beer is called Trail mix and it was close to a trail bar in flavor. Very good. Nice to get to try east coast beers once in a while.
4.50/5
Im going to add this to the Week 50 #beersaturday entry, so head on over to check that out and maybe give me an upvote there as well. Thanks for checking out my review. Cheers!