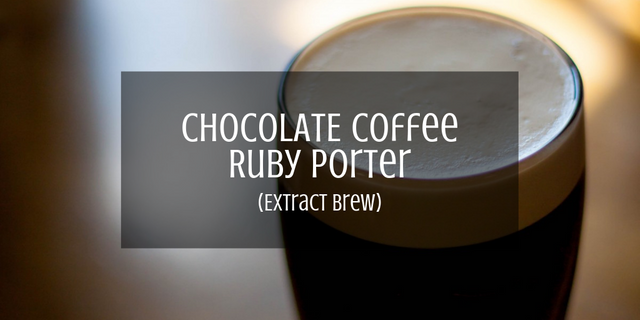 Photo courtesy of pxhere.com
If you read my recent post about upgrading my homebrew setup you might be surprised to see that I'm brewing another extract beer.
Fear not, all is well in the brewery (garage), my ingredients have arrived and over the weekend I made some modifications to my workbench to I can have the grain mill permanently mounted but also move it out the way so it's not blocking the walkway.
Here's a little video I made to show you how it works
Custom homebrew workbench from Trevor Petrie on Vimeo.
So why am I brewing another extract beer?
Well for one, my commercial brewer mate who had offered to help through my first all-grain brew is currently living the good life in a tropical paradise, so brew day will have to wait. Secondly it's cold, freezing in fact, it's even been snowing in Central Victoria (which is somewhat uncommon) and cold weather calls for a dark beer.
I've made a few versions of this now and I'm deviating from my bomb-proof recipe - probably not a wise move - because my usual recipe is practically bomb-proof. Nonetheless, I feel like trying something a little different.
Ingredients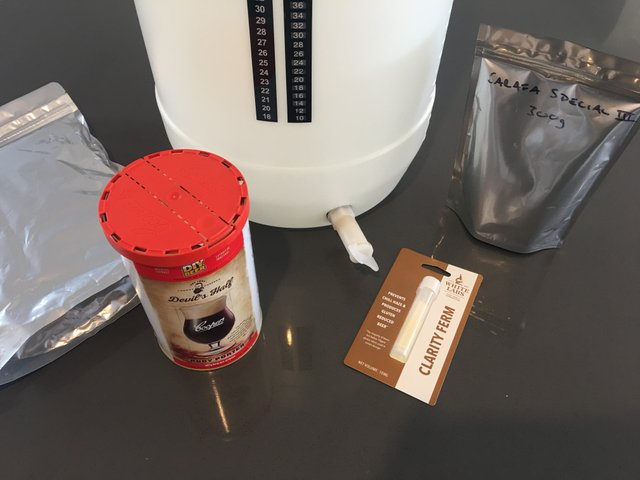 Brew Gear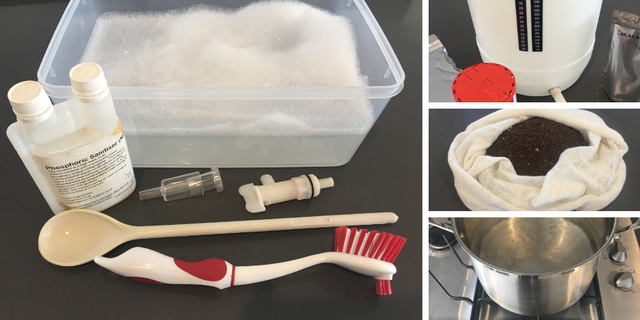 Wash tub
Sanitiser
Air lock
Fermenter tap
Large plastic spoon
Dedicated wash brush
23L plastic fermenter
Small muslin hop / grain bag
7L pot
Sanitising
Possibly one of the most crucial part of any brew is making sure things are not just clean but also sanitised. I've had a few brews go bad over the years and there's nothing fun about tipping 23 litres of infected beer down the drain!
The particular product I'm using only needs a few minutes contact time when used at the right dosage so everything that will fit goes into the wash tub and the fermenter gets a good dose as well as a good scrub and shake. I'm going to empty the fermenter afterwards and leave it to dry until I need it.
Method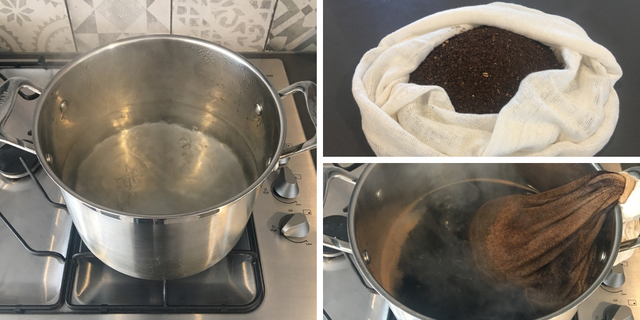 I've brought 5 litres of water to the boil on the stove, I'll leave it there for a few minutes to remove any nasties, then I'm going to bring down the temp to around 63 deg C.
Smells like someone burnt their toast! I'm a little concerned that I may have used too much Carafa III Malt but only time will tell.
Using the muslin hop / grain sock, I'm going to hang the Carafa III malt in the pot and and boil it for around 60 minutes.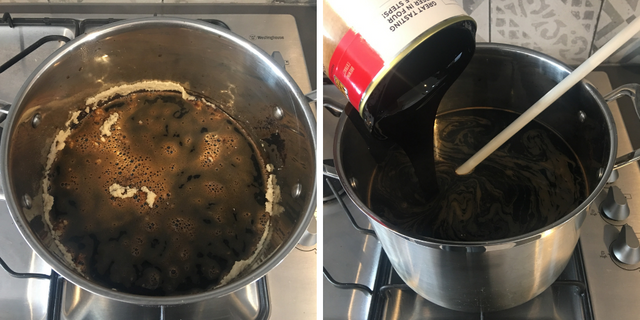 Next up the 1kg Dried Malt Extract and the Devil's Half Ruby Porter extract are added to the pot. Not only has the colour changed to georgous glossy black but the aroma has changed immensely too.
The burnt toast has given way to a sweeter almost liquorish aroma with a hint of port. I'm not getting much chocolate or coffee at this stage but I'm hoping these flavours are somewhat present in the final product.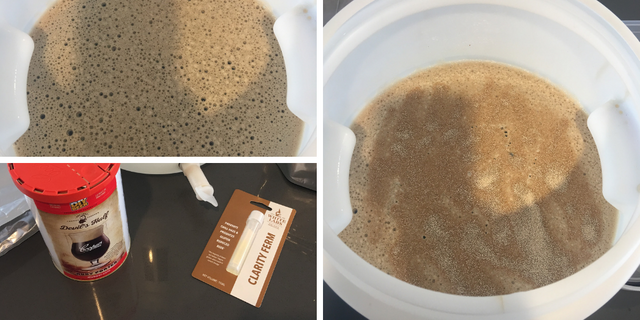 Time to get everything into the fermenter. I've emptied out any residual water from cleaning the fermenter and inserted the tap. The entire contents of the pot are added along with enough cold water to bring it up to the 23L mark.
Once full, I'll give it a vigorous stir and then check the temperature to make sure it's within the tolerance rang for the yeast.
I'm just using the yeast that comes with the DIY can, which I'll sprinkle as evenly and as widely as possible, then I'll add the Clarity Ferm enzyme.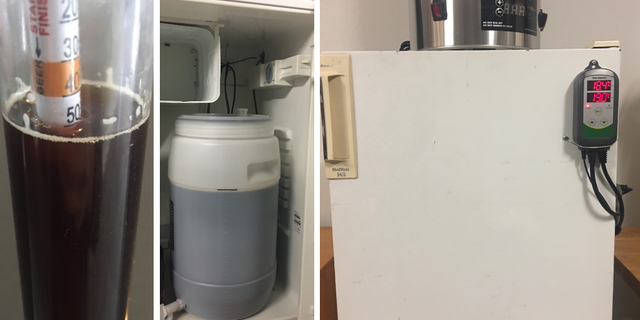 A quick check of the Specific Gravity, 1050. It's bit lower than I was expecting but should still come out at around 5.5%
Then it's off to the fermentation fridge where I'll keep it at 19 deg C for however long it takes to ferment out, shouldn't be any more than around 7-10 days, after which I'll cold crash it to about 4 deg C and leave it another week before I transfer it to the keg and carbonate using CO2.
I'm quite looking forward to this one, it's sure been the weather for a dark beer of late.
Cheers!
---
Author: Trevor Petrie
Trevor
is a homebrewer, gardener, tinker and accomplished singer-songwriter from Australia.