[BEER REVIEW] Monastic quality – born of centuries old experience 🍺
Andechs Benedectine monetary is beautifully situated on the holy mountain at Ammersee, on the outskirts of Munich. Here they have welcomed spiritually thirsty pilgrims since 1455 and are still to this day engaged in social projects in nearby villages. But most importantly, they brew fantastic beers for thirsty beer enthusiasts, according to a long craft tradition. The monastery and its brewery is run by eighteen monks and an abbot who, thanks to the beer, are able to finance and maintain the monastic life and their social commitments. In addition, the monks follow a strict sustainability philosophy.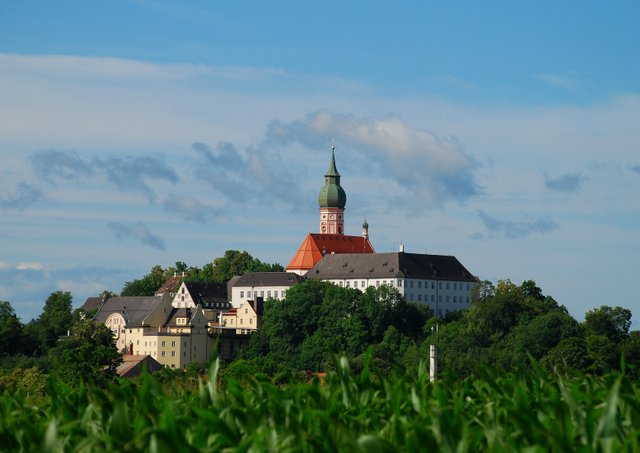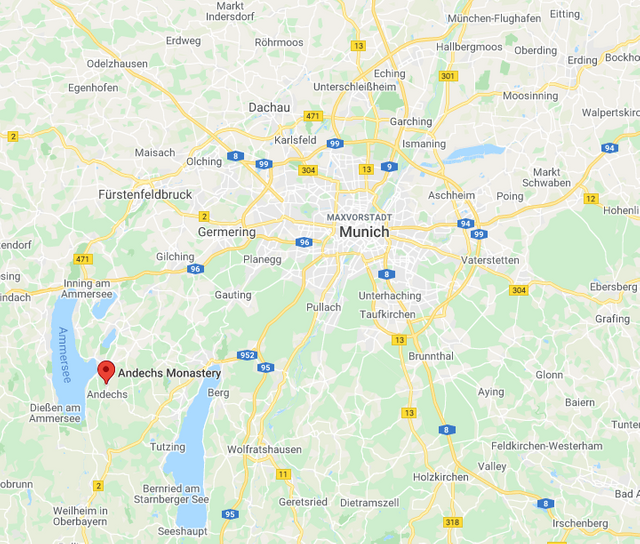 The beer we're tasting today belongs to a category of beers that is overshadowed by almost all other styles today. The scarce supply of different Doppelbocks on the Swedish market, testifies to its unpopularity. Doppelbocks are essentially extra strong, rich and malty lagers, characterized by an intense sweetness, and are often blamed for being headache inducing.
Andechser Doppelbock Dunkel
Origin: Andechs, Bavaria, Germany
Brewery: Klosterbrauerei Andechs
Style: Doppelbock
ABV: 7.1%
Hops: Hallertau
Malts: Unknown
500 ml bottle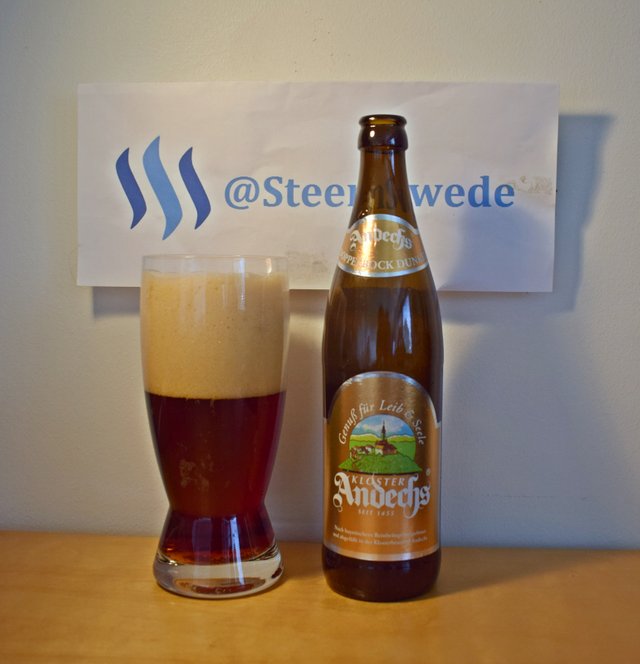 Appearance: The liquid is clear and hazelnut brown, with a 5 fingers high, nicotine yellow foam.
Nose: Intense sweet and malty aromas together with dark Christmas bread, maple syrup, chocolate and vague hints of coffee and minty licorice. There's also dark fruits (plums?) after some time in the glass. Really lovely and rich, and not as one-dimensionally sweet as I feared.
Palate: Nutty and caramel sweet. Again dark bread, roasted malt, chocolate and licorice, accompanied by leather and plums. The texture is quite oily and "chewy" and the alcohol is well hidden.
Finish: Surprisingly peppery and spicy finish, with a lingering malty sweetness.
Conclusion: A wonderfully complex malt-bomb that you just have to check out! The sweetness is never over-powering, but balanced by a wide variety of aromas. Probably one of the best Doppelbocks I've ever had, in good company with Ayinger Celebrator and Schloss Eggenberg Samichlaus. 4.8 tipsy monks out of 5!