[BEER REVIEW] A traditional winter ale from the heart of Suffolk 🍺
Winter is hesitating on the northern latitudes (as you can see from my bottle-in-the-window pic) but that will not stop me from indulging in delicious winter ales. Today the turn has come to a British brewery in the heart of Suffolk, that takes pride in their traditional brewing methods. St. Peter's brewery not least distinguish themselves with their oddly shaped bottles that almost look like over-sized hip-flasks. The brewery has existed since 1995 and their winter ale has become a personal favorite among similar ales. I'm also a huge fan of their Cream Stout.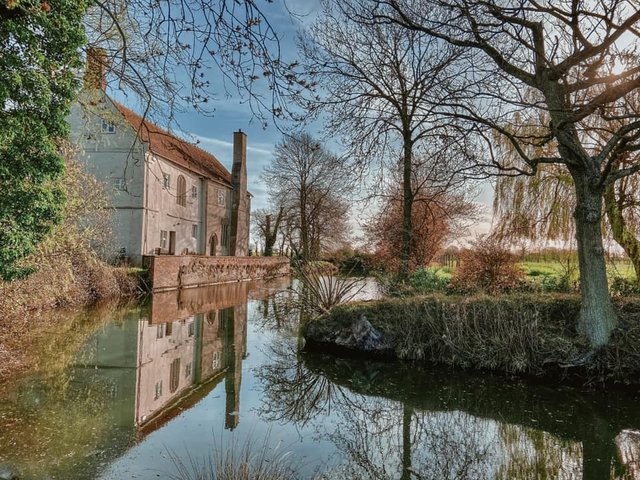 St. Peter's location is ideal due to the stellar water quality from its own deep drilled well. The brewery has an organic and locally produced profile and mainly uses locally produced malt together with hops from Kent. Another interesting fact is that they use fish gelatin as a clarifying agent (don't worry, it won't taste fishy).
St. Peter's Winter Ale
Origin: Bungay, Suffolk, UK
Brewery: St. Peter's Brewery
Style: Winter Ale
ABV: 6.5%
Hops: East Kent Goldings, Challenger, Fuggles
Malts: A blend of of local malts.
500 ml bottle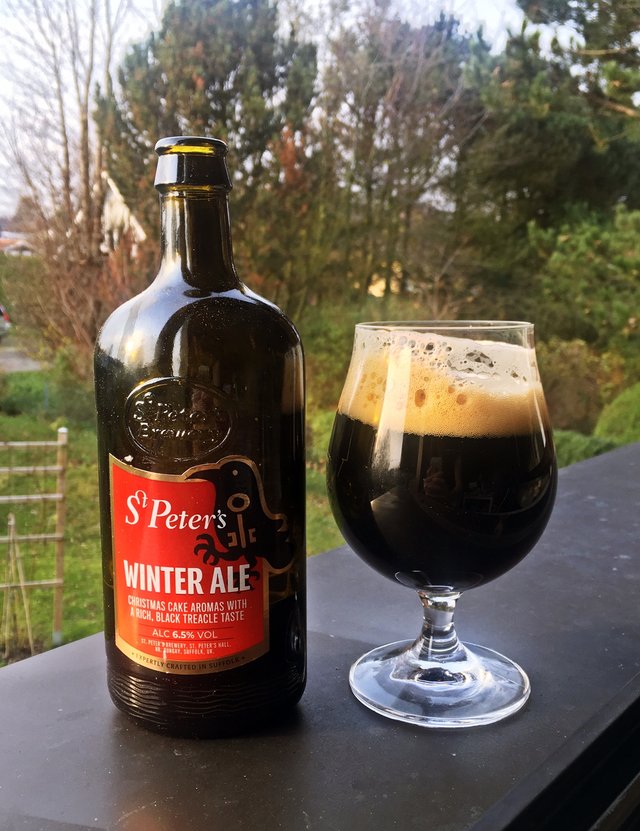 Appearance: Pitch reddish black liquid with a finger thick beige foam.
Nose: Dark bread (pumpernickel), Christmas spices, roasted malt and toffee.
Palate: Wonderfully rich with hefty notes of bitter chocolate, orange peel, sweet licorice and coffee. Creamy mouth feel.
Finish: Dry and bitter with slight lingering herbal/minty notes.
Conclusion: This is still a wonderful winter warmer. Straight forward and traditional, leaning towards porter and stout. No winter is complete without this black beauty. 4.5 out of 5 frozen crows.

@SteemSwede