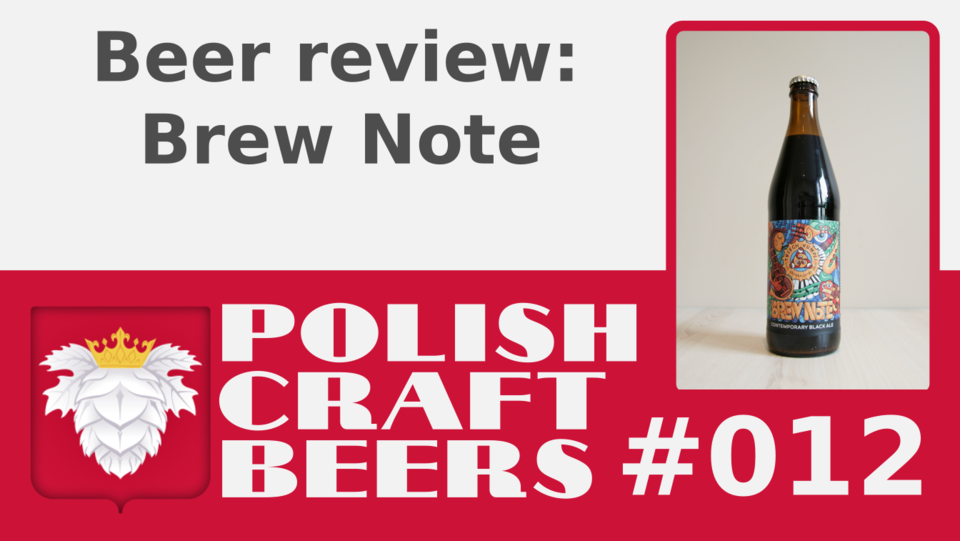 In this review, I want to present you a beer from Browar Trzech Kumpli called Brew Note, which style is defined by its creators as Contemporary Black Ale. I have to admit, that I choose this beer because I didn't know what to expect from it. We can read a description on the label: "Contemporary Black Ale? What is this all about? Moderately bitter but not sweet? Yes! Smooth and full on the tongue yet not too filling? Absolutely! No burnt notes, but with mild chocolate flavors? Well yes! Just enough alcohol, striking a perfect balance between pss water and rocket fuel? As requested."*, but it's hard to believe that all of this is inside this beer. So, I decided to check whether it's true or not and share my experience with you.
First, let's take a look at the ingredients and the parameters of Brew Note.
Style: Contemporary Black Ale
BLG: 14°
ABV: 4,5%
IBU: 45
Malts: n/a
Additions: Oatmeal, Wheat flakes
Hops: Columbus (USA), Amarillo (USA), Chinook (USA), Mosaic (USA)
Yeast: n/a

The labels from this brewery are always original - full of colors and polished. There is no difference in this case also. I think that label is referring to cubism and I like it a lot. The included information is clear, but I miss the full recipe here.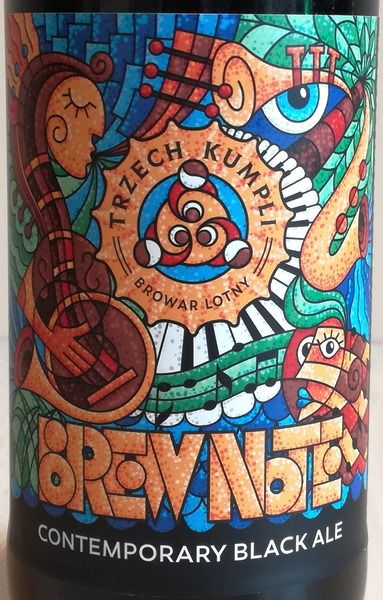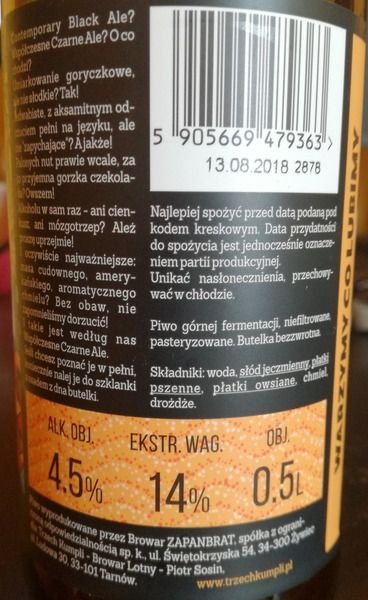 Unfortunately, the cap is completely bare, which is a huge mistake, in my opinion, especially when comes to the very detailed and polished label. So, I didn't even took a photo of it...
When poured into a glass, the beer presents very cool, it has dark brown color and it's insignificantly muzzy. The head is thick, impressive and quite lasting. It leaves a little lacing on the glass.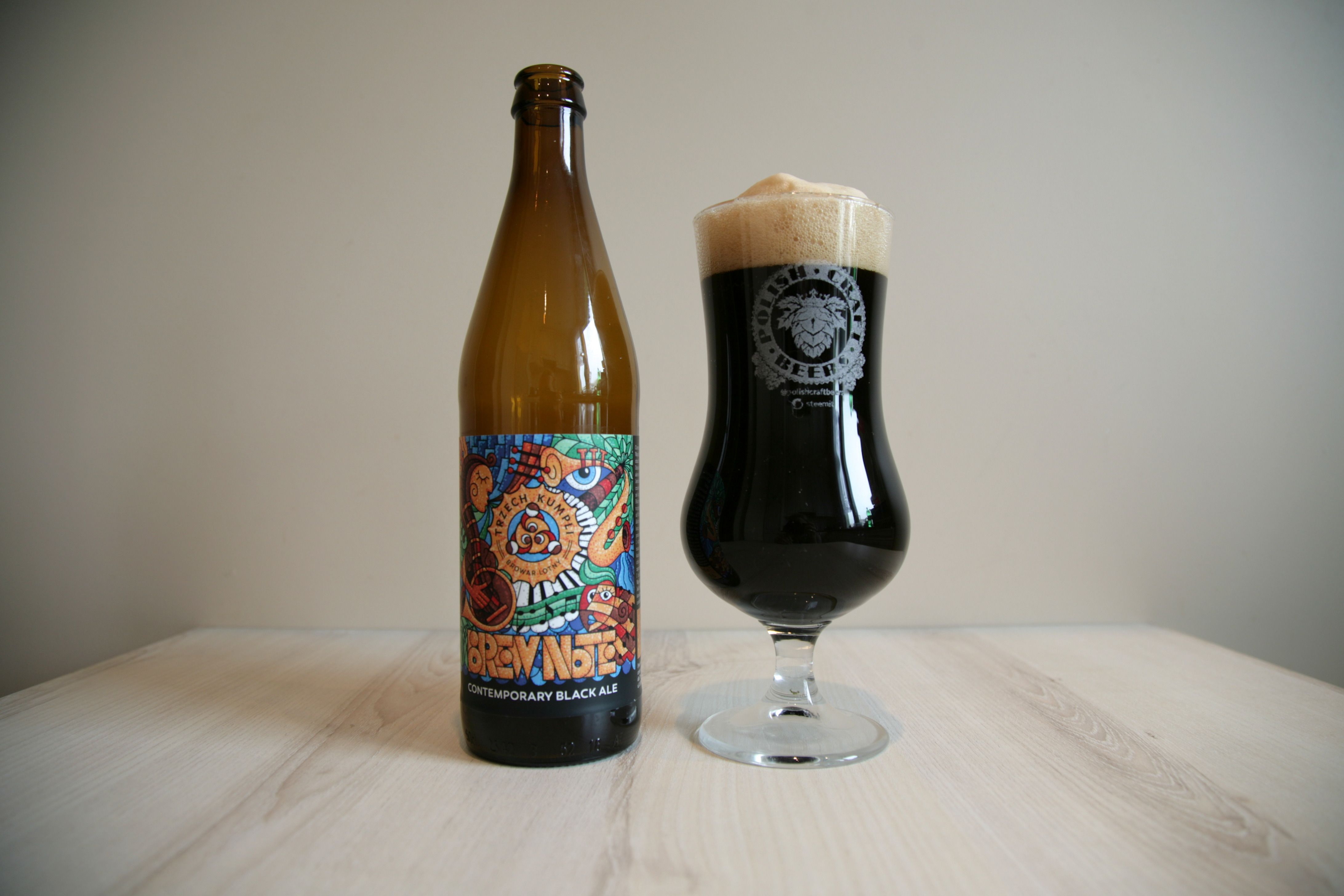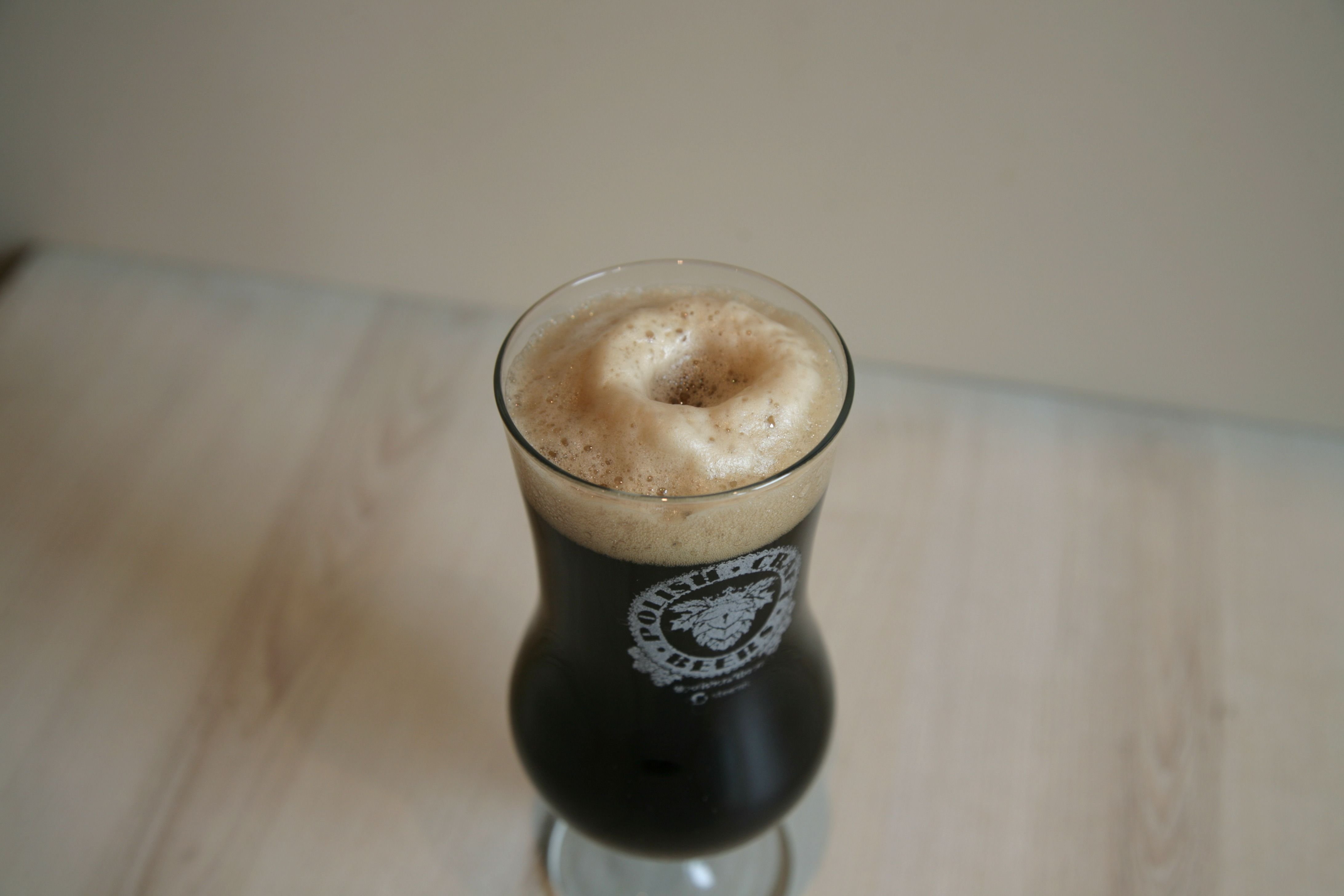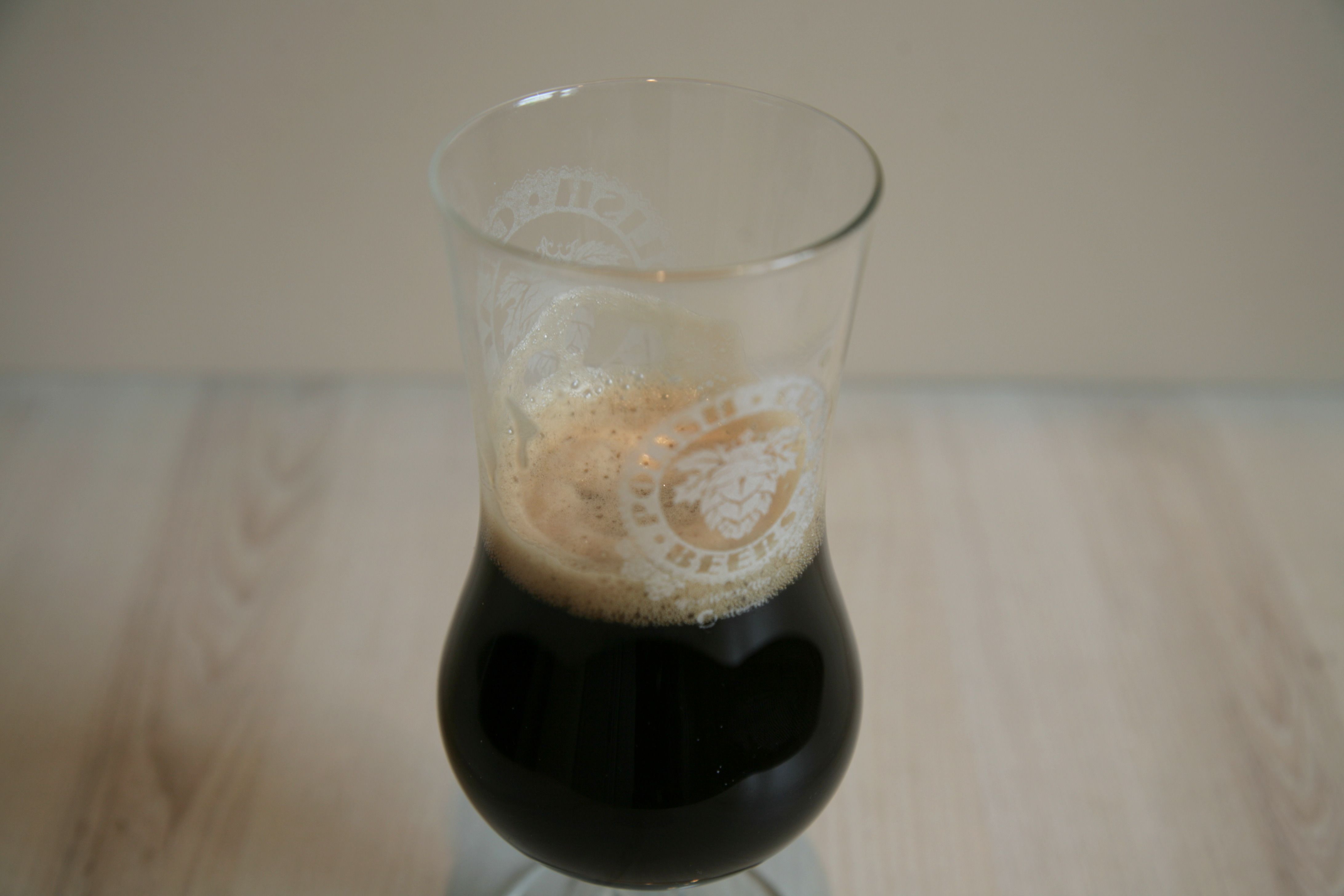 I was able to small a lot of dessert chocolate, some coffee, and very delicate roasted aromas. Beside of that a large dosage of citrus fruits and resin. Absolutely outstanding.
The taste is basically the same, dessert chocolate and coffee are dominating. Citrus fruits are also present. The bitterness is quite pleasant. The saturation is average.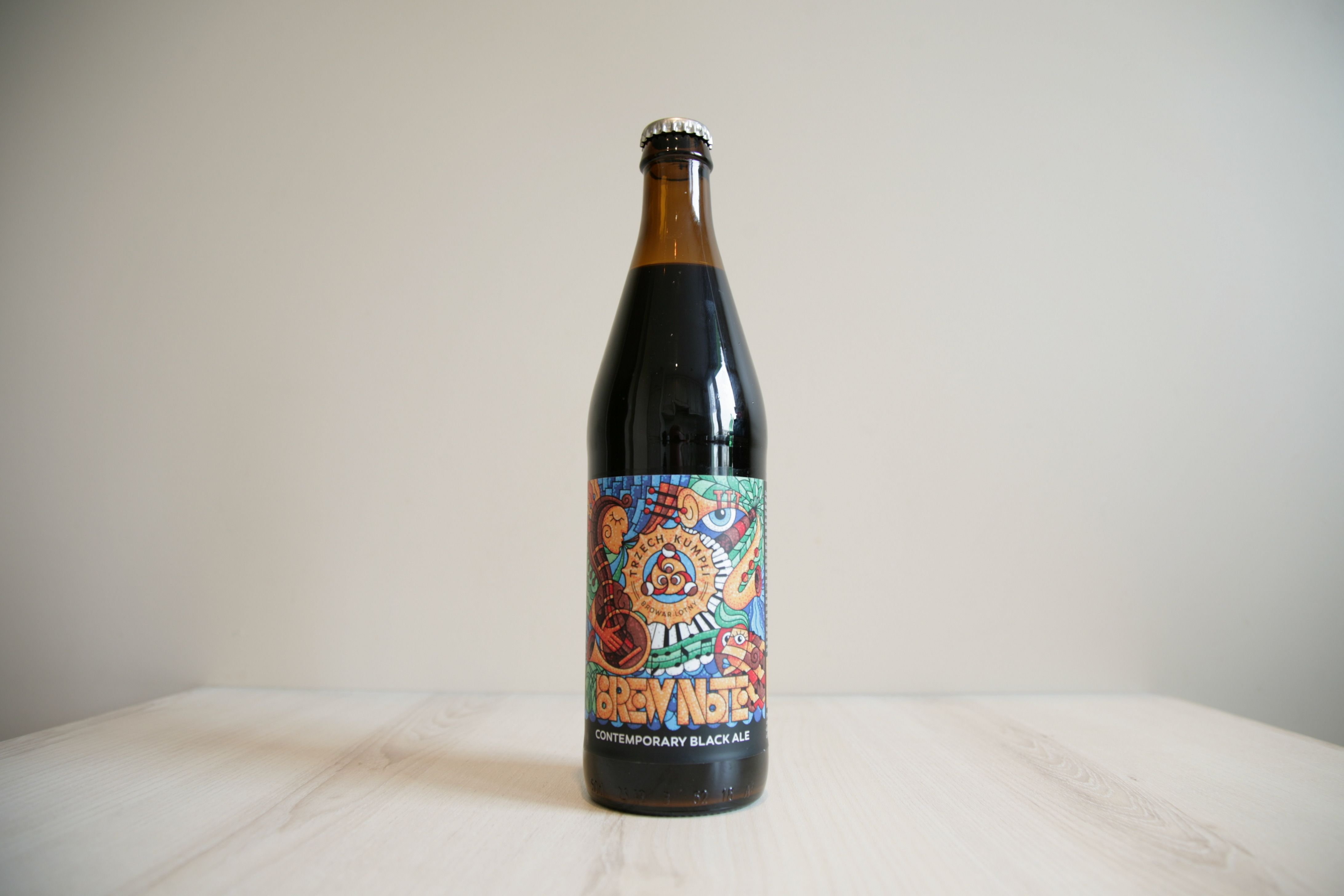 To sum up, Brew Note is a very successful and good beer. Absolutely refreshing, smooth and balanced. For me, it could be a role model for Contemporary Black Ales. I strongly encourage you to taste this beer if you only would have a chance.
See how the www.ratebeer.com evaluates this beer