Medals for the first competition of the amateur brewer in Nice, French riviera, France
Here is a project that I was asked to carry out in my shop in Nice, France.
For the first time in Nice, on the French riviera is organized the first competition of the amateur brewer.
I was commissioned to make 3 medals for the competition.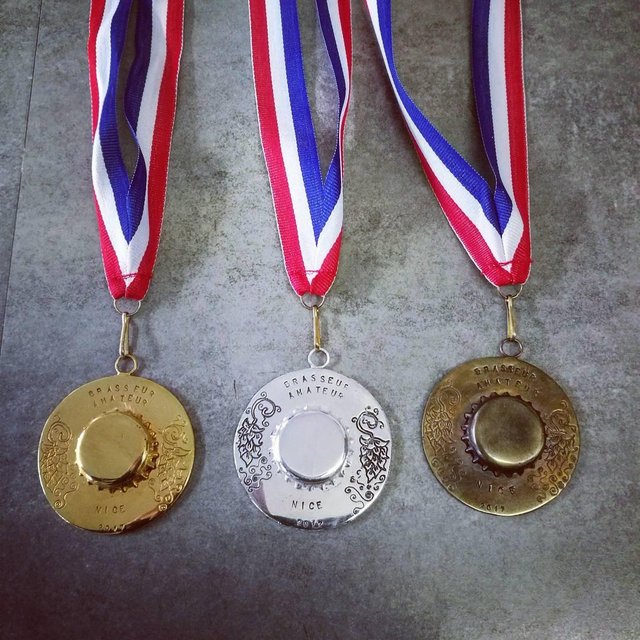 I love local Beer and challenge so I accept the proposition!
The idea of using the Beer Caps to make this Medals came to me quite quickly.
So I did a capsule molding.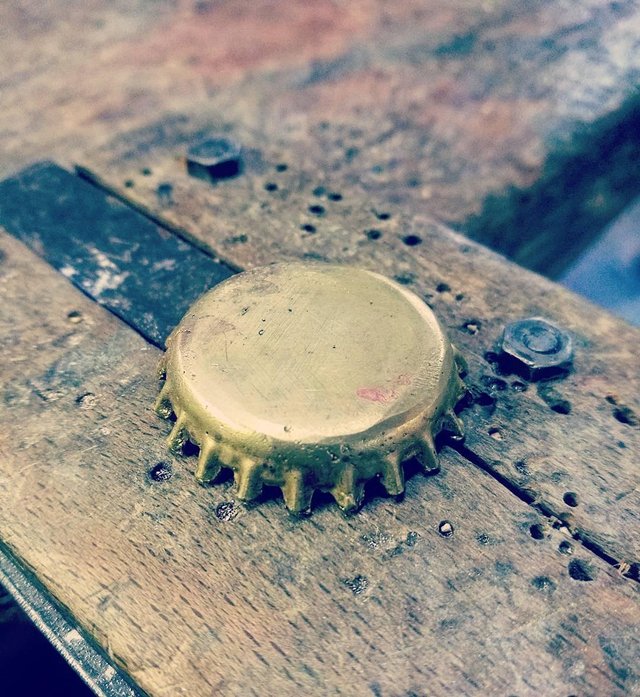 I cut a round of 6cm of diameter to have the basé of the medal.
I then fixed in the center the Beer capsule.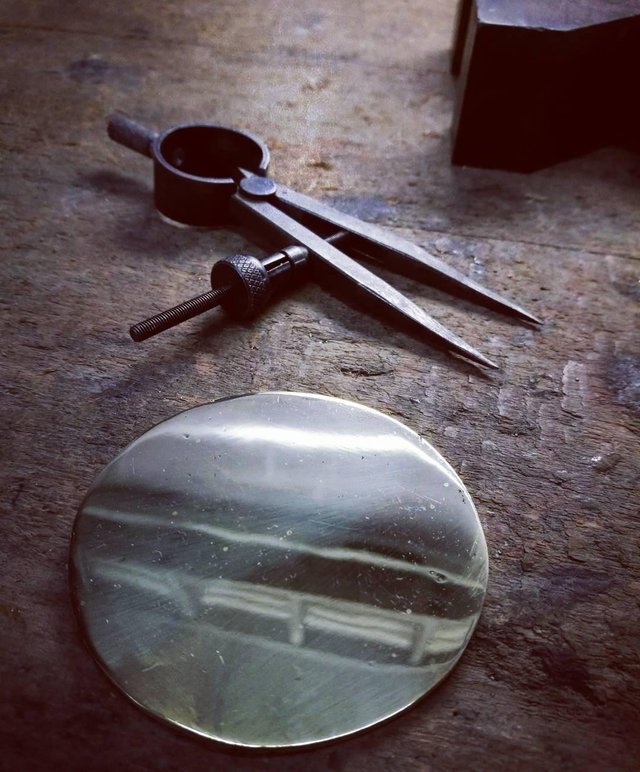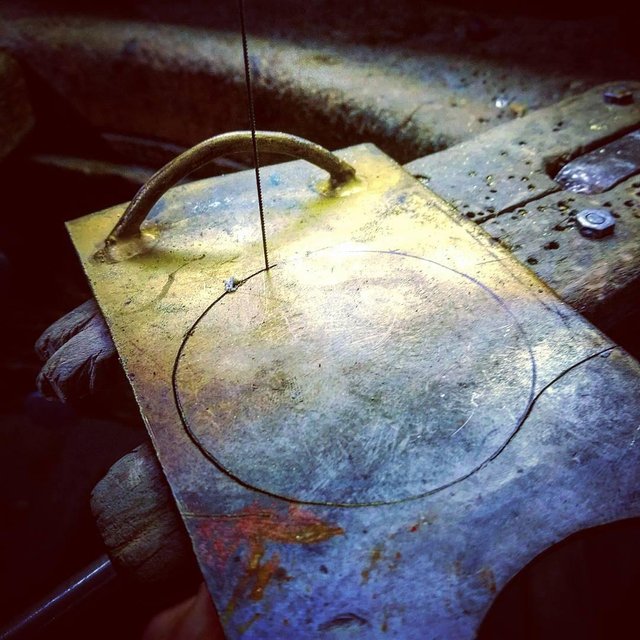 For the pattern, I chose to Engraved on the si des the plant of hops, caractéristiques plant of the manufacture of the Beer.
Here is the result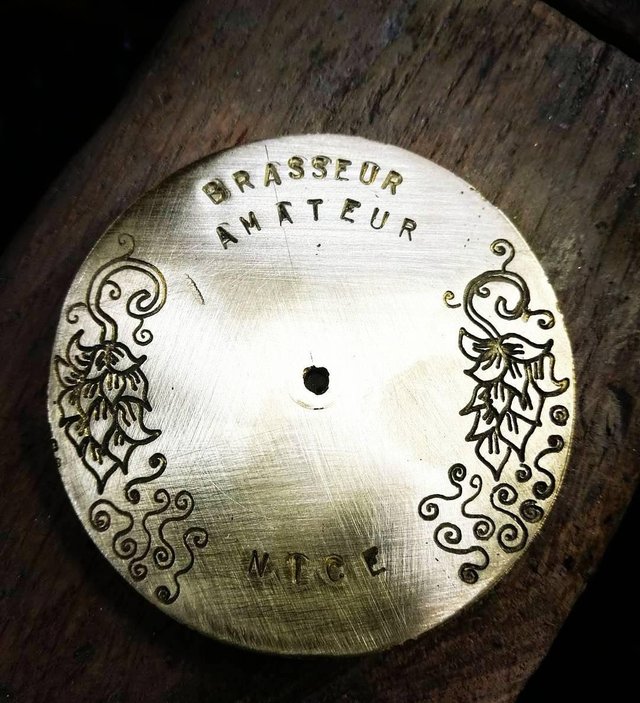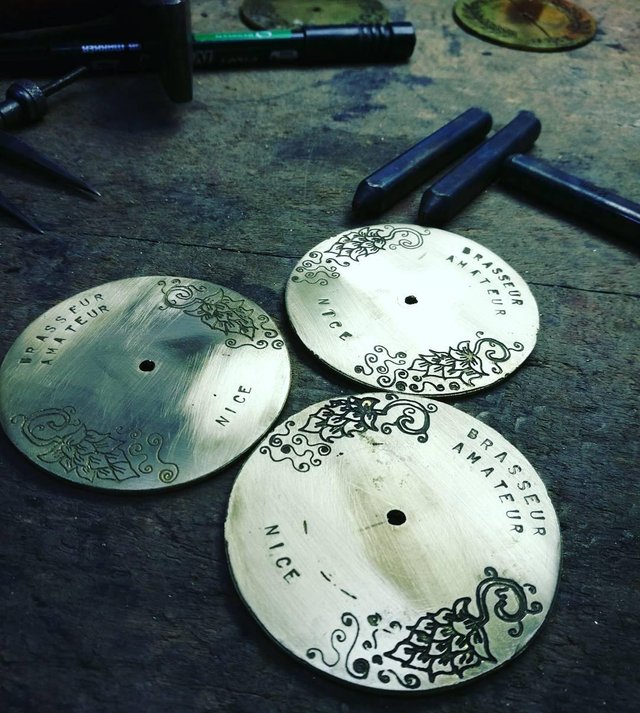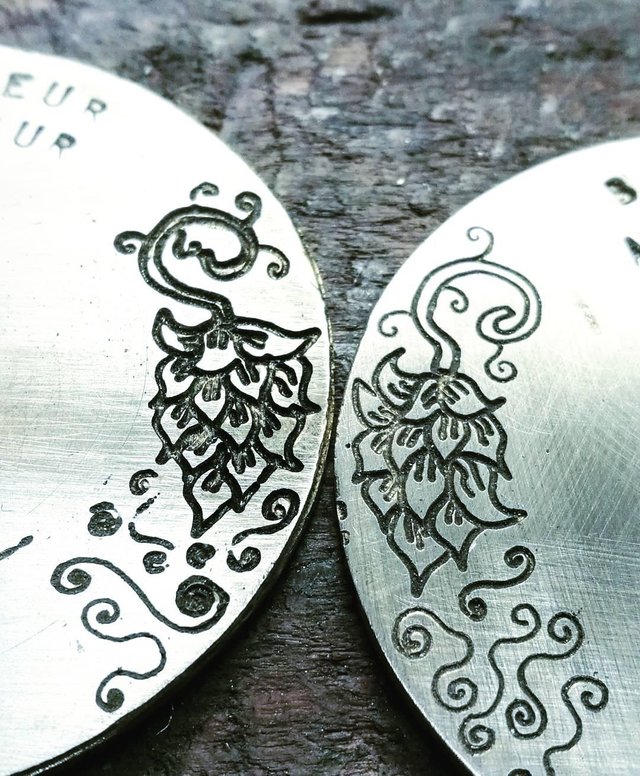 After making the Engraving, I gilded, silvered and make a patina bronze for the last medal.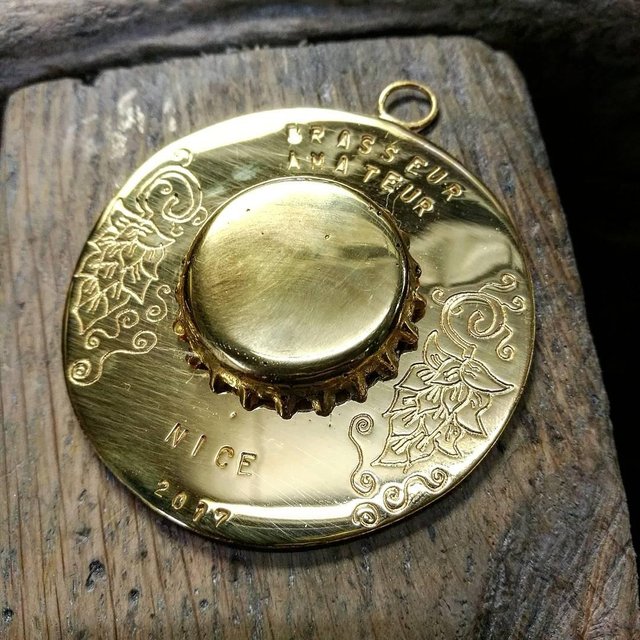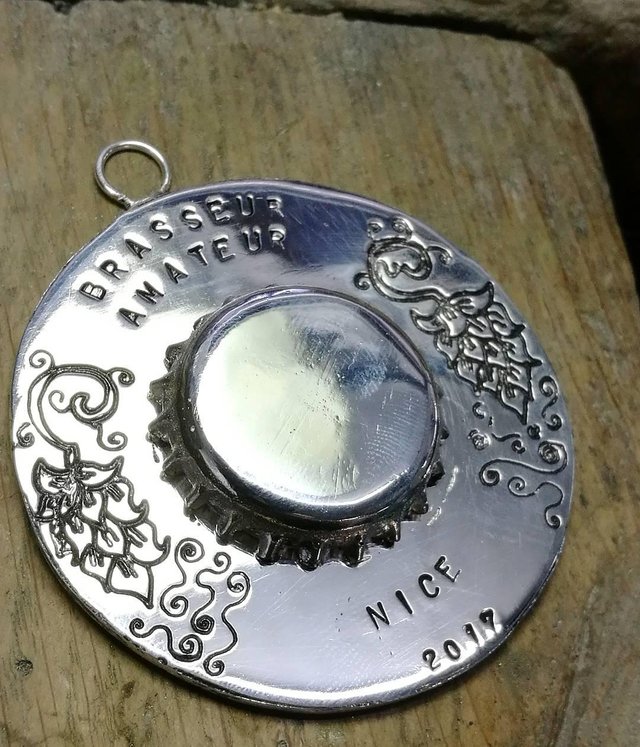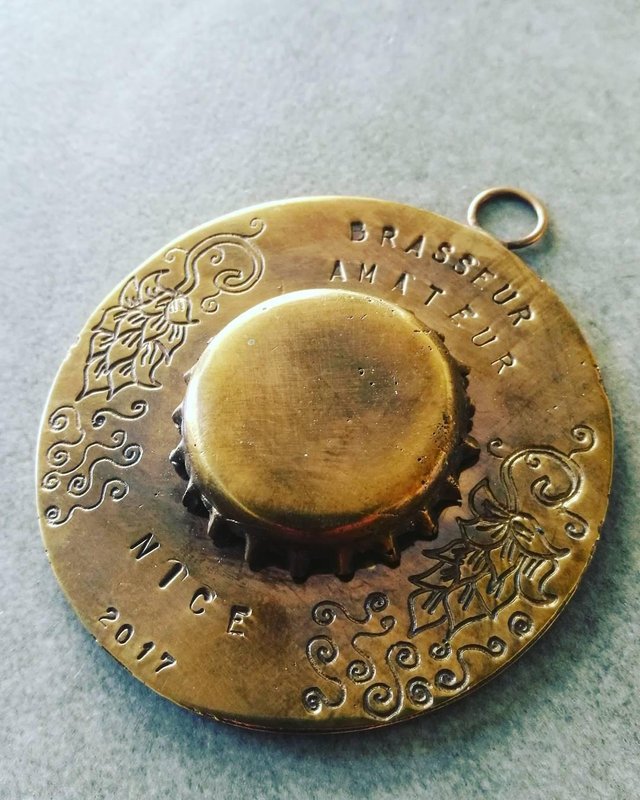 The three Medals together !!